Digger: What is your brother's and your background Steve:?

Steve: Jeff has worked for Midland since he left school. I had a record shop in the Bull Ring centre in Birmingham in the late 70`s early 80`s...sold it and moved to Spain for a couple of years. Came back in '83 and joined the business as sales manager.

Digger: I know the business has a long and proud history. Can you please tell us how Midland Records started and how it has developed into the business it is today?

Steve: It's a family run business of some 50 years whose journey began on the rain and snow lashed markets of the Midlands.
The business expanded rapidly during the sixties and seventies with Midland becoming a leading player in the wholesale distribution of major label overstocks and deletions worldwide, whilst continuing to service the non traditional retail sector here in the UK.

With the industry wide problem of piracy and downloading making higher value products virtually impossible to retail, Midland felt the need to give our customers something different and have concentrated our efforts towards the more neglected areas of audio, visual home entertainment, and now stock what we believe to be the most comprehensive range of Special Interest DVD's in the UK.

Digger: You specialise in budget DVDs and CDs but cover a very wide range of genres - the 60s, 70s and 80s and numerous musical styles. Are there any that are particularly strong or most popular?

Steve: Nostalgia, 50`s, 60`s , Rockabilly, Rock & Roll are our strongest. Including London American stories, Atlantic, Decca, Imperial, MGM, Sun, Capital, Mercury, Columbia, RCA, Roulette, Chess, Brunswick, King, Top Rank, Pye international, Coral, ABC–Paramount, DOT, Vee-Jay, Parlophone and Speciality to name but a few!

Digger: What is special about the service and product you offer? In other words, what would you say are the USPs of Midland Records?

Steve: Listening to the requirements of our customers and the ability to adapt the products we stock to suit these requirements quickly.

Digger: And what are your and Jeff's personal retro passions Steve:?

Steve: We both love live music.

Digger: Why do you think retro and nostalgia is generally so popular with so many people these days?

Steve: A resurgence in quality and affordable releases of back catalogue products.

Digger: Who are your 'typical' customers, where are your customers coming from and what customer feedback/comments do you get?

Steve: Our typical customer would now be an independent retailer who has identified a gap in the market for our products. Many also retail online to gain a much wider audience for the products they stock. We have day to day contact with many of our customers who are always open to suggestions as to the lines we feel they should be stocking. Comments like ( I never thought that would sell ! ) are commonplace. Supermarkets are the main retail outlets for music these days but have a very limited view on what they can sell ( usually chart etc. as it's all they know ) buyers usually have no knowledge or any experience in music retail which is why our customers have found this gap in the market place.

Digger: What are the best and most enjoyable aspects of running Midland Records?

Steve: We are both music lovers, what could be more enjoyable than earning a living from something you love!

Digger: What are your plans for the Midland Records business in the future Steve?
Steve: Just to continue exploiting the gap in the marketplace and give our customers the service they require. Hopefully this will ensure Midland are around for many years to come in what are very testing times for retail.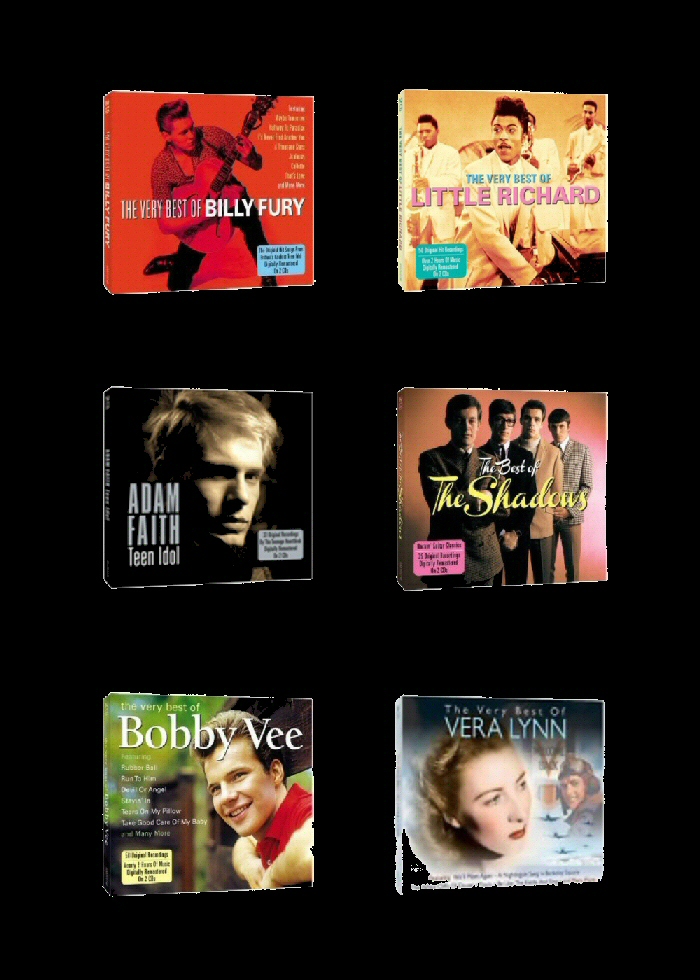 ---
Midland Record Co - the UK's leading independent
supplier of specialist pre-recorded budget
CD and DVD products - TRADE ONLY PLEASE

CDS. LATIN, BALLROOM, DECADE 60'S/70'S ETC., BIG BAND & DANCE BAND, CHILDREN'S, CLASSICAL, COMEDY, EASY LISTENING, FOLK, GOSPEL & RELIGIOUS, COUNTRY & IRISH, JAZZ/BLUES/SOUL, MILITARY BANDS & BRASS BANDS, MUSICALS/SHOWS/FILM SOUNDTRACKS, NOSTALGIA, POPULAR, REGGAE, ROCK & ROLL, SCOTTISH, WELSH, ROCK MUSIC,

DVDs. FILM, MOTORSPORT, MUSIC, SPECIAL INTEREST, SPORT & RECREATION
Midland are the UK's leading independent supplier of specialist pre-recorded budget CD and DVD products to non-traditional outlets.
With over 6000 titles available and new lines arriving daily we are confident that you will find many items that will compliment your existing range of product. Should you need any help with your initial selections please contact us, with over 50 years experience you can be sure our advice will prove invaluable.

Midland Record Co. Ltd, Chase Road, Brownhills, West Midlands, WS8 6JT

Email:
Phone:
01543 378222
www: Midland Record Co