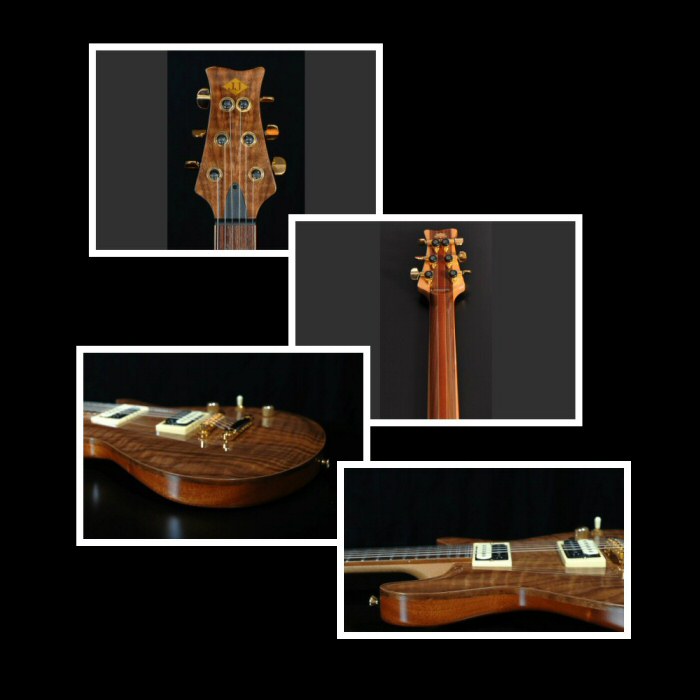 Digger:
Can you please tell us a little bit about your background and the background to JJ Guitars?
Jeff: I became mesmerised by the guitar at the age of six and came from a family background of precision engineering. In my earlier years I trained at Myford engineering in Nottingham. Over the years I also had a full time music career having studied at the Royal College. later in life I also invested in a couple of other businesses which fortunately worked out well. JJ Guitars was established in the year 2000 and I began working with the business in 2004. Following various changes and my being so passionate about the brand I had the opportunity to purchase the business in 2006.
Digger:
Please tell us more about the vintage Electra, Retrolux and Jewel Guitars.
Jeff:
These guitar models are the mainstay of the brand and remain distinctively JJ. Our guitars of today have been enhanced in design over time which has been a very natural progression. The choice of materials used are the finest available and equally, we have gained industry recognition for sonic quality.


Digger:
Why are retro-style guitars such a big thing in so many people's lives and why are they so iconic?

Jeff: This is interesting. I don't think we should simply assume that instruments made in the 50s and 60s for example were all brilliant. However, instruments of all types from that period produced some of the most iconic music ever made and I think this is very poignant. We live in a digital age but some of the finest albums ever recorded were to tape for example. As far as guitars are concerned we make guitars that look like guitars i.e. not weird and wonderful but at the same time remain distinctly JJ. I guess classic looks and finishes and a great sound is what it's all about really.


Digger:
The guitars do look amazing. Can you give us some examples of where we can hear them being played?

Jeff: Basically our guitars are in many players' hands around the world. We have customers in the USA, Canada, Europe and in the UK. Our website and YouTube videos are always a good source to see and hear our guitars. For example, if you attend a Matt Schofield gig you will most likely hear our Jewel Custom 90 in action. Another example is Joe Berger - he plays his "JJ" at BB Kings 42nd Street New York every Monday evening and has recorded many sessions over the years. Simon Townshend also has a couple of our guitars which he often uses live and for his recordings. I'm always amazed as our guitars can turn up and be seen at your local club or at major venues or festivals.


Digger:
In addition to handmade guitars, what other services do you offer Jeff?

Jeff: We don't really offer any other service as we really do concentrate on building our guitars. We have done various repairs from time to time but again, mainly for our own customers.


Digger:
Who are your customers, where are they coming from and what sort of feedback and comments are you getting from clients?

Jeff: Our customers are very varied from professional players to part time musicians and collectors. We certainly have a very diverse customer base which is healthy. Through our hard work and passion, we have gained a reputation as being one of the best manufactures, joining the ranks of some of the finest Luthiers in the world. We are very proud of our achievements. We actually gain many customers directly from our own web marketing, dealers and current users.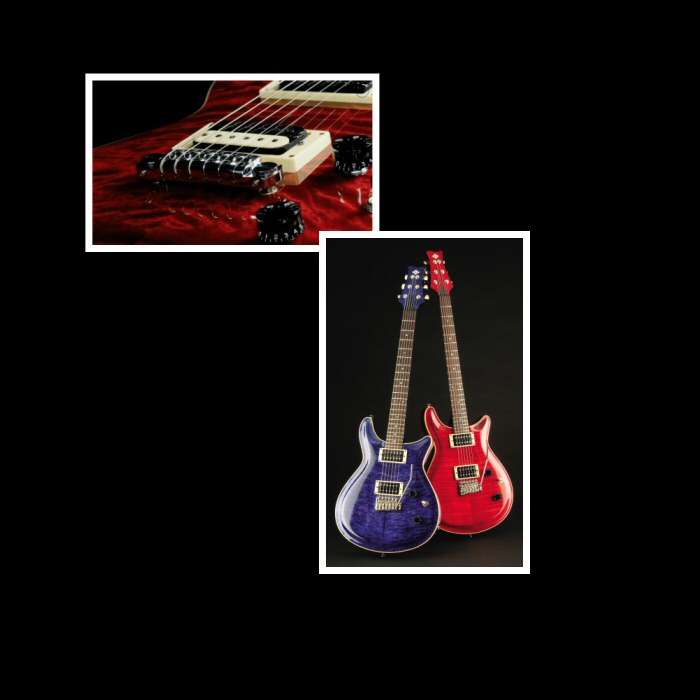 Digger:
What are the biggest challenges running the business and what do you most enjoy about running JJ Guitars?

Jeff: One of our main challenges is the sourcing of materials and consistency of supply. Other than that, the challenges lay in our own hands I suppose. You really do have to work hard to stay in the market.


Digger:
What are your own particular music passions Jeff?

Jeff: I absolutely love classical guitar, especially the music of Agustine Barrios, such an amazing composer. However, rock and blues always hits the mark. I was brought up on it. All those great players, classic tones and amplifier sounds!! That's what got me into playing guitar from such an early age.


Digger:
What would you say makes JJ Guitars special?

Jeff: This is a great question! We build distinctive guitars that deliver, that's our job and our reputation depends on it. I think its the hands of our customers that make them totally special, playing and making great music. When we have great feedback from great artists and hear their recordings, that's when it's very special for me.


Digger:
Where do you see the future for JJ Guitars?

Jeff: The future is certainly bright and I would like to be doing this for as long as possible. I actually don't intend to retire. I think if you have a true passion for something, I don't see how you can. I've always considered guitar making as a calling rather than a career. I think the future will naturally grow JJ Guitars, this is how we have developed to where we are today. In my heart I would be proud to be able to offer more quality employment which would be a good thing and very rewarding. My son Richard is totally involved now and we are a team. Whilst we are currently large enough to cope, we are also small enough to care. Let's just keep making and selling great guitars as I am convinced that today is really is our future.


Digger:
Are there any guitar makers you admire or aspire to?

Jeff: I have many builder friends around the world who are incredible at what they do. To say I am proud to know them is an understatement. If I have to pick a maker that never fails to knock me out, I would have to mention Claudio Pagelli - he really is such an amazing talent and just like all the talented people, such a wonderful person.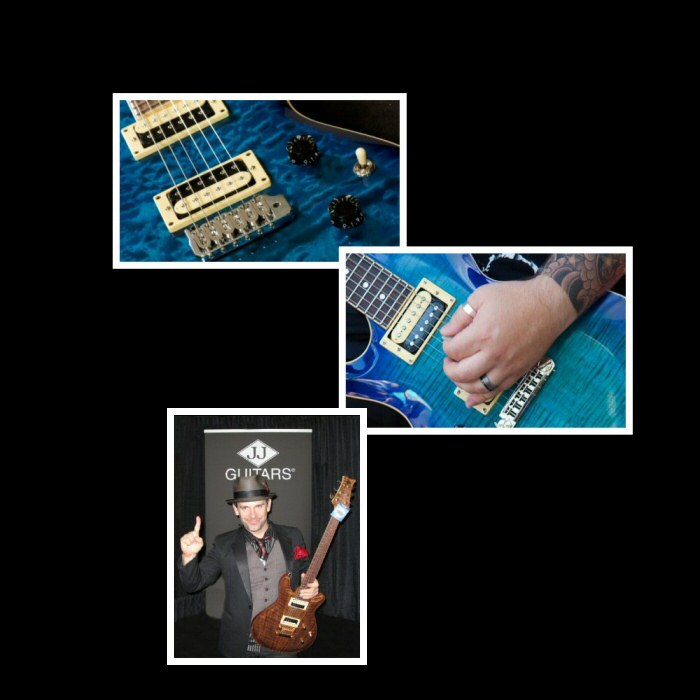 ---
We continue to traditionally produce the finest hand crafted instruments available for you, our customer. Our goal is to maintain and improve our standards in all directions where ever possible.

No matter how amazing our guitars may look and feel, sonically they have to sound second to none globally serving the most demanding of musicians.
Fuelled by relentless passion and more, our success and customer satisfaction is only delivered from hard work and never accepting second best.

We have a saying here at JJ Guitars: "Never chase the money, chase the passion"

Why Choose JJ Guitars? We have longevity in the industry with an incredible reputation born from our commitment and passion. Quite simply; When your name is above the door, you work harder.

• Customer Service: Second to none
• Hand Built to the highest specifications
• Unquestionable Quality and Tone
• UK Manufacturing at It's very best
• We are here when you need us
• We offer a genuine Limited Lifetime Guarantee

That's why musicians around the world choose JJ Guitars

JJ Guitars Ltd
1 Westfield Drive
Ilkeston
Derby
DE7 9JR

Tel: 0845 116 2072
Email:
www: jjguitars.com