Digger talked to Neil at 80s Casual Classics which has become the largest store of its kind, offering 80s casual classic clothing originals and relaunched designs from some of the most well-known designers and brands.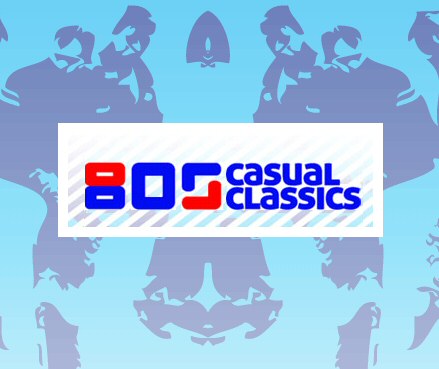 Originally conceived as a shop dedicated to Fila Vintage and Sergio Tacchini, it soon developed into a more general 'celebration' of classic eighties casual designs - headwear, clothing and footwear from Adidas, Fila, Tacchini, Ellesse, Nike, Kickers, Farah, Hummel and many others. Thus, these days all the key brands from the 80s are represented and there are even original one-offs to be found.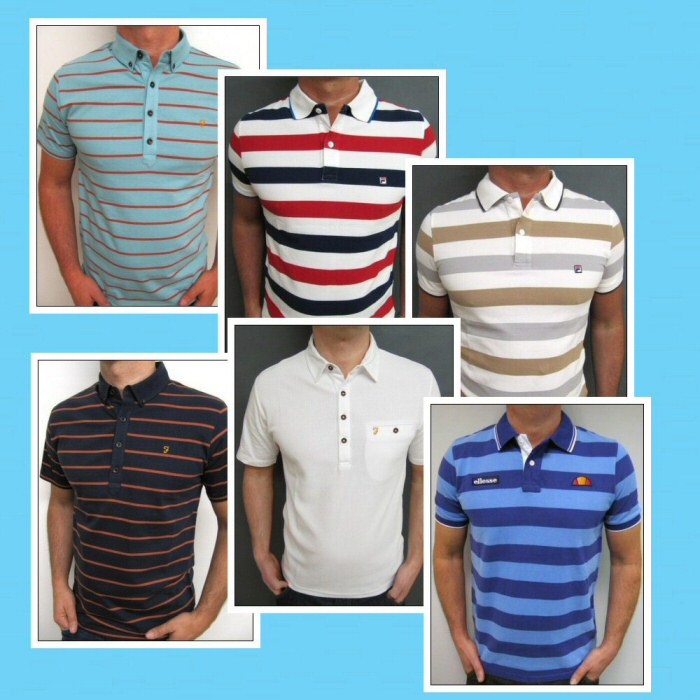 Digger: Please tell us about your background Neil.

Neil: I was born in 1969 and I was a teenager in the 80s. I had captained my football and rugby teams and always had to have the right performance sportswear. At the time these were the best fashion items for a young teenager. With a love affair of sports and icons, the early 80s being playboy tennis players like Bjorn Borg, John Mcenroe and Jimmy Connors. The ultimate era of the sport was 1980-83 and also the ultimate era of the casuals, the dressers, soul boys, smoothies.

Digger: Can you please tell us more about 80s Casual Classics and what's on offer.

Neil:

The store came about with recognition of a UK era when largely Italian brands inspired a group of young men primarily known as casuals and sports casuals. Key tennis sportswear brands like Fila , Ellesse, Sergio Tacchini were big news in the 80s - premium brands that had a desire to own. These were all relaunched in recent years. 80s Casual Classics has become leaders in selling these brands

Digger: How has the business has developed into what it is today?

Neil: Enthusiasm, a lot of hard work, research, nights up late on eBbay, employing mores staff, re-locating to a more appropriate web area. We constantly communicate with our brands and design ranges and make sure we have the best 80s retro offer there could ever be.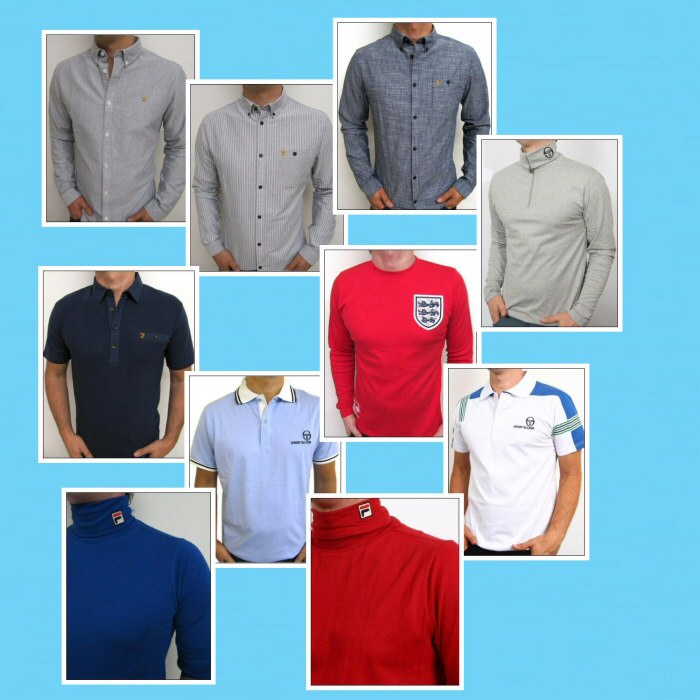 Digger: You offer a large range of quality items and brands for sale. How hard is it finding good quality items and acquiring these classic brands?

Neil:

We had a whole load of 80s revival items when films like The Business and The Firm were coming out. We then delved into archives and had exclusive items solely made by our company. We have a say in the quality - if we are not happy it goes back.

Digger: The eighties has been very much in vogue. Why do you think retro is so popular these days and seemingly increasingly so with the newer generations?

Neil:

I think Retro is what is in vogue. This can be 70s, 80s, or 90s. We feel the 80s having some shift towards 90s and our strength is people who are 40+ who are happily reliving their youth, a time in their life when they depended on clothing worn by sports tennis celebrities.

Digger: And what does the 80s mean to you and what are your personal 80s passions?

Neil:

The clothes meant more than anything and to the day still do, going clubbing, getting out of school and getting a job.

Digger: What items and brands tend to be the most popular?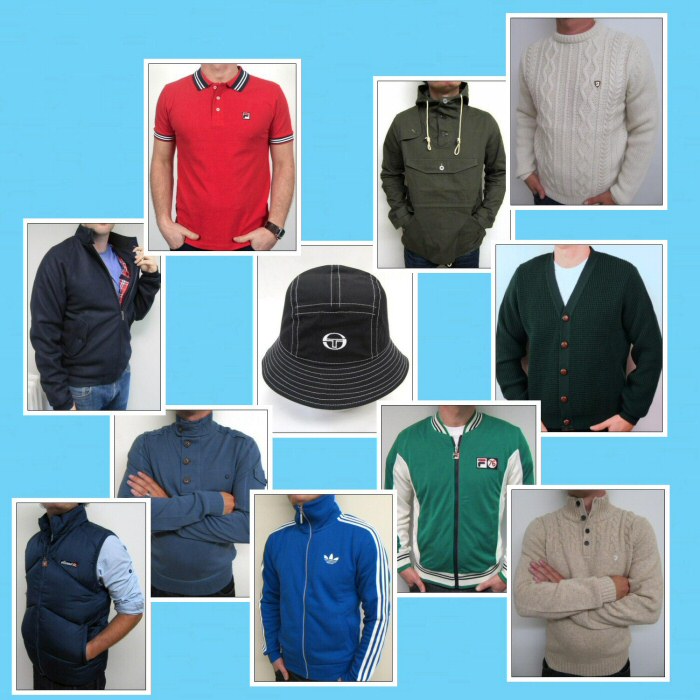 Neil:

Fila, Sergio Tacchini, Ellesse, Adidas, Diadora, Puma, Lois, Kickers are all key brands for the 80s casual retro mix with much heritage. We have tennis leanings so Polo Shirts and Track Tops are the real big sellers. Closely followed by Track Pants and Tennis Shorts.

Digger: Who are your 'typical' customers, where are your customers coming from and what customer feedback/comments do you get?

Neil:

People adore the site who love retro and have memories or visions of retro. This can be young people looking back into culture with an interest in something new, but mainly it's those that recall '81-'85 to be one of the best times of their lives in music and fashion. 'THE CASUALS' - they were youths back in this time so are now 39-45 years old. We have many customers from all around the world.

Digger: What are the best and most enjoyable aspects of running 80s Casual Classics?

Neil:

The staff are all a great bunch. I love putting on all the 80s clothes that arrive, choosing just how popular styles will be and seeing that the brand can meet supply. We are the biggest sellers in the world of so much, and things like this fill you with pride to be involved.

Digger: What are your plans for 80s Casual Classics in the future Neil?

Neil:

We are working on any retro revival music links following bands etc. and being involved where we can. We are releasing our own retro- inspired label to help fill the gaps of all the classic items not being available.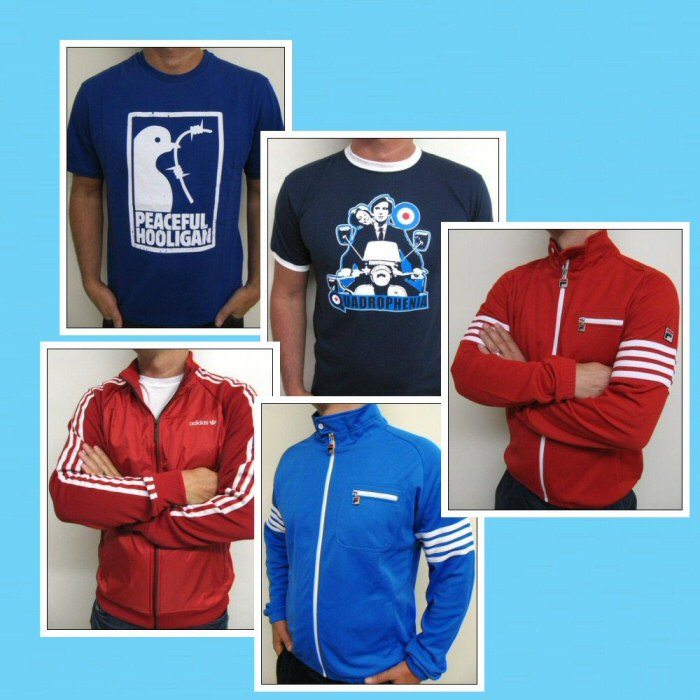 ---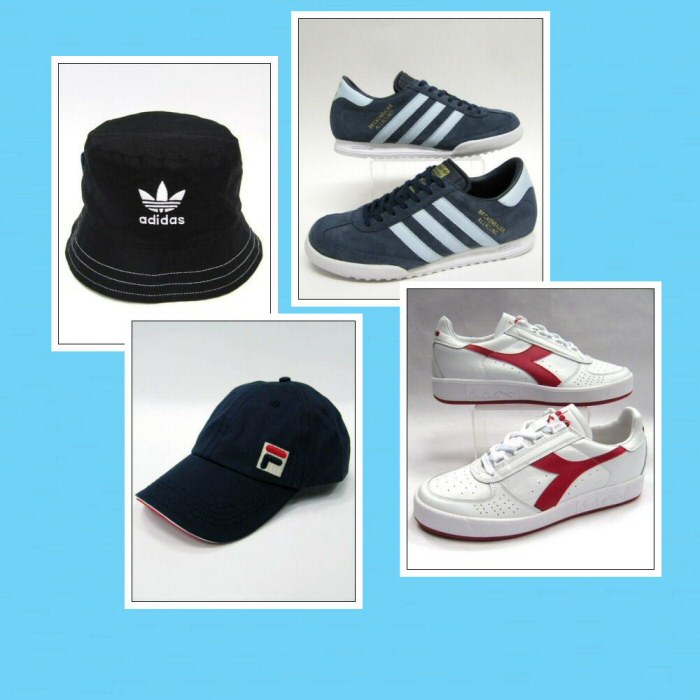 80s Casual Classics - has grown year on year to become the largest website store of its kind. Over the past years we have aided the development and re-launch of classics from Sergio Tacchini, Fila, Ellesse and Diadora being instrumental in new styles getting a release. We stock an extensive range of Adidas originals and like all our brands try our best to carry good levels of stocks on known classics. A great deal of success has been our own passion for the period and involvement in the revival with much support to key era films (mentioned on our site.)

With a desire to help our customers we have become the biggest single stockist in the uk for many of our brands. UNLIKE MANY ON LINE RETAILERS WE ARE ON THE END OF THE PHONE AND PROVIDE SIZE ADVICE from known chest size to product pit to pit measures to make easy comparison to styles already in your own wardrobe.

Polo Shirts, Track Tops, Trainers and Shoes, T Shirts, Shorts, Chinos, Slacks, Cords and Jeans, Jackets and Coats, Tracksuit Bottoms, Knitwear, Hooded Tops, Roll Necks, Shirts and Smart Options, Caps and Bucket Hats, Tracksuits, Bags, Retro Football Shirts, Gift Ideas, Other Accessories

Brands and Styles:
Fila Vintage, Sergio Tacchini, Ellesse, Adidas Trainers, Adidas Retro Clothing, Farah Vintage, 80s Casuals T-Shirts, Peaceful Hooligan, Kickers Boots, Diadora Trainers, Onitsuka Tiger, Hummel, Baracuta, Jakes T-shirts, Umbro, Lois Jumbo Cords, Duck and Cover, Levis ®, Head Bags, Gabicci Vintage, Adidas London 2012, Hawaiian Shirts, R-Shirts, Lacoste, Waffle Knits, Fila Contempo, Robe di Kappa, Retro Football Shirts, Divine Trash / Savant, New York Cosmos, Bjorn Borg Underwear, Reebok Trainers, Nike Trainers, Slazenger Heritage

Email: sales.planet@btconnect.com

Phone: 01234 851681