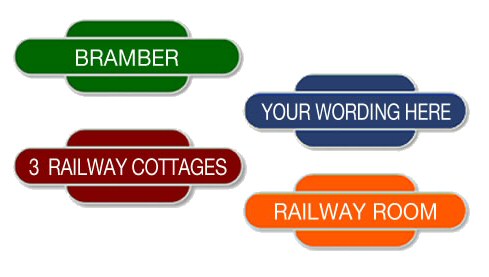 Here we find out about Off The Rails Signs, where proprietor Phil can supply authentic-looking upvc versions of those classic railway signs featuring any 'message' or wording you care to include.
Digger talked to Phil about these signs and the other railway-related items he offers, including DVDs and books.
---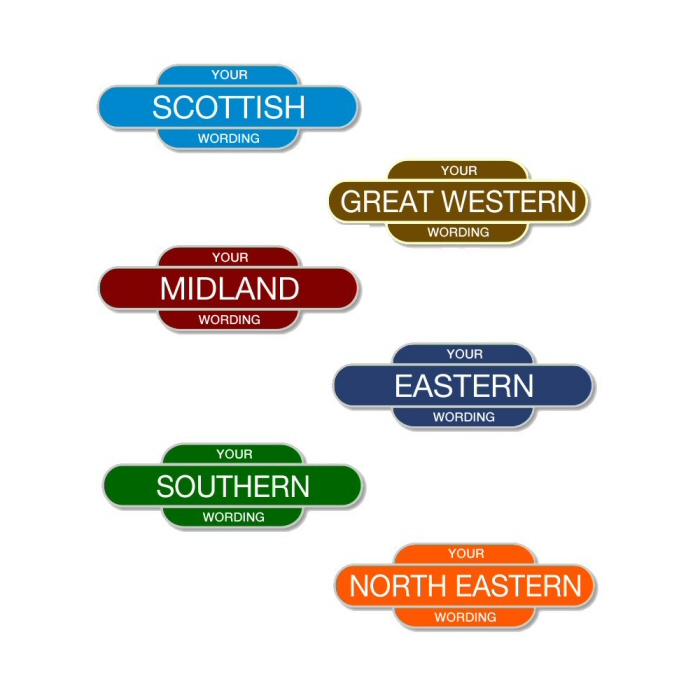 Digger: Can you please tell us a little bit about your background and the background to Off The Rails Signs?
Phil: Railway sign collecting has always been popular amongst railway enthusiasts; The original enamel station totems signs were produced in such small numbers they now attract very high prices at auction houses, Off the rails have been manufacturing customised replicas of these sort after iconic signs since 1997. Faithfully reproduced in upvc from the original styles and designs.
Digger: Please tell us more about the various Rail-related products on offer.
Phil: We also print a small range of colour railway carriage prints to enhance any railway room or layout.
Digger: The totem signs can be customised to individual requirements can't they? Please tell us about these options.
Phil: Our signs are customised with wording of your choice and produced in any of the six regional colours.
Digger: These obviously appeal to fans and enthusiasts of Railways but I suppose they can also be a great novelty sign for anyone's bars, sheds, dens, gardens and so on?
Phil: Yes that's right. Because we have various sizes available to choose from this makes them very attractive to a variety of different applications.
Digger: The signs do look amazing. I suppose the fact that they are UPVC means you can get that authentic look while not worrying about staining or weathering?
Phil: That's correct. We have had customers say that the longer the sign stays outside exposed to the weather the more authentic they become.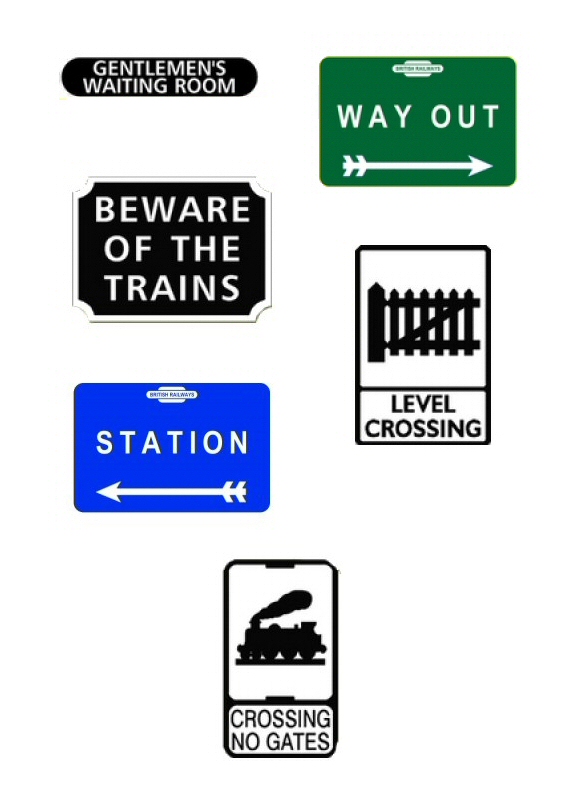 Digger: Why do you think retro and vintage are such a big thing for so many people these days?
Phil: Everyone has some fascination with the past.
Digger: Many of the DVDs and books you sell are unique to your website, aren't they?
Phil: Yes! We have 4 titles in our "Lost and Found " DVD and book series that are only available from us.
Digger: What do you most enjoy about running Off The Rails Signs?
Phil: Re creating a little piece of our railway heritage and hearing the positive feedback from our many customers and receiving the odd photograph of our signs in-situ.
Digger: Who are your customers, where are they coming from and what sort of feedback and comments are you getting from clients?
Phil: We have many customers, from preserved railways to model railways. Some just have them customised as retirement/birthday/anniversary gifts. Recently we produced a set of signs for a theatre set in New York. Everyone who sees our signs for the first time say "WOW!"
Digger: What are your own particular retro and vintage passions Phil?
Phil: Anything mechanical.
Digger: Where do you see the future for Off The Rails Signs?
Phil: "Staying on track maintaining our reputation for supplying a little bit of railway history"
---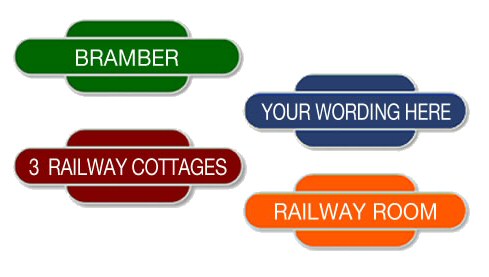 Off the Rails offer the railway enthusiast a unique opportunity to recreate the Golden Age of British Steam with our range of customised railway totems and signs.
Off the Rails have been manufacturing replica railway signs since 1997 for customers throughout the British Isles and also export to Australia, New Zealand, Canada and the USA.
All of our signs are fully customised to your requirements and manufactured from heavy duty 6mm uPVC, making them suitable for both internal and external display.
Our signs are seen on preserved railways, garden railways, model layouts, film sets and as house names.

Off The Rails Totems And Signs.
Unit 1-4 The Triangle
One Commerce Way
Lancing
West Sussex
BN15 8UP

Telephone: 01903 751700
Email: info@rga.ndo.co.uk
www: offtherailsigns.co.uk