Flashback - Vinyl records specialists

Flashback are THE Vinyl Records Specialists.

With shops in Crouch End and Islington as well as a prominent web presence, Flashback offer a huge selection of musical genres, decades and artists on vinyl as well as a wealth of experience and expertise. If you can't make it to the shops, searching their website for titles from one's past is, believe me, quite addictive.

Here Digger talks to Mark at Flashback who, by all appearances, is the epitome of the man who has created his dream job. Mark has a passion for music, dedication to service and a sense of fun and enthusiasm which is not lost on his customers...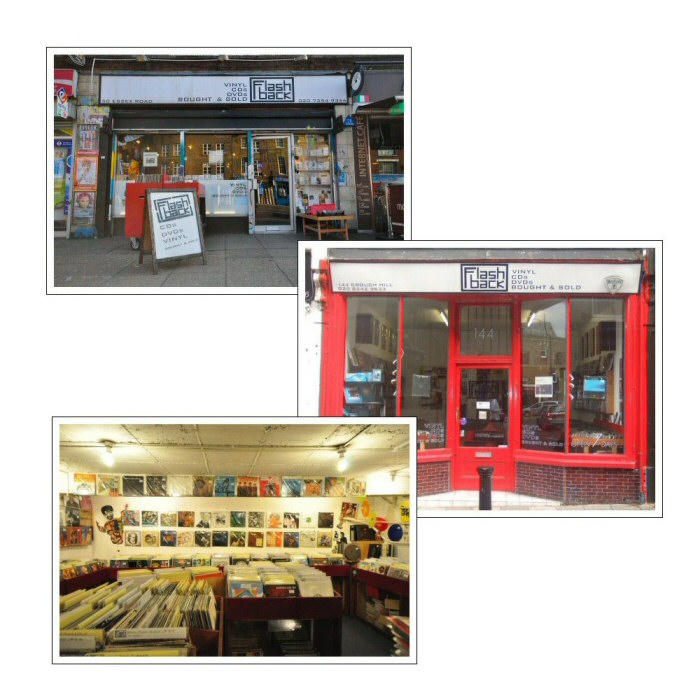 Digger: Can you please tell us a little bit about your background and the background to Flashback Mark?
Mark: I grew up in the north of England and was destined for a career in mathematics before being hijacked by my passion for music. After college, I came straight to London to become a Rock Star, and I started working for Music And Video Exchange in Notting Hill to earn some money. Before long I moved on to Reckless Records, ending up as manager of the Islington Branch, but getting no nearer to being a Rock Star! By this time, I'd gained sufficient experience to set up my own shop, so in 1997, the first Flashback Store opened in Islington, with the Crouch End shop following in 2006. I still enjoy playing music with my band, Red Horses of the Snow, but now it's the music I love and I definitely don't want to be a Rock Star any more...
Digger: That's a very impressive and comprehensive portfolio of genres, styles and artists. Can you tell us more about what you offer?
Mark: What we try to do is stock the best available material across all genres of music, and to that end I employ specialists in all the major styles of music. We try to keep the quality control high on both condition and desirability. The emphasis is shifting slowly to vinyl, but good CDs and DVDs still sell well.
Digger: Who are your 'typical' customers, where are they coming from and what sort of feedback and comments are you getting from clients?
Mark: There are several types of customer. There's the tourist looking for something special, there's the local customer looking for some music to play and a DVD to watch at the weekend, there's £50 man who buys his music fix every week,. Then there's the dealer who spends all weekend digging in crates at boot fairs and brings us their spoils in exchange for goodies they think they can sell on for more than we charge them. There's also the increasing number of mail order customers who found their desired item trawling the net in Tokyo or New York at 3am. And there's the young couple out shopping on a Saturday afternoon and there's the DJ looking for tunes to play at the weekend. And, inevitably, there's the care in the community aspect…
Digger: You have two well-established London shops. In these days of virtual shopping, how important is it for you to continue to also have a physical presence?
Mark: It's absolutely vital. All our stock walks in the door and we would really struggle to find good stuff with our bricks and mortar presence. For me, part of the reputation of the shop is based on my fantastic staff who interact with customers in a way that makes them feel comfortable - none of this "High Fidelity" cooler than thou nonsense. Record Shops can be intimidating places and I wanted to reduce that feeling as much as possible. 85% of our trade is over the counter, so there's no danger of us just going online…
Digger: Please tell us about your awards and your reputation. And also about your 'famous' window displays.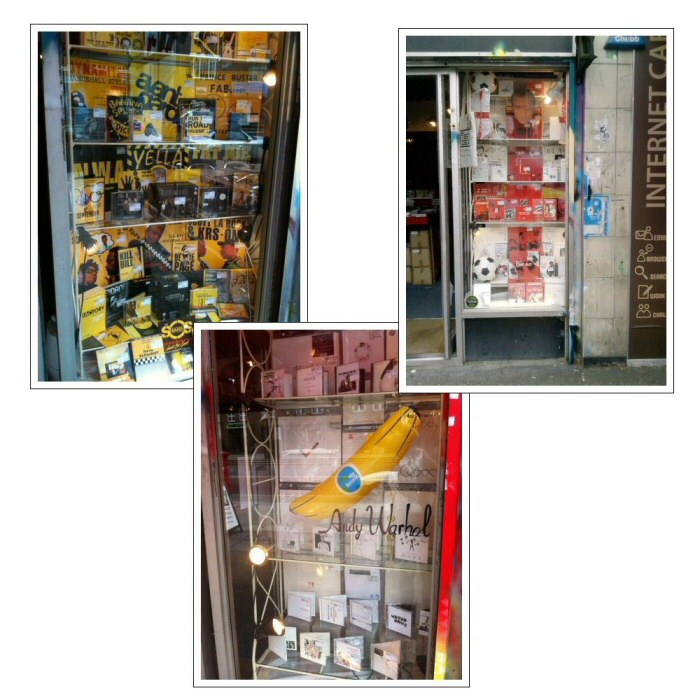 Mark: We were once voted in Time Out as the 17th best shop in London, but Record Shops seldom get awards. I think our reward is to still be thriving after 15 years of turmoil in the music industry, which has seen 4 out of 5 Record shops close their doors for good. Our window displays were the brainchild of our resident artist, who has recently emigrated to Argentina, but don't fret, his good work is being continued by a talented young lady who is responsible for our current Andy Warhol themed displays.
Digger: The demise of vinyl was predicted and, of course, this proved to be totally wrong. What would you say are the main differences between the quality of analogue/vinyl compared to digital?
Mark: There are two main things going for vinyl - the artefact itself and the quality of the sound reproduction. The artefact can be a beautifully designed and produced piece of art, both decorative and informative, which enhances the impact of the album in a way impossible to replicate on a computer screen - It's similar to the difference between a quality print of an artwork and a picture on a computer screen. The quality of digital reproduction is improving all the time, but Audiophiles still claim that Vinyl sounds better - warmer and more detailed than a comparable quality digital reproduction. This is certainly true when compared to 16 bit CDs, but is more difficult to argue against 24 bit formats. Also if a recording has been made digitally in the first place, then vinyl will do no better in reproducing the sound quality than a digital format. One other thing that makes vinyl attractive is the 20 minute playing time per side which is the ideal length for listening - a CD at 70 minutes + can often not carry the listener through and encourages bands to fill it up with substandard material.
Digger: What should people expect from your service – for example, do you do sourcing of rarities or buying of collections? What makes you stand out at Flashback?
Mark: Our customer service is really important to us. We actively help people to look for what they want, but aren't able to source directly for them. We buy collections of any size, but we have to be a bit selective to keep the quality of the stock in the shops at a high level. We have a no-quibbles money-back guarantee if our product is faulty in any way, we have listening booths to help you choose the right music, but what really makes us stand out is the quality of the staff I employ. They must have the right mixture of enthusiasm, knowledge and people skills to work at Flashback.
Digger: Why is Retro and Nostalgia in all its forms, and back-catalogue music in particular, so popular with so many people these days?
Mark: I think Retro and Nostalgia are not new fads, but are interests that have been around for many decades if not centuries. There is often a desire to re-experience the glory days of your youth, and listening to music from that era, collecting trinkets, trivia and clothing which remind you of when you were young and free are a good way to do just that. The other thing is that music from forty years ago still has some relevance now, far more so than it did when I was growing up. Its not unusual to go out and see a bunch of people dancing in a trendy club to music that was recorded before they were born - and there's no irony involved, they really love the music.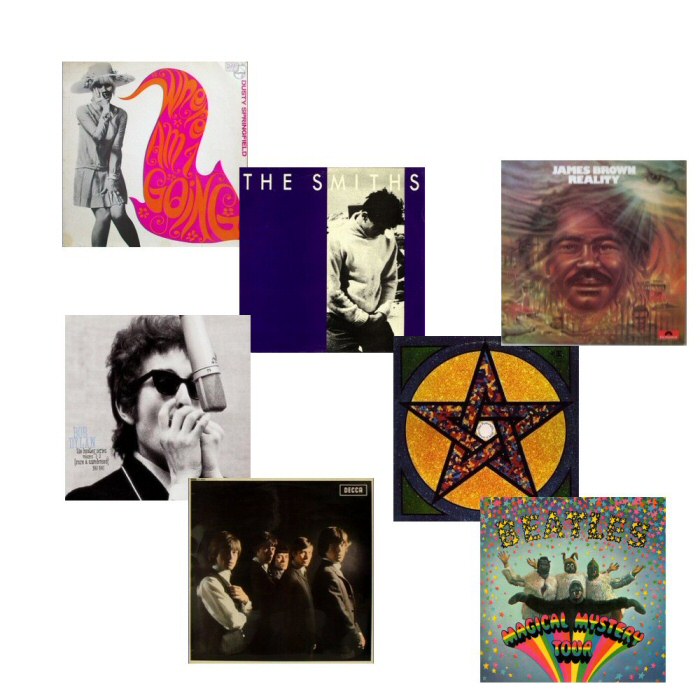 Digger: What are your particular retro and music passions Mark? And what is your Holy Grail from a vinyl collecting point of view?
Mark: I particularly like virtuoso performances - people who can really play their instruments well - the lyrics are of far less interest to me. So in a rock context, my favourites would be the Progressive bands of the early 70s, such as Yes, ELP and Genesis - once a dirty word, Prog has been reclaimed and a well known DJ said on 6music a few days ago :"Who wouldn't want to listen to Tank by ELP on a Sunday Evening?" A sentiment I have to agree with. I'm a bit spoilt running a record shop, and there are few real gems left for me to collect. I'd love to get the fabled UK release of Van Der Graaf Generator's "Aerosol Grey Machine". A proof sleeve turned up a few years ago, but a proper copy has yet to surface.
Digger: What do you most enjoy about running Flashback?
Mark: I've been running Flashback for 15 years now and I don't think I've ever not wanted to come in to work. There's always some new surprise around the corner - records you never knew existed, records you knew of but had never heard until someone on the staff plays them in the shop, chatting to the staff and customers about their passions - I feel very lucky to be doing something I enjoy so much with a great bunch of people around me.
Digger: What plans have you got and where do you see the future for Flashback?
Mark: Recently we started selling new vinyl, and that has really taken off. We also set up a record label and are looking for more artists to be involved with that. The future may involve more expansion in those areas, the possibility of more shops in London or further afield, but who knows - at the moment I can't see us moving too far away from providing our customers with the music they want in the best format...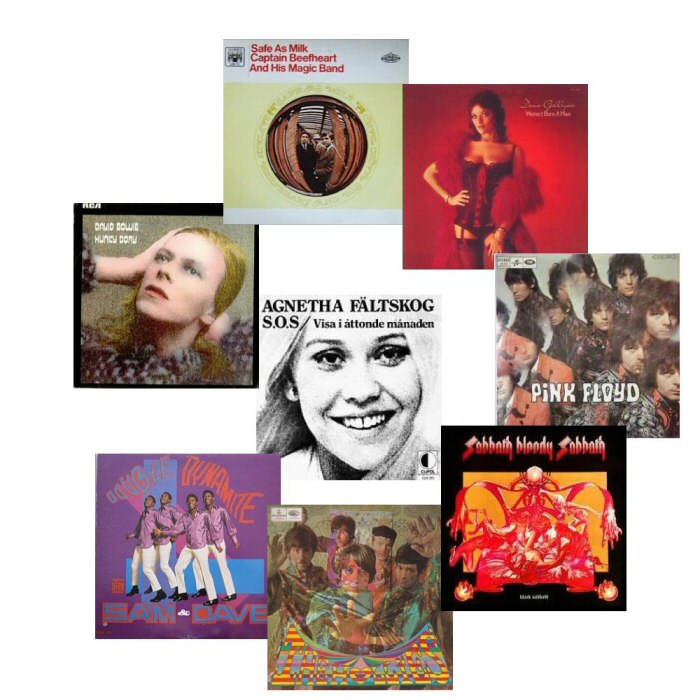 ---
Flashback - Vinyl Records Specialists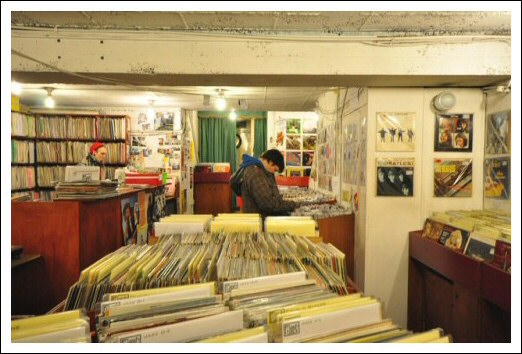 Flashback has two shops in North London. We specialise in vinyl records, from the latest releases fresh off the press to rarities and classics going back sixty years. Our dedicated team of buyers aim to keep our shops stocked with the widest and best selection of Rock, Reggae, Soul, Jazz, Rap, Soundtracks and on and on. We also have a large range of second hand CDs and DVDs at great prices. We've even started a record label of our own.

The website is specifically designed to be easily used by music collectors looking for rare or deleted items on CD or Vinyl. Loads of quality Vinyl & CDs (Over 4,000 titles currently). You can search our database by Artist, Title, Type of Music, Label or anything else you feel moved to.

Alternatively, please visit our shops where you can browse 'the old-fashioned' way at:

50 Essex Road
London N1 8LR, United Kingdom

Tel: 020 7354 9356

144 Crouch Hill
Crouch End, London N8 9DX, United Kingdom

Tel: 020 8342 9633