The UK's Premier flooring, lighting, LED furniture, staging and sound company servicing the United Kingdom.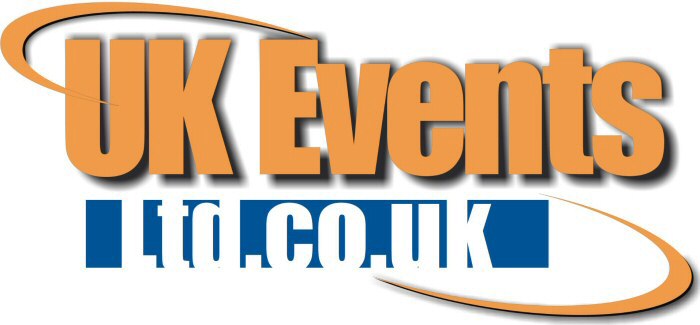 Here Retrosellers' founder Digger Barnes talked to David Biggers who runs go-ahead company UK Events and UK Dance Floors. David is a busy DJ at many of these events, fronting hundreds of parties and corporate events a year. David knows what it takes to make a memorable event - great music and great dancing. UK Events/UK Dance Floors are the UK's number one provider for everything you need to make a successful event.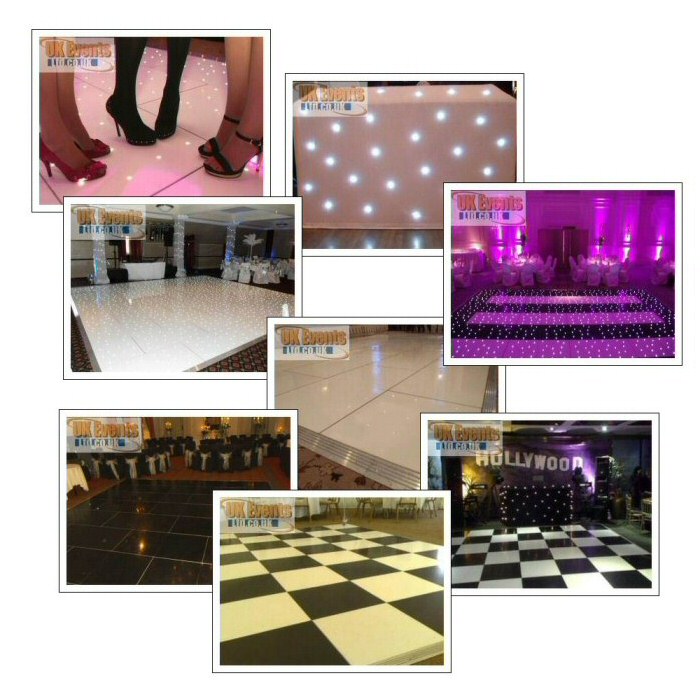 Digger: Please tell us about your background Dave.
David: David Biggers started working in the events industry in 1990, where he was initially trained to become a DJ. Once David was confident in DJing at local events such as birthday parties, public houses, and private parties, David moved on to service high-end corporate functions and weddings.
The company David was working for increased its product range to outdoor inflatables, sound and lighting systems, staging and dance floors to name just a few. In 1995, David headed a small team where he was responsible for ensuring every job was organised and carried out efficiently and effectively.
In 2000, David became more office-based and was made an account manager, looking after all of the company's accounts as well as organising logistics and staff members.
In 2005, David decided to leave what he was doing to learn more about the events industry from a different angle. David worked freelance for various larger companies for around a year. David at this time become more hands-on learning more in depth about conferencing and large corporate awards nights and corporate functions.
In 2006, David decided it was time to make use of his knowledge and set up and events hire company which would serve event companies, hotels, and end clients across the country. UK Events Ltd was born.
Digger: Can you please tell us more about UK Events/UK Dance Floors and how the business has developed into what it is today?
David: In 2009 UK Events Ltd was officially set up and ready to trade. To start with, the business was running from a garage and the office from a bedroom. We initially only had a small oak parquet dance floor and a small white LED twinkling dance floor on offer. The website was doing well and most of our business came from there.
After a year of trading, we had used all of the money made from the previous year to invest in more stock, we moved to a larger warehouse which we sub-rented with another events company, bought more stock and started to employ drivers/installers to help with the growing demand of work.
It was less than a year of constant investment in stock and staff before UK Events Ltd had already outgrown its 500 sq ft of storage space. We made a brave decision and moved into 2 units based in Wokingham comprising of 500 sq ft each. The office was also based within one of these units where 2 office staff worked full-time. These units were great for a short term only, we were still buying more stock, increasing our product range as well as increasing our fleet of vans. It wasnít too long before we were looking to move again so we could house all of these new products.
We found a great new warehouse just metres up the road to where we were. The unit had not been occupied before and was ideal for us to grow into. The unit was 2000 sq ft, had a large shutter and a perfect area where we could build a nice workable office. We signed a 3-year contract and shortly after moved into the unit in 2010. Since moving in we have increase the floor space by 500 sq ft by adding a mezzanine.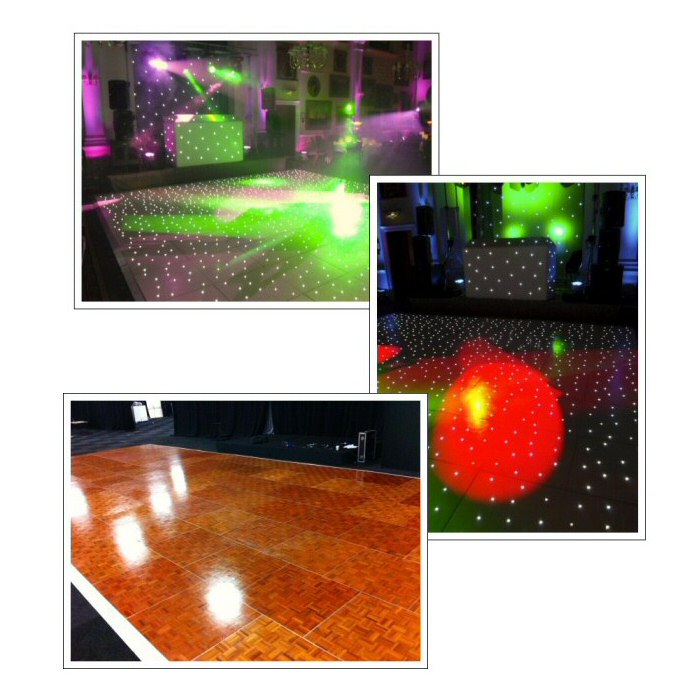 Digger: As well as Dance Floors, Lighting, Staging and Accessories, what other services do you offer?
David: As well as offering dance floors, staging and lighting, UK Events Ltd offers, LED lighting, LED furniture, sound systems, VIP red carpets, LED cocktail bar counters, starcloth backdrops and discos.
Digger: You keep up with the latest trends and technology in the events and dance floor Ďarenaí. What else would you say makes UK Events/UK Dance Floors stand out?
David: As well as now being known as the market leader, we would like to think we stand out for a couple of more reasons besides that. Our service is second-to-none and our quality of product is uncompromised.
Digger: Why do you think retro, and particularly retro music and pop culture, is so popular these days and seemingly increasingly so with every generation?
David: The great thing about retro music and pop culture is that it never goes out of fashion. I DJ at over 150 parties a year and get asked to play a lot of retro music even by the likes of young teens. Retro music can be enjoyed by all age groups and is often easier to dance to compared with some of the more contemporary music available to date.
Digger: And what does Retro mean to you and what are your personal Retro passions?
David: To me personally, Retro stands for something back in time. An older style to present. My Retro passions music-wise would be Bob Marley and Phil Collins. I learnt to play the bass guitar to Bob Marley back at secondary school.
Digger: What should people consider when thinking about contacting you for an event, or for Dance Floors and Accessories for an event?
David: We would ask that they know the venue well before contacting us. Quite often, people are not sure on the size of floor they need which we can help with but itís all down to what space is available at the venue. Any information the client can supply would help greatly in quoting for the correct products.
Digger: Who are your Ďtypicalí customers, where are your customers coming from and what customer feedback/comments do you get?
David: We donít really have a typical customer. We cater for all types of customers, from birthday parties to corporate functions. We cater for all age groups and tastes. We send feedback forms out for every job we complete. We have a 97% good feedback rate.
Digger: What are the best and most enjoyable aspects of running UK Events/UK Dance Floors?
David: The best thing about running UK Events Ltd is that I have full control in how we operate. I like our company to be professional, friendly and good value for money. I believe that we are heading in the right direction and constantly look to develop our company through every step of our growth.
Digger: What are your plans for UK Events/UK Dance Floors in the future Dave?
David: Our plan for the future is to be the largest recognised event supplier in the United Kingdom and to continue to lead the way in innovative ideas and products.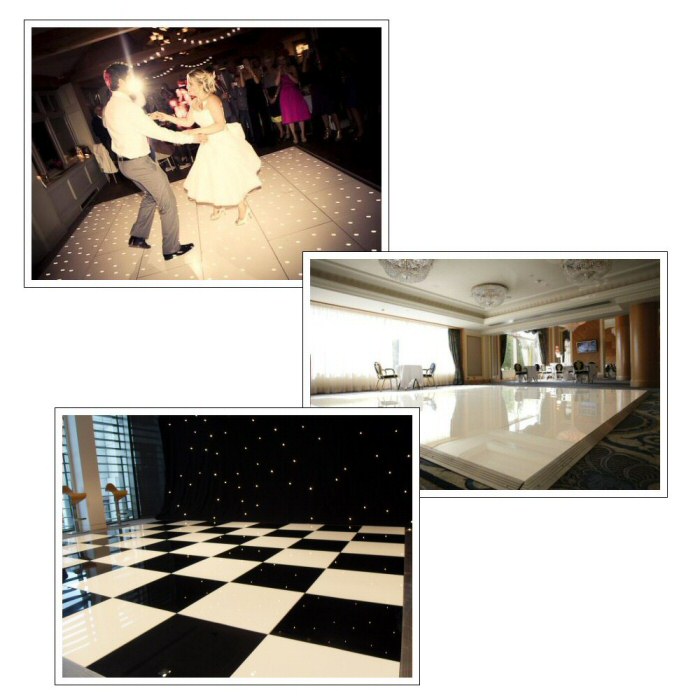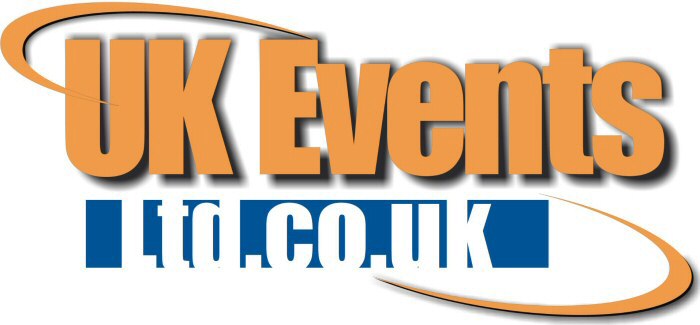 Dance Floors Nationwide.

UK Dance Floor Hire - Call Free on 0800 242 5474.

The UK's Premier flooring, lighting, LED furniture, staging and sound company servicing the United Kingdom.

Berkshire based UK Dance Floor Hire has been formed to supply the events industry and private sector with top quality flooring, Lighting, staging, entertainment and exceptional service. We have an honest approach and nothing is too much trouble for our clients.

UK Events Ltd constantly monitors its competitors to ensure that we have the most competitive pricing structure without compromising quality or service.

We are specialist in short and long term rentals. No matter how long you wish to hire a dance floor, disco, uplighters, LED furniture or starcloth or any of our L.E.D lighting products for we will give you the best possible price to make it as cost effective as possible.