Here Digger talks to Liz at Arcade Game and Cabinet specialists Ultimate Arcade Cabinets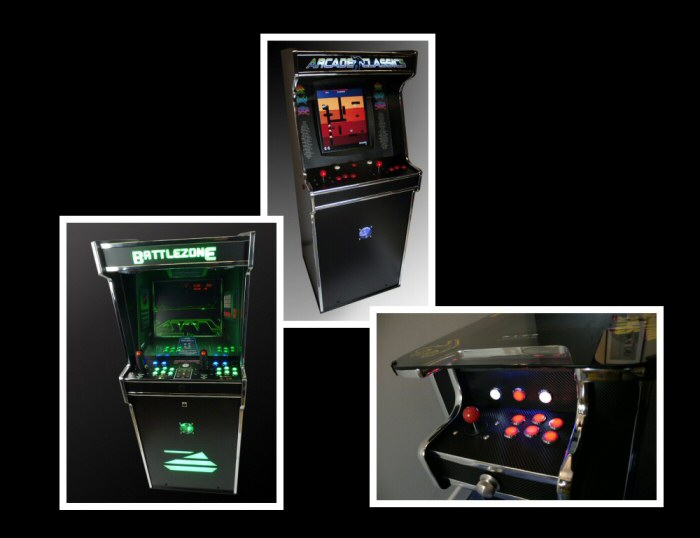 Ultimate Arcade Cabinets - specialise in producing the best customized arcade machines for playing retro arcade table games at home.

---
Digger: What is your background Liz?
Liz: I am a qualified Accountant with 15 years experience in several small and medium sized businesses. I decided to come on board with my husband Lloyd's business in June 2011 to help growth and improve the Financial Reporting.
Digger: Can you please tell us how Ultimate Arcade Cabinets started and how the company has evolved into what it is today?
Liz: Lloyd's love of arcade machines began in 1984 when his father bought him a Space Invaders machine for the home. In 2001, he decided to try to build his own version of the classic 1980ís cocktail cabinet with a modern twist and the business developed from there. It has grown gradually over the last 10 years, we now have a premises in Bedwas, Caerphilly with a small team.
Digger: Please tell us more about the games, cabinets and products on offer.
Liz: We offer a range of cabinets, from our smallest Micro 60 Arcade to our Ultimate Upright machine. Our options can suit any budget, space and design and can be tailor-made to suit a particular game.
Our 60 options, Micro, Cocktail and Upright contain a jamma board with 60 classic games such as Space Invaders, Pacman, Donkey Kong etc and provide hours of addictive fun.
Our Classic 224. Ultimate 750 tables and our Ultimate Upright have a hard drive system inside so you can load your own emulators and games, they will literally hold thousands. We can then add different controllers which suit certain games and enable you to re-live the feeling of playing the original arcade games in the amusement arcades. We can add spinner controllers (for games such as Arkanoid), trackerballs (for games such as Missile Command), steering wheels (for games such as Outrun) and light guns (for games such as Operation Wolf).
Digger: And what about your custom finishing options?
Liz: We can offer several customisations such as different graphics underneath the glass, different colour buttons and trim, illuminated chrome buttons and custom finishes such as carbon fibre and wood finishes. We can also build complete bespoke cabinets based on a particular theme, such as the Tron and Battlezone machines we have recently built.
Digger: Why is retro and nostalgia such a big thing in so many people's lives?
Liz: I think people like retro items because they remind them of days gone by and happy times.
Digger: And why are these retro arcade games particularly so enduring, not only with those who remember them first time around but also with the newer generations?
Liz: The original arcade games like Space Invaders and Donkey Kong had simple graphics but were highly addictive and easy to pick up. People remember the hours and hours of playing them as children and long for those happy, carefree times again! Also, these games were completely harmless unlike some of the gory, aggressive games you can buy today and parents can feel safe in letting their children play them. Plus, there's nothing like the feel of playing these games with a proper joystick and not just pressing one or two buttons like today. The gameplay of arcade machines is still much superior to that of modern game consoles.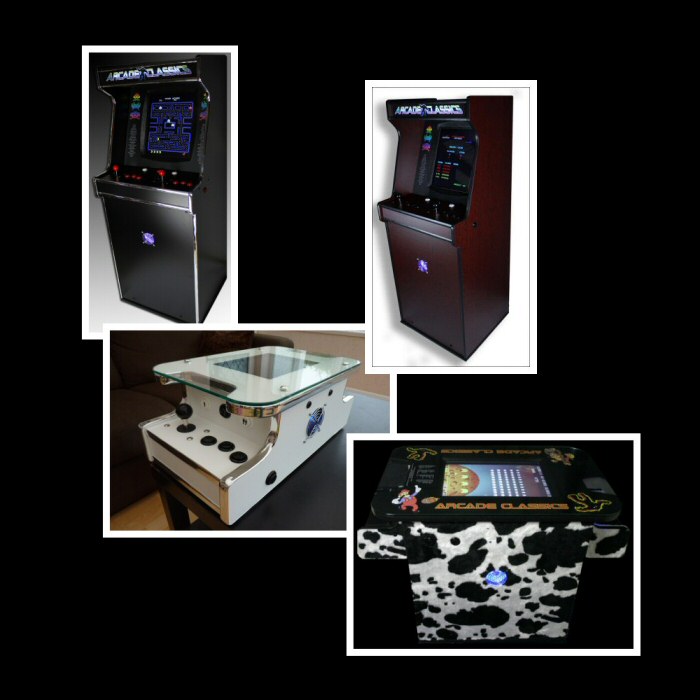 Digger: What advice would you give to somebody looking at buying an arcade games unit from you?
Liz: If someone is thinking of buying an arcade machine then give us a ring or e-mail and we can discuss the best options for you. If someone is looking for a completely one-off machine that will wow their friends, we can design something to meet your wishes.
Digger: What would you say are your strengths at Ultimate Arcade Cabinets and your USPís?
Liz: We are extremely enthusiastic and knowledgeable about retro games and arcade machines here at Ultimate Arcade Cabinets. There are not many questions we can't answer! We enjoy our work and love to be able to bring hours of fun into people's lives with our highest quality arcade machines. All of our cabinets are built to order and contain the highest quality components, all of which are CE approved. We also provide our unique customisation service and can pretty much build whatever you want!
Digger: Where are your customers coming from and what customer feedback/comments do you get?
Liz: Our customers vary from people buying it as gifts for husbands or children, to people kitting out a games room and pubs and clubs. We have sold to a diverse range of customers such as a medical institution providing help to children with special needs. We have also sold to a few famous names such as Joe Calzaghe, Ant and Dec and Deborah Meaden from Dragon's Den. Our feedback is always tremendous with our customers having hours of fun with friends and family. We have heard from some of our very first customers who are still enjoying our machines over 10 years later.
Digger: And what are the best and most enjoyable aspects of running Ultimate Arcade Cabinets for you Liz?
Liz: I enjoy interacting with customers and especially when our products are surprise gifts for our customer's family members. It's great to know we are bringing so much joy into people's homes. We are particularly busy at Christmas, and it's great to think that we help to make our customer's Christmases extra special with our cabinets. We love producing and designing new products and it's great to see new bespoke, unique machines being created, particular when our customers are as enthusiastic as us about retro games and cabinets!
Digger: What are your plans for Ultimate Arcade Cabinets in the future?
Liz: Our aim is to continue to produce Arcade Cabinets to the highest quality and specification and continue our excellent customer service to ensure that our customers enjoy our machines for years to come. We are always developing new products to provide our customers with the best looking, most entertaining arcade cabinets to re-live those magic moments of the original arcade games.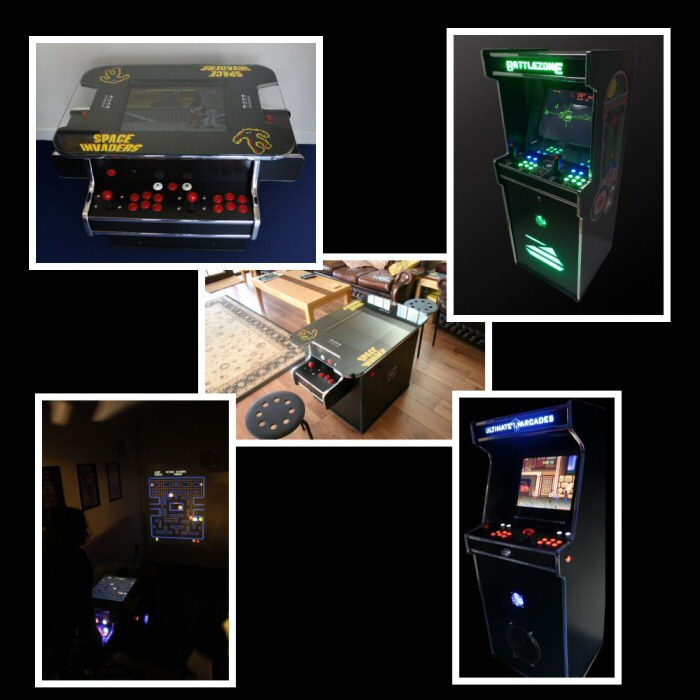 ---


We
specialise in producing high quality innovative arcade cabinets for playing your favourite retro arcade games at home. These are ideal for young kids and big kids at heart who want to replay those classic arcade games again.
A family run business established in 2002 with an outstanding reputation for build quality, innovation and after sales service over the last 10 years.