Fancy Dress Ball - The Online Fancy Dress Shop
run by fancy dressers, for fancy dressers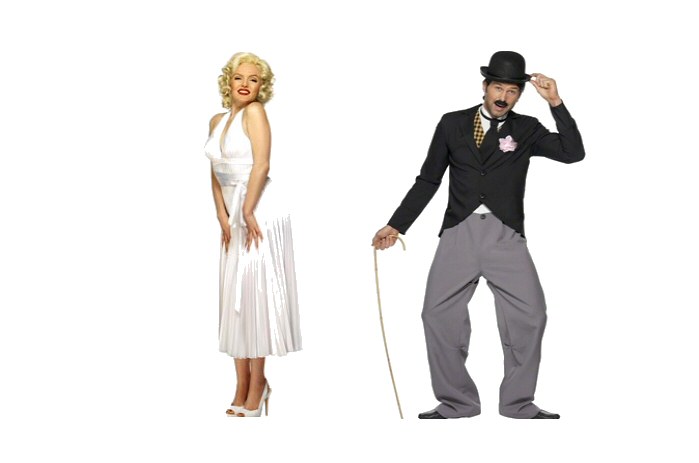 Fancy Dress Ball specialises in Fancy Dress and is run by Paul Howcroft who is passionate about Fancy Dress and ensuring customers get good advice as well as fun costumes.
Here Digger talks to Paul about the history of the business and what's on offer.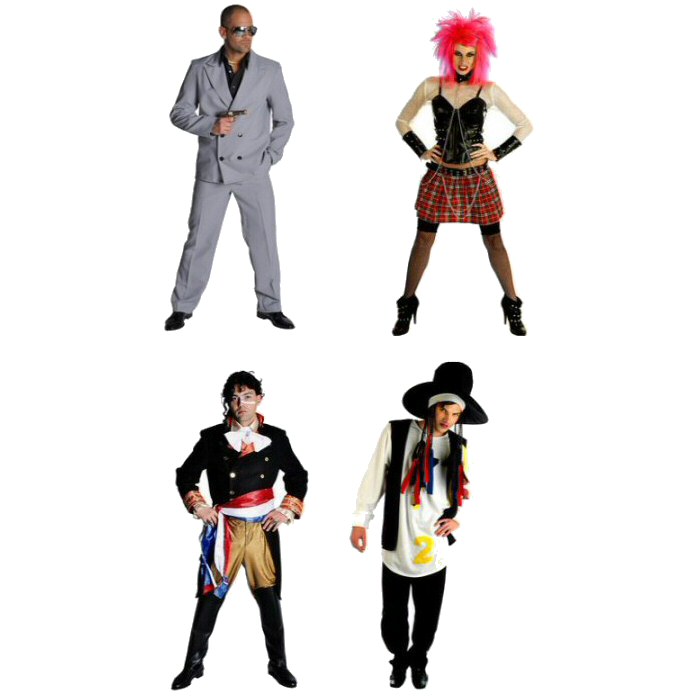 Digger: Can you please tell us a little bit about your background and the background to Fancy Dress Ball?
Paul: Fancy Dress Ball was born purely out of the enjoyment of dressing up with friends and having fun. Back in 2005, I was invited to a 70's retro Butlins Weekend Party at Skegness. This was a celebration of everything 70's, where bands played and guests dressed up in costumes from that era. We had such a great time that we decided to make it a twice annual event. We then began to add the "80's Madness" weekends to the diary too. What struck me was that the more times we went, the more effort we placed on our costumes, we were hooked!
It was also apparent just how many people went to these events (up to 11,000) with everyone dressing up in 60's, 70's & 80's clothes. That's when it dawned on me that I could take a personal enjoyment and turn it into a successful business.

Having spent 20 years in manufacturing, I decided in 2008 to take my experience of logistics and websites and create www.fancydressball.co.uk, the rest you could say is history....

Digger: Why is Retro and Vintage in all its forms so enduring and so popular with so many people these days, old and young?
Paul: I think that retro clothing has different meanings to each person. For some, it's simply that an item of clothing has become the height of fashion again. For others, dressing up and reliving their youth for a celebration is the perfect release. The one thing I see time after time is people who dress up are having a great time! And those around them are often envious of the fun they're experiencing. Fancy Dress allows you to escape the day-to-day life and be anyone you choose to be.

Digger: You were one of the first on The Internet and are one of the big players in Fancy Dress. Without giving away trade secrets, how do you maintain this prominence?
Paul: I would class Fancy Dress Ball as a 3rd generation E-commerce website. The original wave of costume companies established around 2004 had a very much "one size fits all" and "have your mum sew the button back on, if it falls off" attitude to their customers. I should know, as I was buying from them as a customer. Many of these companies were originally "market stall retailers" so didn't necessarily focus on customer service. The second generation of websites you could consider as "bedroom retailers", who carried no stock, but would take customer's cash, then source the product for the customer, almost like an E-bay seller. I think that this type of trading brought a degree of uncertainty for many shoppers, due to these types of sites, letting customers down due to items being out of stock.

Fancy Dress Ball had a very different approach. As fans of retro clothing and fancy dress, I understand that dressing up usually means a special event such as a birthday, hen party, etc. So having the right costume delivered exactly when the customer requires it is essential. If you let a customer down, you could ruin their entire event and this would be unforgivable. So we maintain our prominence by focusing on providing the latest styles of costumes, a highly visual and detailed shopping experience backed by the highest levels of customer service. We know just what a personal choice fancy dress can be, so all our staff are fancy dress fans themselves!

Digger: Who are your customers, where are they coming from and what sort of feedback and comments are you getting from clients?
Paul: We supply all around the world and to all ages. Fancy dress and retro clothing appeals to so many people. As well as selling direct to the public, we often supply to Companies and Theatres too as it can be more cost-effective for them than having costumes made. We focus very much on feedback from our customers, many of whom write reviews on our website and provide us with photos of their special event. Every piece of feedback, good or bad, is acted upon.

Digger: Apart from Halloween and Valentines and so on which I presume are the peak sellers, how popular are the historical, retro characters and sixties/seventies/eighties/nineties costumes and accessories?
Paul: Historical costumes and retro clothing celebrating the "decades" is ever popular these days. 40's and 50's clothing too is becoming more fashionable, but I would say that 70's & 80's are still the most popular. With the 60's & 70's decades, clothing was more a style, from Hippie, psychedelic, to Disco, to Chic, whereas the 80's was very much radical fashion and focused very much upon the icons of that era.

Digger: What advice would you give to someone thinking about buying some costumes for an event from you?
Paul: For many of our customers this can be their first time dressing up, so they can tend to leave it to the last minute to source a costume. That's great as everything we supply is available for next day delivery, so no matter how late the decision is left to or budget, we can always provide. For those customers who have experienced the fun of dressing up, for them perhaps their looking for something slightly higher quality or unique. We supply over 10,000 individual products sourced from around the world and very much focus upon the latest costume fashions.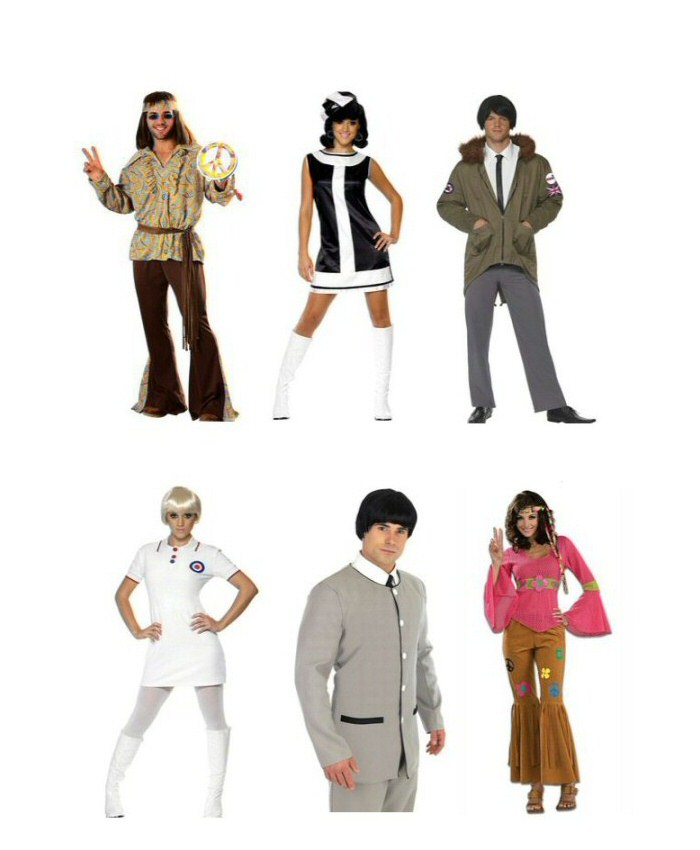 Digger: Apart from fancy dress, what are your retro passions?
Paul: I was born in the early 70's. My decade of growing up was really the 80's. My favourite films are still from that decade, anything from Bond Movies, Cannonball Run to Back to the Future. I also love retro music, mainly rock such as groups like Alice Cooper, Kiss & AC/DC. I also do like 80's Pop music which is always great to dance to.

Digger: What are your biggest challenges and what do you most enjoy about running Fancy Dress Ball?
Paul: In tough economic times, the challenge has to be to maintain a competitive edge whilst ensuring you maintain the highest levels of service. It's always possible to find a product cheaper if you're intent on price, but would you receive it on time, or even at all? Our growth is phenomenal at the moment. With the world wide web, our shop remains open 365 days a year, 24 hours a day, so growing pains are always challenging.

Being a lover of costumes and retro clothing myself, I love sourcing new products. Fancy Dress allows you to be anyone you wish to, so the fantasy element of the business is something I truly get a kick out of. Providing costumes is purely a logistical function. But going to costume parties, you meet like-minded people. I cannot tell you what a buzz I get to find out the person your having a photo taken with, bought their costume from Fancy Dress Ball and they're having so much fun!

Digger: I suppose being online as well as having a physical presence opens up all kinds of additional opportunities for you?
Paul: Yes it does. Initially we only supplied mail order, now we have a trade counter for customer collections. We're now looking at new projects and additional websites. Being specific to collectors is one we're working on at present.

Digger: The catwalk feature is great. How else do you try to make the business and website special and what are the USPs of your business?
Paul: Fancy Dress Ball was the first company to introduce cat walk videos. We tend to look at the high street fashion websites to draw inspiration from. I believe that continuing to develop the latest technologies linked with social media is essential for a successful online platform. We continually pursue a website environment that is easy to browse and shop with. Our main USP is to continue to source the very latest costumes. After all, our customers are always seeking something different these days, especially now that fancy dress is popular with Icons of today.

Digger: Where do you see the future for Fancy Dress Ball?
Paul: It is to keep it simple, to offer "low cost fun" costumes, maintaining our own true love for retro clothing and engaging in that passion with our customers. Costumes are a personal choice and that is very much the ethos of our business - to be personal!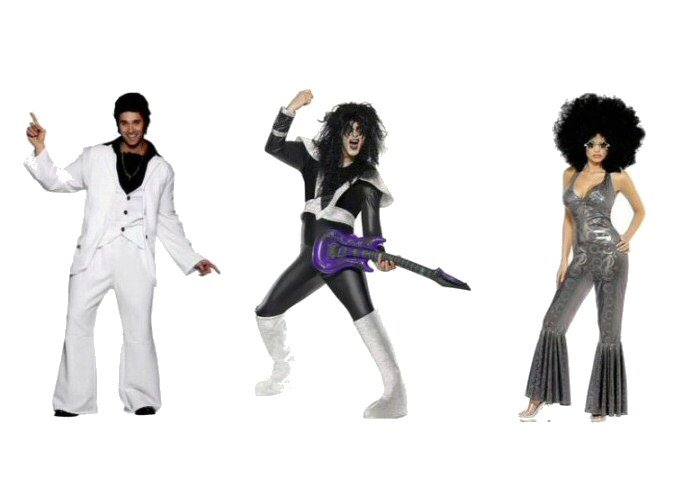 ---
Fancy Dress Ball - The Online Fancy Dress Shop
run by fancy dressers, for fancy dressers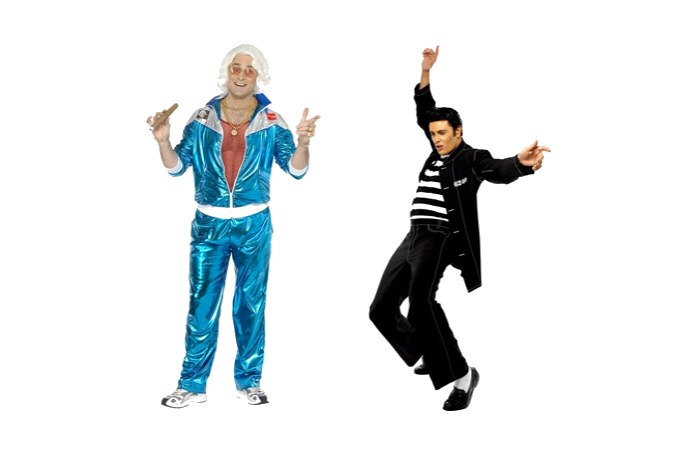 Fancy Dress Ideas, Ladies Fancy Dress, Men's Fancy Dress, Funny Costumes, 90's Fancy Dress, 80's Fancy Dress, 70's Fancy Dress, 60's Fancy Dress, Children's Fancy Dress, Superhero Costumes, Sexy Costumes, Movie Costumes, Celebrity Costumes, Historical Costumes, World Costumes, Cartoon Fancy Dress, Accessories, Hats, Masks, Shoes, Wigs, Beards & Moustaches, Halloween Costumes, Christmas Fancy Dress

Fancy Dress Ball is a Yorkshire-based retailer that is run by fancy dressers, for fancy dressers, so you'll always get a great service from a team that loves dressing up as much as you do! We can even get your costume of choice to you the very next day in the UK, so don't panic if you need a wardrobe change as quickly as Superman! Whether you need to don the look of your favourite celebrity, dress up as a crime-fighting superhero or recreate a scene from a classic movie, you will find exactly what you need for your perfect party right here because we've sourced costumes from all over the world just for you.

Our service goes beyond simply creating great costumes. We also pride ourselves on our speed of delivery and our commitment to outstanding customer care. We offer all of our customers a No-Quibble Returns Policy, which means you can return your costume if you're not absolutely delighted with it.

We also love to offer advice to all our customers on how to get the best out of every outfit, so if you're struggling to fluff up your afro and you can't quite get the right look, feel free to holler because we're always happy to help!
Even if you just want some inspiration to find the perfect outfit for you, we're reachable on 01422 256318 for a friendly chat. We know the world of costumes inside out, so we really have got something for every occasion.

Tel: 01422 256318

Email: info@fancydressball.co.uk
www: Fancy Dress Ball