Rock Guitar Miniatures - From AC/DC to ZZ Top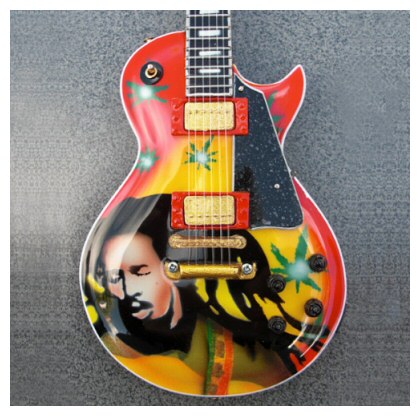 Rock Guitar Miniatures offers guitar and drum kit miniatures of some of your favourite musicians and bands. Lifelike and full of detail, the guitars feature strings and knobs, just like the originals. The drums are authentically detailed and include snare, toms, floor toms and bass, high-hat, ride and crash cymbals in the original set-ups.
Here Digger talks to Barry at Rock Guitar Miniatures about the business and what's on offer.
---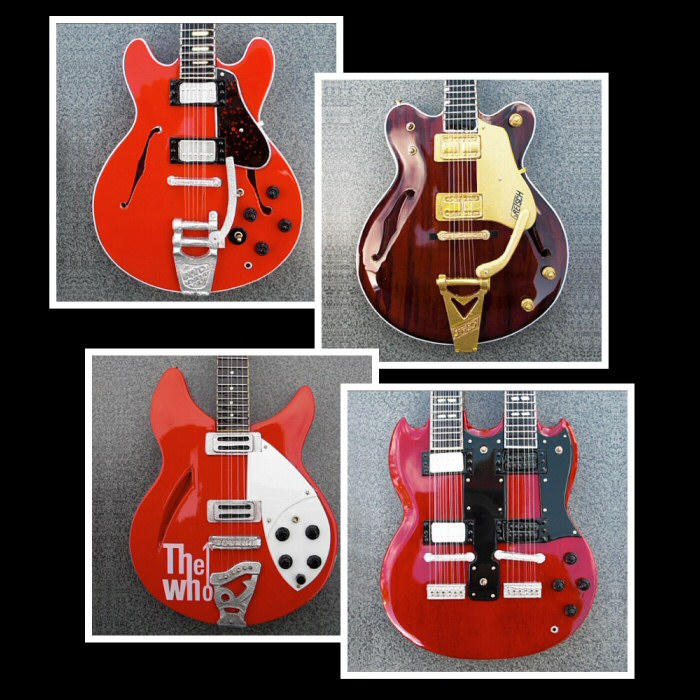 Digger: Can you please tell us a little bit about your background?
Barry: I worked in South East Asia for several years and when I returned to the UK I wanted to find a business which I enjoyed and which would keep me in contact with Asia.
Digger: And the background to Rock Guitar Miniatures and how the business was established?
Barry: I looked at many business opportunities, but the one that caught my eye was the miniature guitars. I was into the progressive rock scene in the 1970's and bands like Yes, Genesis, Pink Floyd and Led Zeppelin were all around at the time playing gigs everywhere, so I was lucky enough to see them in their heyday at the peak of their creativity.
Also special were their incredible guitarists such as Steve Howe, Jimmy Page and Dave Gilmour and so as soon as I saw the guitars and how beautifully they were made I knew what I wanted to do. That's how Rock Guitar Miniatures was created.
Digger: Please tell us more about the miniature guitars, drums and other music-related items on offer.
Barry: The guitars are individual works of art, hand crafted and hand painted. Unlike some replicas on the market, ours are very highly detailed. You only have to look at the photographs to see how detailed and carefully made they are. Each guitar includes a miniature stand and, to add yet another touch of realism, we also include a miniature leather guitar strap.
The drum kits are also hand made and come complete with cymbals, pedals, a drum stool and miniature drumsticks. We are also adding new lines all the time and will shortly be introducing miniature electronic keyboards and miniature guitar amplifiers to the range.
Digger: I can remember, back in the sixties as a young boy, being the proud owner of a 'Seltaeb' Beatles guitar. Things have moved on considerably and your replicas are very highly detailed and well finished so what sort of feedback and comments are you getting from clients about them?
Barry: Our feedback to date has been excellent. We strongly believe that customer service is an important factor of our business so we endeavour to ship items out no later than one day after purchase and respond quickly to any questions from existing or new customers.
Digger: And where are your customers coming from?
Barry: Mainly from the UK with a few buying from overseas.
Digger: These replicas are also very affordable – are people tending to collect them as collector's items?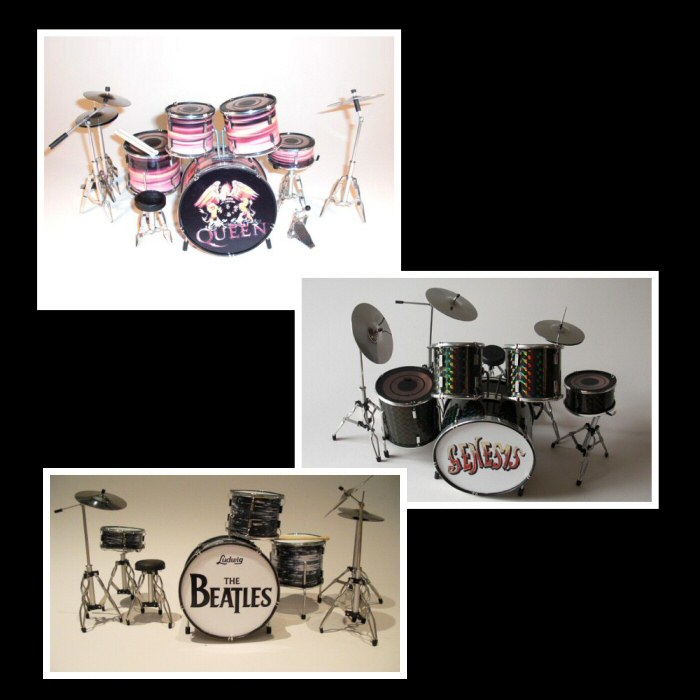 Barry: That I don't know, but certainly we have many people who keep coming back and some of them must have quite a sizeable collection by now.
Digger: We have interviewed a number of the key musicians who played in the bands. You must get many musicians buying your replicas - who is your 'typical' customer?
Barry: Despite the fact that many of our guitars date back to the 70's, the rock guitarists live on and many of our customers are in their teens. Of course, we have a huge following of rock enthusiasts but these guitars are also an ideal gift to buy for someone who likes the rock genre.
Digger: Why is retro music and pop culture such a big thing in so many people's lives, especially the youngsters who didn't even live through those times?
Barry: I think that music will always be a large part of peoples lives. For me personally, the 70's were a great time in my life and I like to reminisce by listening to the old favourites.
But somehow, the music has passed down to the younger generation and on the odd occasions that the bands such as Pink Floyd perform a concert it is always surprising how many young people are in the audience.
Digger: I suppose The Internet has a massive impact on what you do?
Barry: Of course. We have over 200 guitars and drum kits on offer and some are from very obscure guitarists and drummers so The Internet is the ideal place for our customers to find us.
Digger: What do you most enjoy about running Rock Guitar Miniatures Barry?
I like running my own business and watching it grow year on year. I also like the creative side of it and am constantly looking for new ideas for products and new guitarists to include in the range.
Digger: What would you say makes Rock Guitar Miniatures special?
Barry: Very simply, the quality of the product and the service we provide.
Digger: Where do you see the future for Rock Guitar Miniatures?
Barry: I would like to think that one day our name will be synonymous with the highest quality and largest range of miniature guitars on the market.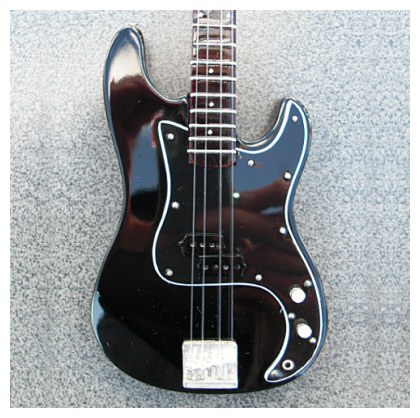 Rock Guitar Miniatures is proud to bring you a large range of miniature replica guitars and drum kits for rock fans everywhere.
The guitars come with a high gloss coating and feature strings and knobs, just like the originals.
The drums are authentically detailed and include snare, toms, floor toms and bass, high-hat, ride and crash cymbals in the original set-ups.
From AC/DC to ZZ Top.
Should you have any queries regarding our products, please contact us at:
Rock Guitar Miniatures P.O. Box 1425. Pinner Middx United Kingdom