CLASSIC VINTAGE CAFÉ JUKEBOX REBORN. THE ROCKET 88.
You may have heard of jalopies,
You heard the noise they make…,
Let me introduce you
To my Rocket 88……


These are the opening lyrics to a hymn of praise to the joys of the Oldsmobile "Rocket 88" automobile, introduced in 1949. More significantly, this song recorded around 1951 and attributed to Jackie Brenston and the Delta Cats, was nominated as the first true Rock & Roll record, by the American Rock and Roll Hall of Fame. Sound Leisure has christened its first 'Silver Age' jukebox the 'Rocket 88' to recapture the sights and sounds of this vibrant era. 'Silver Age' describes the range of jukeboxes that started with a 100 disc selection in 1948, included the first chromed models in 1952, and ended with the last visible playing mechanism models, in the early 1960's. The Rocket 88 sits firmly in this genre with its style, detailing and truly vintage looks!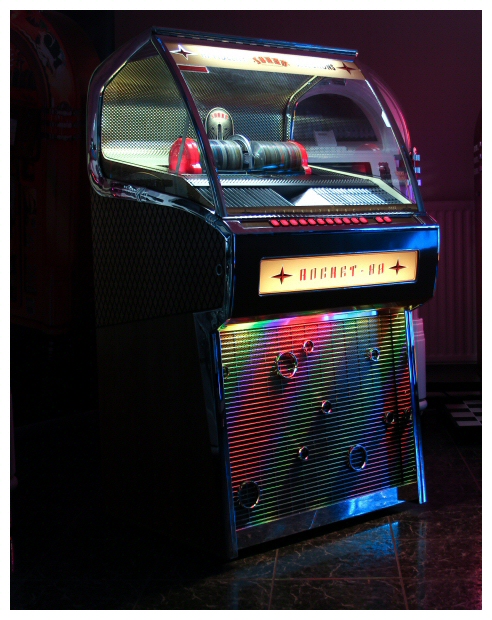 Taking inspiration from the Rock-Ola 1455, it is the first silver age jukebox ever built in the UK, There's nothing vintage about the performance though, the 'Rocket 88' features Sound Leisure's excellent 80 CD mechanism, and a 300watt 2-channel stereo amp drives the custom made 5 way speakers to produce a powerful and clear audio response. With remote control operation and an auxiliary audio input, and having the optional extra of a fitted iPod dock or Sonos music streaming system, the choice of music available is increased to a phenomenal level.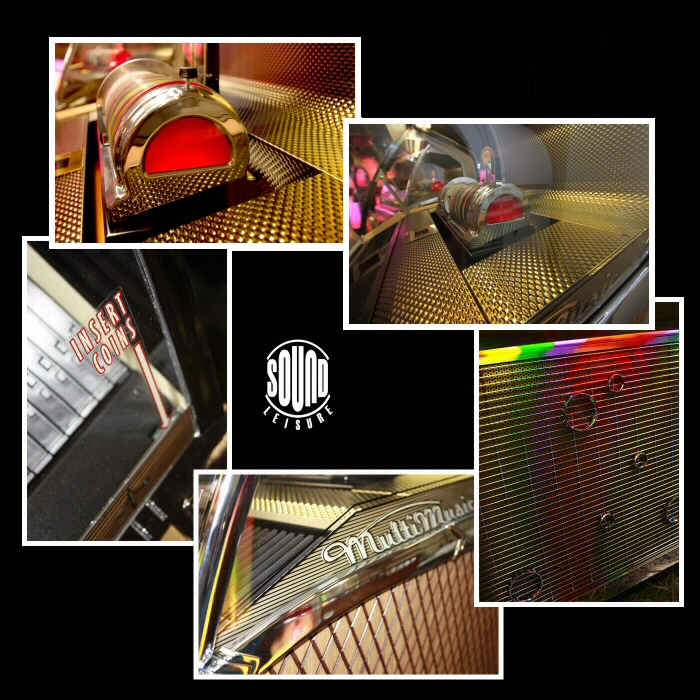 The jukeboxes are lovingly hand built in Sound Leisure's Yorkshire factory, and this process limits the level of production to just a handful every week. There is already a waiting list from collectors worldwide, and the lead time is currently about 6 weeks. The cost is approximately £4700.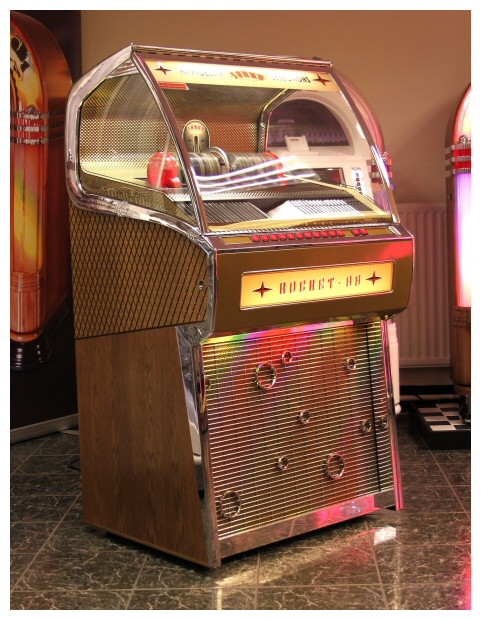 www.classicjukeboxes.co.uk