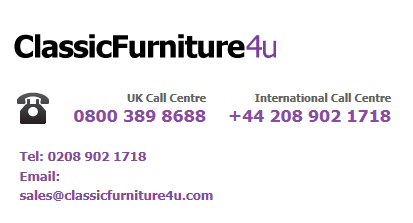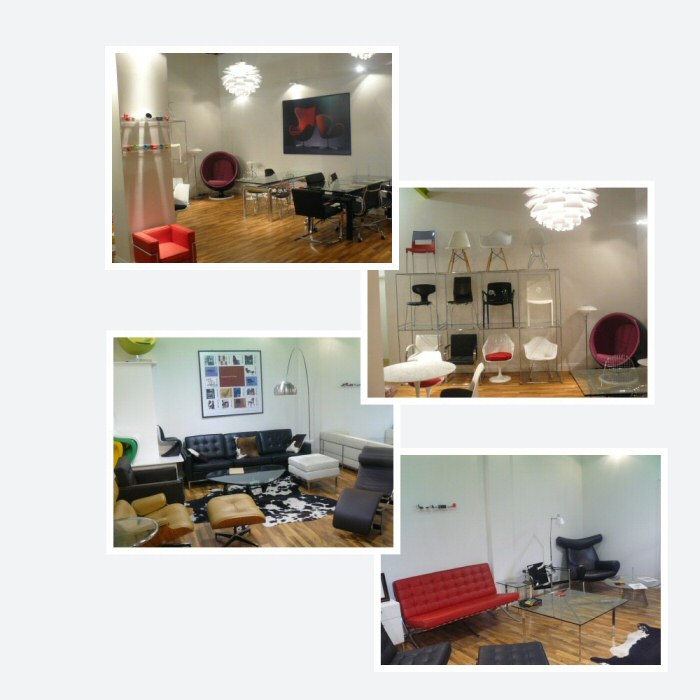 London showrooms
David Friedman together with Ben Hazan runs Classic Furniture 4 U, a north London-based company with showrooms and a big Internet presence. As well as the UK, the company has a big customer-base in the discerning and quality-conscious European and Scandinavian market.
With faithful reproductions of classics such as the Barcelona Chair or Ball Chairs, along with numerous other designs of chairs, tables, lighting and other furniture and accessories, Classic Furniture 4 U is a retro lover's paradise.
Here Digger talks to David about the business.
---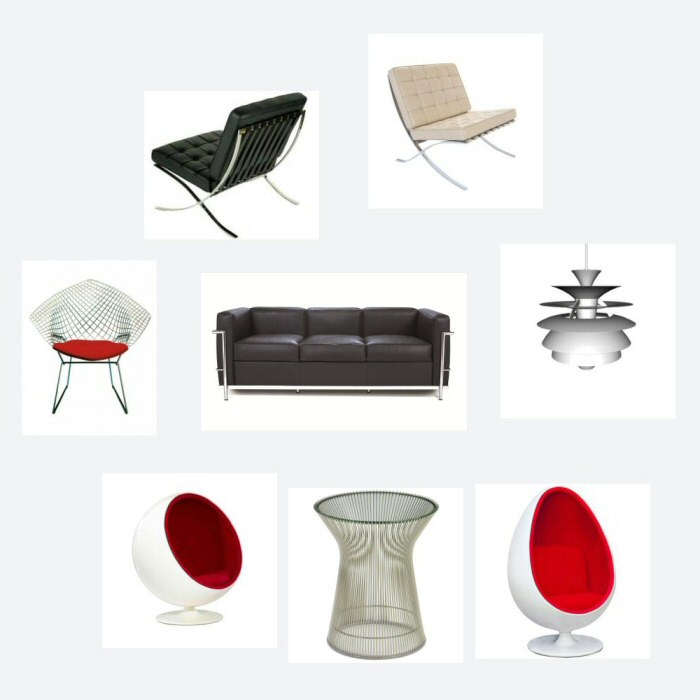 A variety of classic designs, including the Barcelona Chair and the Ball Chair

Digger: Hello David
David: Morning David.
Digger: Please tell us about your background and how Classic Furniture 4U started and evolved into what it is today.
David: I used to be in the stationery business, which is where we used to supply quite a lot of furniture as well, as you can imagine.
Digger: Yes.
David: And it just evolved. I got involved in it with my brother-in-law. We had some offers of some Classic furniture, and we always liked that kind of classic furniture. So we just decided to give it a go. We started off with the Barcelona chairs as they are the most popular line.
Digger: Are people buying these to sit in or are they for the look and for show?
David: I think both. We have a lot of business in Scandinavia where they love and appreciate their furniture. But because the law in Scandinavia is that you're not allowed to sell reproductions until the designer has been dead for seventy years...
Digger: Wow!
David: ...The same law applies here but it's only 25 years. So that's a big plus for us, because we get a lot of Scandinavian people coming over to London.
Digger: And they're allowed to bring them back?
David: Yes, no problem at all.
Digger: I suppose The Internet helps too I suppose?
David: I would say that The Internet generates about 60% of the business.
Digger: What is it about the furniture that appeals to you?
David: The straight lines and the shape - they're timeless. A lot of people who say "I like that design" and don't realise that it's from the thirties or forties and say "What?" They can't believe it really.
Digger: They were pioneers back then. When you see what they had in a lot of the posh Hollywood or Mayfair houses - they had all the mod cons we have now virtually such as waste disposal, freezers, intercoms, albeit some of them were driven by steam or valves,
David: Exactly.
Digger: Tell us more about these authentic reproductions David.
David: We can actually reproduce them because the licensing has run out and what we're particularly proud of is the quality. We've always had a showroom, because a picture on The Internet is a picture on The Internet. We are very proud of our quality and very careful with our quality. So much so that there was a write-up about us in The Times about us which said "The same quality as the originals at a fraction of the price." It did happen once that I was offered a whole lot of chairs where we found a supplier who had the same goods about 20% cheaper. So we thought that would be good to make an extra 20%. But we came out with egg on our face due to the fact that the quality wasn't up to our standard. We're very careful with our quality, especially when sending abroad, as with returns your profit can get eaten away very quickly.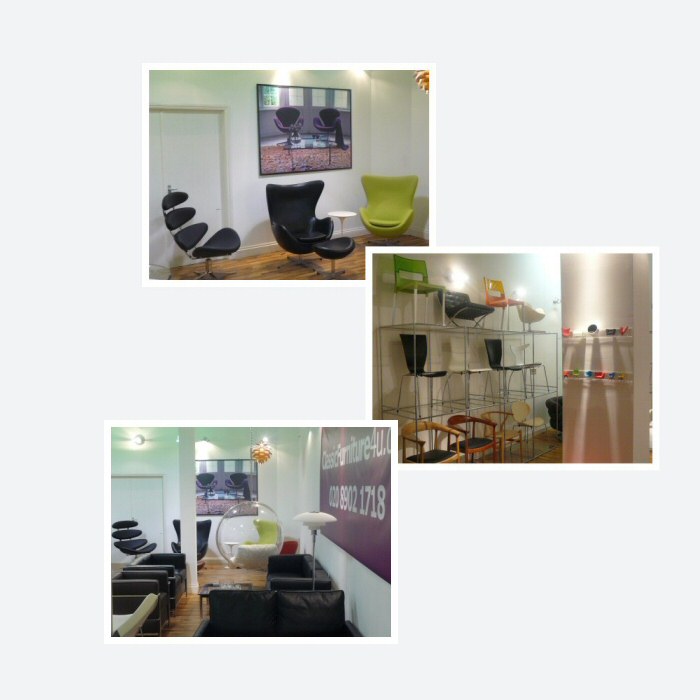 London showrooms
Digger: So there's two ways to buy - from the showroom or via The Internet on the website? You're not on eBay then?
David: I wouldn't say eBay is for cheap quality, but it's for the masses and we are actually driven by our quality.
Digger: Why do you think these designs stand the test of time even with the younger generations - they pick up on them as well, don't they?
David: They seem to yes. Because all of the designs are reasonably timeless and we've had quite a few young people with modern new flats and the Barcelona Chairs together with the Egg Chairs and the Corbusier range are very popular. We've even sold quite a few of the hanging Ball Chairs. Obviously we tell them that they have to be attached to a joist, otherwise your neighbour upstairs might be coming down to join you. (Digger laughs)
Digger: I suppose there must have been somebody at some point who just put a little butcher's hook screw in the plasterboard and expected it to hold? You've got lots of impressive retail customers and lots of great designer names on there.
David: Yes, we've done quite a few hotel jobs and we seem to be getting the up-market developers coming to see us as well. Because they want their flats to look trendy and classy etc. but why should they spend £3,000 on a show piece when they can buy it for £700?
Digger: And there's no discernible difference between the two?
David: Not unless you're an expert, no. We had a certain gentleman come to see us about a year ago, parked his chauffeur-driven Rolls Royce outside, came to see our showroom and said "What's the difference between these Eames chairs and the originals?" And I said "Actually, not much." He then got into his car and drove back to Vitra and went to see them and said "How come I can buy these down the road for £400 and yours are £1,500?" The salesman said that the only difference might be a little number on the back. So he got in his car, came back to us and bought four chairs.
Digger: It's a simple choice really, isn't it? Retro is a big thing and there's a big increase in the popularity of retro and vintage with everybody seemingly having some sort of passion for retro. Why is that do you think?
David: I think it's because this furniture has simple lines, it's not too busy and not over the top.
Digger: The only interesting developments in the nineties and noughties seemed to be to do with technology. iPads and iPods and iPhones and that sort of thing. They'll be the retro of the future and not the furniture.
David: Yes. These classic designer pieces are beautiful, like the classic cars. Even the latest cars - the Porsches, the Bentleys and so on - they're still the same design outside but it's the technology inside that's changed.
Digger: The shell and basic look of these cars stays the same doesn't it? So what developments have you got there David?
David: We are in the process of starting a new website with other slightly cheaper furniture, not akin to this. Not designer but funky and fun stuff maybe.
Digger: Who are your customers, where are they coming from and what sort of feedback are you getting?
David: We get lots of positive feedback, particularly from Scandinavia.
Digger: That's a recommendation in itself.
David: And a lot of word of mouth. We've got lots of returning customers. And because people come from abroad, sometimes they come with two families or friends. And we've got the interior designers with the lifestyle stuff.
Digger: So your customers are mainly UK-wide and from Europe?
David: Yes.
Digger: What is the most enjoyable part of what you do?
David: I like the sales. I like the fact that people are buying the furniture and enjoying it.
Digger: And meeting the people when they come into the store, which you would encourage?
David: Yes. I'd rather they come in and look at the quality rather than they buy them on The Internet in a way, because we're so proud of the quality.
Digger: And you can strike up a relationship with them as well.
David: Exactly.
Digger: What are the future plans for Classic Furniture 4U David?
David: We've just launched a new website and we're very excited about that.
Digger: And you're making a go of it even in this climate.
David: Things aren't as busy as they used to be in this climate, obviously, but I think that's generally everywhere. The media actually don't help at all.
Digger: Well, the business looks very sound and the furniture looks incredible quality and really beautiful. I'll have to come on down and see it in the showroom. Thanks David.
David: Thank you.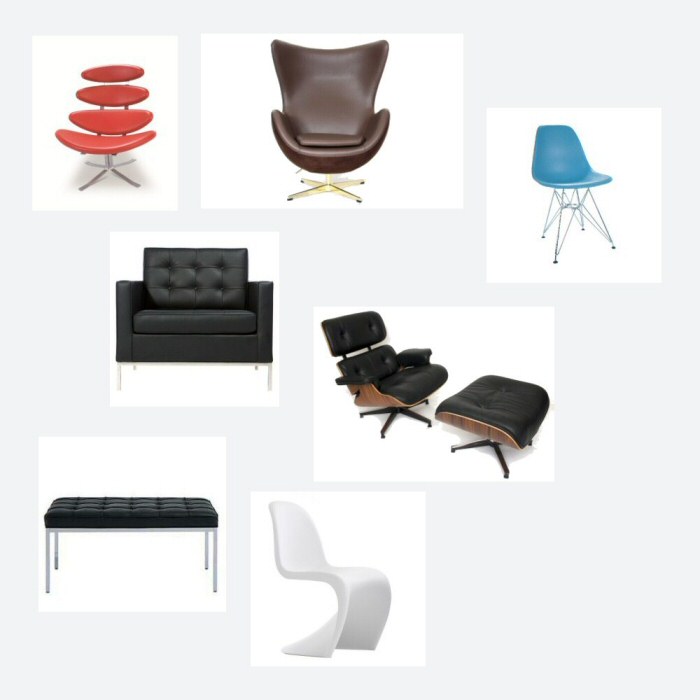 More classic designs
---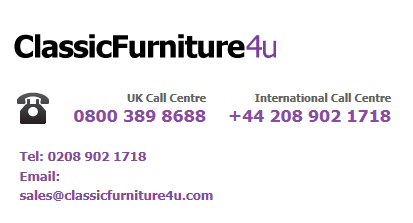 Based in the UK, Classicfurniture4u was founded in 2005 by two business partners who have got 25 years of experience in the furniture business. As one of the original companies dealing with the exclusive reproductions of the world famous designers, we have been successfully supplying our bespoke products such as The Barcelona Chair, The Egg and Swan chairs and the Artichoke light throughout the UK, Scandinavia and Europe, both to individual and corporate customers. You can find top quality reproductions from the most famous designers from the past decades at Classic Furniture 4U.We also pride ourselves with an excellent customer service team who keep in constant touch with our customers and keep them fully updated. Customer recognition of our superb quality and service is the backbone of our company.
Regarding our corporate customers they range from famous hotel groups to restaurants, shopping centres, schools and TV programmes. etc to name just a few both in the UK and European countries.
With regard to the reproduction of the products, what the customers are looking for is the exact reproduction of the original, thatís what weíve been focusing on. Our purchasing team work very closely with the factory to constantly improve the design. All our products are very close to the original design with the highest possible standards. Thatís why we have a lot of returning customers recommending both friends and family.
Classicfurniture4u also have a showroom located in the North west London, with most of our fabulous designs. All customers are welcome to check and view and experience the quality of our products.
www: classicfurniture4u.com
Email: sales@classicfurniture4u.com