Digger talked to Robin Rowe at Jukebox One Night Hire about their hire service, supplying events and parties with the ultimate musical soundtrack for their celebrations.
So popular are these Jukeboxes that some customers don't want to let go!..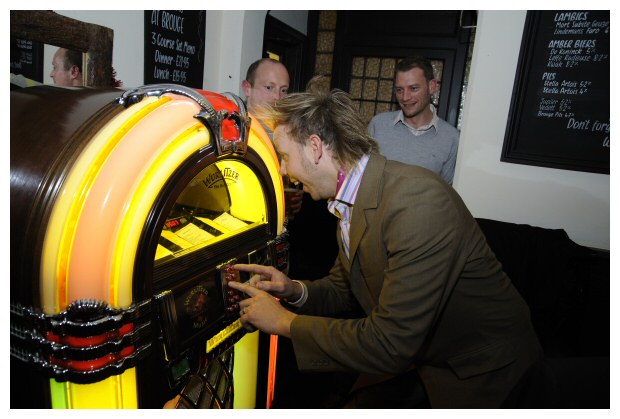 | | |
| --- | --- |
| | BIRTHDAYS |
| | BARBECUES |
| | BAR-MITZVAHS |
| | CHRISTENINGS |
| | CHRISTMAS PARTIES |
| | CORPORATE EVENTS |
| | WEDDINGS |
| | FAMILY CELEBRATION |



Digger: What is your background and can you please tell us how Jukebox One Night Hire started and how the company has evolved into what it is today?

Robin: Curtis Beauclair Automatics Ltd was formed in the early 1960's and I have been with the Company for most of its existence. It has morphed over the years from a Company operating coin operated amusement machines, to the Jukebox hire Company it is today. Some twenty five years ago we began hiring out jukeboxes for private parties i.e. birthdays, weddings, anniversaries etc. In the early days the jukeboxes we supplied played 45rpm single records. There were 100 singles on the jukebox which meant that the choice of tracks was somewhat limited. As time went on singles were no longer produced and it was time to move on to compact discs.

The Jukebox we chose was the iconic 1950's Wurlitzer "One more Time" – a nostalgic jukebox now being produced in CD form. It was ideal for what we required since we could now cater for our clients music tastes far better. It is also a lovely piece of furniture and becomes the centre of attraction at the party. Over the years we have supplied jukeboxes to all manner of parties at many varied and sometimes strange venues. Although our main market is family party based i.e. weddings, birthdays etc

.

we have supplied a jukebox for several TV productions including "Dancing on Ice " and more recently The "Alan Titchmarsh Show". In recent times we supplied a jukebox for a corporate event in Rome and a pop gig in Hyde Park. Our jukeboxes have also been used in several stage productions – a very varied list! The jukebox is versatile and fits well into large marquees as well as a corner of the lounge in a house.

Digger: Please tell us more about the packages and services on offer and what and who are your most popular artists, genres and songs?

Robin:

The Wurlitzer contains 60 CD's – about 1200 tracks of music. Our jukeboxes are initially set up loaded with standard party CD's covering all eras and styles. Once we know the details of the party i.e. Teenage birthday, themed Country and Western, Wedding, Corporate event etc

.

we set up the box appropriately. We also encourage customers who wish to supply their own CD's or downloads to do so as this personalises the jukebox and ensures that they have the right music. This is particularly important with weddings since the couple may have particular music that is special to them. In this way we can make sure the customer has the music he or she wants.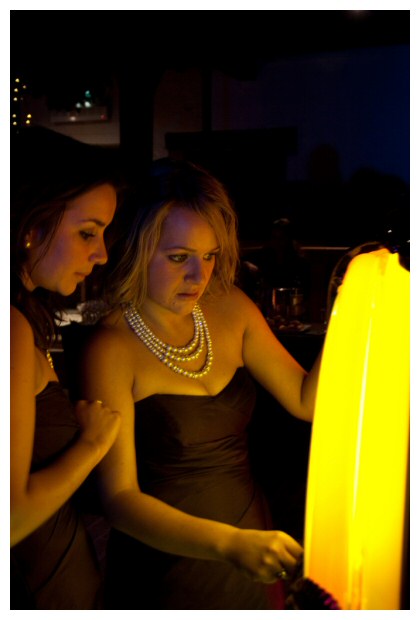 Digger: What are the best and most enjoyable aspects of running Jukebox One Night Hire? And what customer feedback/comments do you get?
Robin: Our aim is to give people a personal service, which being a small organisation, we are able to do . We are able to build a relationship which ensures that they have an enjoyable experience and return to us when they have another party. Much of our business comes from recommendation and a considerable amount of satisfaction we get from hiring the jukeboxes is the appreciation we get when we arrive to collect. On many occasions the customer does not want to let it go! I think the reason people like the Wurlitzer is that not only does it provide the music but also is an attractive piece of furniture with character. After the party we try to get feedback and many customers particularly after a wedding send pictures as well as complimentary comments on our web site.
Digger: What impact has The Internet had on your business? And where are your customers coming from?
Robin: Most of our business comes from recommendation or in recent times The Web. The Internet has made an enormous difference. Not only do customers visit our web site but communication with them by email is so much easier. The Facebook links it makes it even better. The Internet is a blessing as conventional advertising is so prohibitably expensive for a small organisation like ourselves.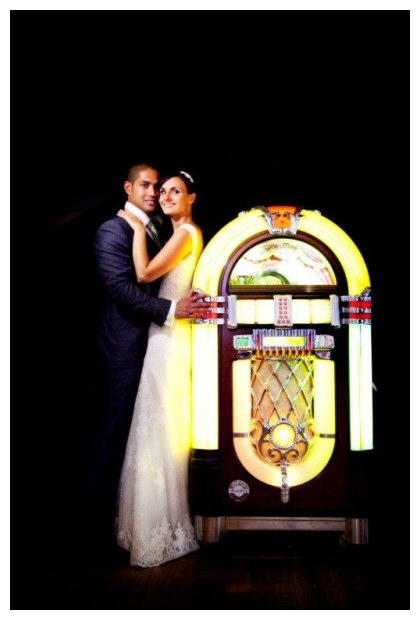 ---

Curtis Beauclair Automatics Ltd was founded in 1958. We have now been in business for over 50 years so you can rely on us as an established company.

We first supplied jukeboxes to bars and clubs in London and the surrounding area. Later we started supplying jukeboxes to private parties. We cater for everyone having any sort of party or event from weddings and birthdays to company events. We have supplied jukeboxes to many hotels and party venues throughout London and the South East and we are recommended by many as their preferred music supplier. We also have a number of party planners and suppliers of marquees who recommend our company. Our jukeboxes have been used by TV and theatres in their productions.

You can create a little bit of magic at your party no matter what the occasion.
Contact Information:
Jukebox One Night Hire
Mr, Robin Rowe
99 Wills Crescent
Hounslow
MIDDLESEX
TW3 2JE

Tel: 0208 894 4463 Mobile: 07850881896

Email: cutejuke@aol.com