Printsplace Online - Fine Art Prints, Posters, Canvas & Framed Prints of historic paintings, vintage posters, old sketches & stunning photos from around the world.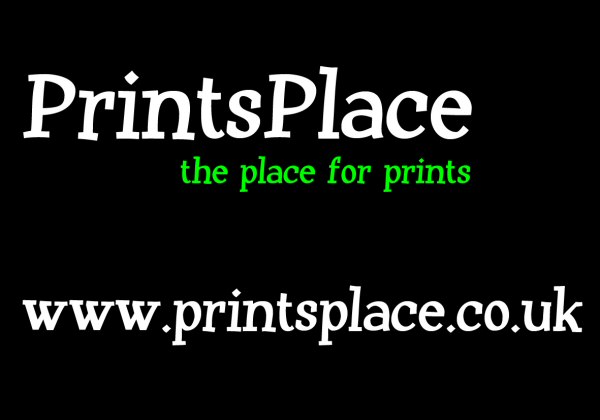 Here Digger talks to Kevin James at Printsplace Online. Based in the historically significant grounds of Bletchley Park, PrintsPlace Online is an online digital archive of some 100,000+ (and growing) images. These are available to order as prints and canvases of various sizes, framed or unframed Worldwide.
With some of the best Archives and Libraries from around the globe Printsplace offers a Print on Demand service making available high quality prints from such collections as National Geographic, Punch Cartoons, Illustrated London News, Tyne & Wear Archives and Museums, Bridgeman Art & Offside Sports Photography.
---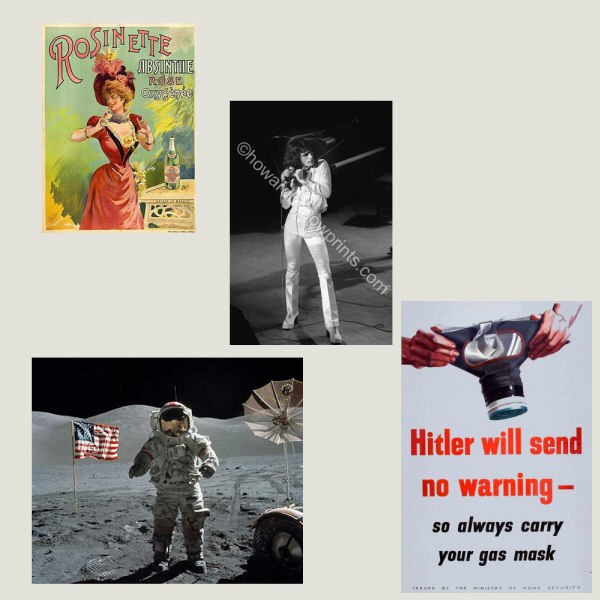 Digger: How many images are there Kevin?
Kevin: Currently in excess of 100,000 but this grows weekly
Digger: How does it work? Because you have images from a number of sources don't you?
Kevin: It's very simple as PrintsPlace is the portal that carries all of the images enabling potential customers to find what they are looking for through our aggregated site at PrintsPlace or via our Partners official websites
Digger: How are they printed?
Kevin: We print in-house using an Epson Stylus Pro 9880 which reproduces fantastic imagery as quality prints using the Giclee method
Digger: It's a big beast, isn't it?
Kevin: It is undoubtedly a quality machine that's for sure. It holds 8 different inks and prints to a width of 44".
Digger: Even the top prices I saw on your website didn't make me take a deep breath.
Kevin: We are committed to offering our products at the most competitive price we can to make them affordable for everyone whilst ensuring that the quality is of a very high standard.
Digger: What sizes do you sell?
Kevin: We sell prints of any size within the width capability of the printer, however to make it easier for potential customers we offer 'A' dimensions and photo frame sizes.
PrintsPlace also has the functionality for you to view any chosen image in a mount and frame of your choice with the added facility to choose your wall colour to drop behind it and show exactly how that choice would like on your wall.
Digger: That software looks great. It must help a lot when people are choosing and deciding what to buy.
Kevin: We hope that it gives the customer confidence to buy online at PrintsPlace.
Digger: Who are these partners?
Kevin: We call them Partners because that's exactly what they are. We are very proud to have the likes of National Geographic, Punch Cartoons and Bridgeman Art Library as just some of our ever growing community of print suppliers. We operate the Print Stores on their behalf and they remain the copyright holders of the images. We enable them to view the performance and sales of their images on a live basis.

Some of the partners
Digger: How wide a scope do you cover?
Kevin: Our aim is to provide a collection of images of any subject matter and are constantly searching and approaching potential new Partners who have the collections we feel will enhance what we already have.
Digger: You're doing images of the cruises, the Railwayana, the classic cars and military. Where are there still gaps?
Kevin: The gaps are becoming ever smaller as we constantly sign new Partners to work with. We now have Offside Sports Photography which has a fantastic collection of Sports imagery, some real classic stuff whereas Bridgeman Art Library are one of the largest collections of classic art in the UK. But as I say we are always looking for good collections and talented Artists and Photographers who wish to sell their work online.
Digger: Are you also trying to cover all the different timelines as well as genres?
Kevin: Yes.
Digger: When I talk to anyone in the retro and nostalgia world they have to be realistic and keep moving their timelines forward to the 70s, 80s and so on.
Kevin: That is exactly what we aim to do and through some of our Partners collections we are achieving this.
Digger: Do you have individuals and corporates from all over the world using the site?
Kevin: Definitely! We have customers from some far flung places that order from us whether they be individuals or business.
Digger: So you can find your product from lots of different places on The Web?
Kevin: Absolutely. Keywords are essential when placing anything on the web so we work hard to get those right as they will help to ensure that we are close to the top of any search engine lists. We can be found as a link to our Partners official sites as well as having strong links with many other websites
Digger: I suppose any enterprise can sell their products with your back end?
Kevin: Yes they can. We are very interested in working with individuals as well as the larger image libraries as collectively we can offer some pretty amazing imagery as prints Worldwide which may not be readily available anywhere else.
Digger: The way a site functions is so important - you know within a few seconds if it is going to make you say "No, I don't want to do that." And it can be very frustrating, whether it's looking for hotels and holidays or looking for physical goods. Some sites are completely counter-intuitive.
Kevin: Simple is best as far as we are concerned and www.printsplace.co.uk has been created very much with the customer in mind. Our site is very simple to use from searching for what you are looking for to making the purchase. It is a continuous development that we will be looking to improve with the help of feedback from visitors to the site.
Digger: And it has an impact on the experience and the sale.
Kevin: We hope that the experience will be so good that they will come back again and again!
Digger: Do you protect the images?
Kevin: Only small thumbnail files are used online preventing copying, sometimes even watermarked, and the high resolution files are kept safely in three separate locations.
Digger: Impressive.
Kevin: We have a contractual agreement with all of our Partners and we want them to feel that they are in Partnership with a professional organisation which does everything the right way from top to bottom which is our goal.
Digger: What about customer feedback?
Kevin: We can't place a value on how important customer feedback is as this tells us what we are doing right and what we can/need to improve on. It also tell us what our customers are looking for and as mentioned we want our customers to keep coming back to PrintsPlace.
Digger: The packaging is important.
Kevin: It is as important as the product it is protecting. They say that first impressions are everything and the standard of packaging will tell a customer a lot about the company they are doing business with.
Digger: Can't say fairer than that.
Kevin: Customer service is up there with quality of product and just as important
Digger: So they're your USPs really?
Kevin: One of the USP's yes.
Digger: Is there a lot of overseas business?
Kevin: Our overseas business is growing which is very pleasing. We are able to track all of our orders too which gives a customer more confidence to use us overseas.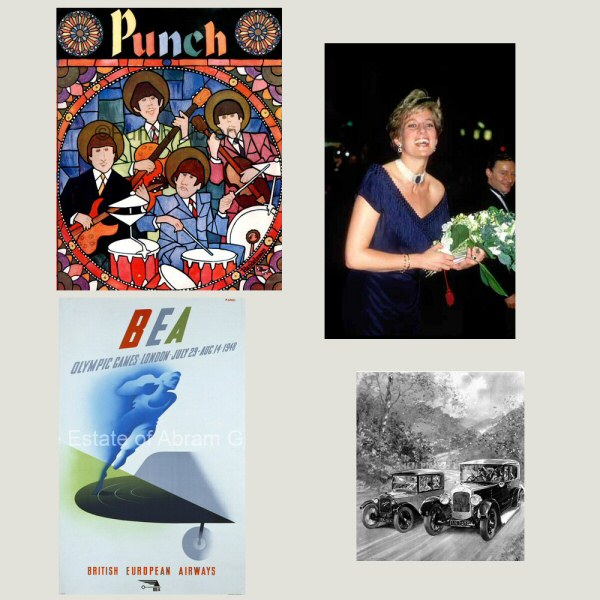 Digger: We have managed to get over that thing that used to exist on The Internet where people would say "UK - which state is that?"
Kevin: I think so. More people use the internet to make purchases now than ever and the amount of unsure enquirers is reducing as the confidence grows. We try to do all we can to convey the confidence that we are a good company to do business with.
Digger: What are the best things about running PrintsPlace?
Kevin: It's all about making really good images, whether or not they're bought on sentiment - they're great gift ideas for other people because people always wonder what they can buy for others. You can also buy gift vouchers on the site. They're affordable but good quality - we're trying to retain that level where you've got a really good choice and everything you want will be there and the price range is affordable.
It's all about giving people the right choice, the right price and the right service. That simple for me.
Digger: You can print them to canvas which seems a much better option to me than the rubbish canvases you can buy in a lot of high street and retail park stores these days. You can have a much rarer and more interesting image for the same sort of price. Rather than see the same as in other people's houses, you can go for something quite individual.
Kevin: We are only interested in selling quality products and make them affordable for everyone. You get what you pay for as the saying goes and we only sell product that will look the very best it can and last for as long as it is wanted.
Digger: The human brain reads images far better than it reads words.
Kevin: I really believe that – a reason why television is so powerful today.
Digger: Yes marketing and targeting must be hard.
Kevin: A lot of work goes into it that is for sure but it is worth it as it gets results and is something that you can never stop doing.
Digger: What offshoots are there from the business Kevin?
Kevin: We like to help our Partners where we can in any of their activities and we are very proud to be based at Bletchley Park, the home of the WW2 Code breakers. We work very closely with them and provide and sell images on their behalf, all going to a very worthy cause of ensuring that Bletchley Park continues to be a top Museum attraction.
Digger: Is it anything to do with the Colossus rebuild?
Kevin: The National Museum of Computing is based here and they are developing an excellent museum – which yes has a fully working Colossus rebuild.
Digger: When I started in computers they used to say that a lady called Grace Hopper, an American, was the first programmer. She was military and they also mentioned the first bug in a computer system actually being a real bug that effected its operation. I always thought "Hang on, they're claiming that the Americans did it and we're claiming that we did it..."
Kevin: No comment!
Digger: They'll definitely have a view, won't they?! (Both laugh)
Kevin : Best not mention that at TNMOC!
Digger: As these images are digital I suppose they can be printed onto any reasonable surface or material in addition to paper, canvas and all the traditional materials for prints?
Kevin: There are now a number of different materials that images can be printed on and we are looking for new methods to use to ensure that we offer what people want.
Digger: So that means you can choose some favourite images and then decorate your furnishings or objects with them?
Kevin: Yes – it's incredible what can be done.
Digger: What do you see as the future for the business Kevin? Market leader I suppose?
Kevin: We want to be the best of course and you can only call yourselves that if your customers are telling you so that is our aim.
Digger: Yes and geographically you're well-positioned too.
Kevin: Being essentially an online business it is not so important, however if there was a need to visit us for something we welcome it and then, yes, we are ideally placed.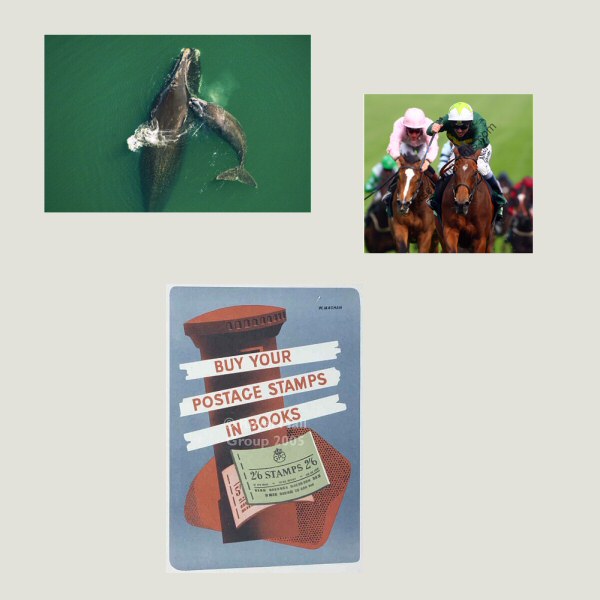 ---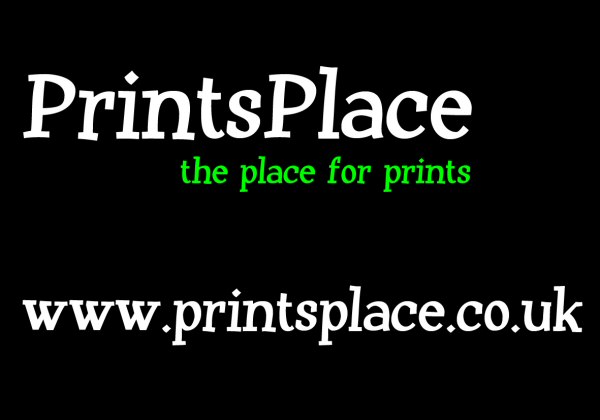 We have thousands of images from Partners throughout the world. Every image is available as a premium quality print at any size and finish - posters, canvas prints and framed prints. Each of our collections has a dedicated print shop to represent the Partner's own particular brand and range of images. Please click on any of the collection images to view and buy your own premium quality prints.
Established in 2002, PrintsPlace was the first print-on-demand service in the UK. We offer individual, high-quality prints from over 100,000 unique art works, illustrations and photographs, available to purchase online. Choose from canvas or a variety of paper finishes in any size. And if you'd like your print framed, select from 25 different mounts and frames. We're the one-stop art store, delivering bespoke prints to your door.
FREE Phone Number: 0845 658 2470
Outside UK Number: +44 1908 363439
Printsplace Online has a dedicated team of staff who welcome feedback or suggestions about our services and can help with any queries.
General Enquiries Email: info@printsplace.co.uk