Rock Follies Vintage - has grown from a love of Fashion, Fabrics and all things Vintage...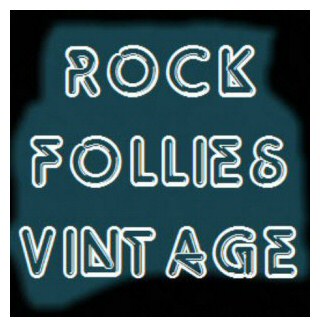 Here Digger talks to Lynda Case, who runs vintage business Rock Follies. Lynda is already a prominent presence on the vintage fairs circuit.
Reworking Vintage fabrics into new pieces, sourcing original items for their collection and creating Vintage craft, Lynda and daughter Alys are inspired by yesterdays beautiful fabrics, design and quality.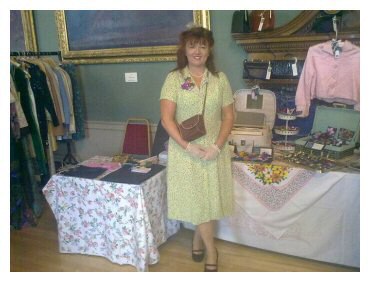 Lynda
---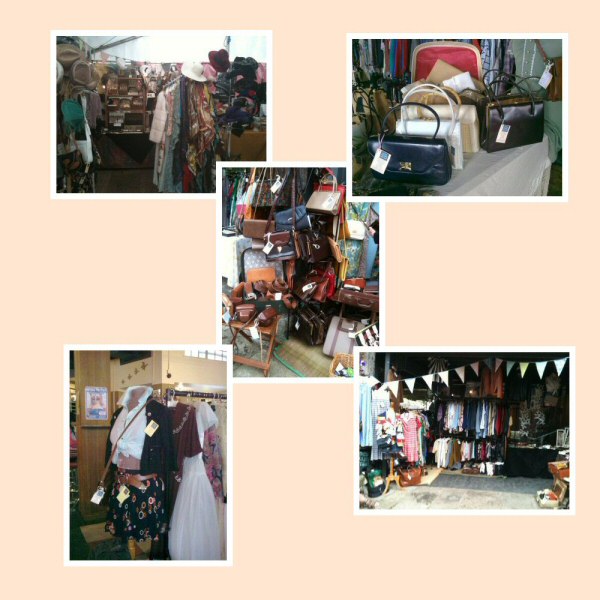 Digger: Can you please tell us a little bit about your background Lynda and about your and your passion for Vintage?

Lynda: My family had a tradition of being practical. My mother and my grandmother were knitters and dress makers and I followed their love of fabrics and started making clothes when I was young. I was very lucky to be trained at Wimbledon School of Art in Theatre Costume, and worked for The English National Opera in their production wardrobe in London. Here I got my hands on and really learned about beautiful fabrics, buttons, lace and design. I then went on to run The Redgrave Theatre wardrobe in Farnham Surrey before going freelance and having my family a son and daughter. I have always had a passion for owning Vintage items. Even in the late 1970's I would buy a little 1920's evening bag from a junk shop when my friends were buying bags from the High Street. I would be reworking an old pair of Levis and hunting around the London Markets for old Fur Coats and silky scarves and pieces of Victorian lace.

Digger: How did the Rock Follies business come about?
Lynda: Well, I had put all my energy into bringing up my children and aware that I was looking for a new project. I found myself in a Vintage Shop and I turned to my daughter Alys and said 'I could do this - we could do this'. I had loads of Vintage clothes and accessories that had been packed away for some time, so I went home and started to get things together. I put the word out and donations started to flood in with some fantastic 1950's pieces coming from my mum and her lovely friends. And so Rock Follies Vintage was born. I got onto The Internet and three weeks later we had our first stand at a Vintage Fair in the Old Custard Factory in Birmingham. We had a great day and realised we had something good to offer. I was well and truly hooked.

Digger: Can you tell us about some of the styles and options that are available?
Lynda: Vintage is very wearable because people can find their own style. If you go to the high street and brown is not 'in ' this year, you cannot get a brown skirt/jacket. You have to be dictated to by the fashion police who tell you that you can wear it any colour as long as it black, burgundy or what ever the seasons colours are. Early on, with Alys bringing a really fresh young eye, we styled the pieces that I had collected, and we realised that we could offer a really good selection of styles and sizes in a huge range of colours and fabrics. As long as we stuck with quality or quirky. So we love items made from cotton, leather, silk, wool, along with beautiful prints, quality knits and desirable collectable items along with the really unique, quirky stand-alone items.

Digger: What are the USPs of the Rock Follies business and why is Vintage such a good buy?
Lynda: Our collections look good on the rails, they also stand alone. We don't buy our stock wholesale, instead we source and hand pick individual items. We also have a range of re-work clothes these have proved very successful, especially to students, as they are great value and are individual edgy items. Like our re-work mini skirts and maxi dresses that are made from Vintage fabric or clothes and trimmed with Vintage Buttons.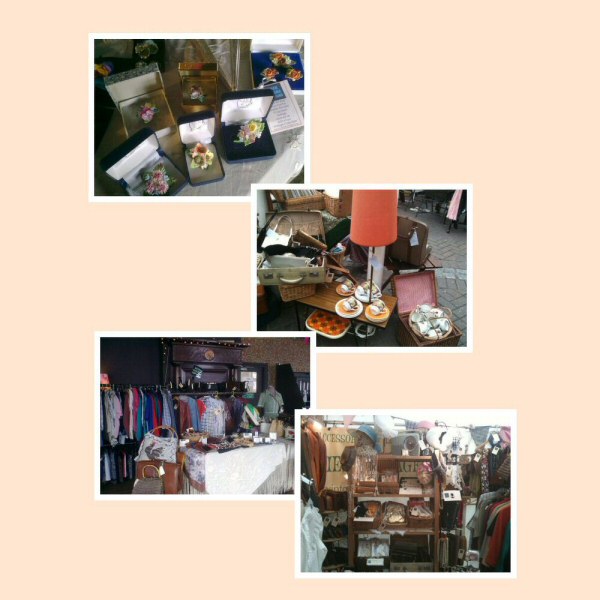 Digger: Who are your 'typical' customers Lynda and where are they coming from?
Lynda: We realised that a lot of our customers are students. They love the quality knitwear, the individual scarves, the faux fur coats. However we have a lot of the dedicated Vintage customer who love attending Vintage Themed Festivals, days out, even weddings, who are looking for the hat to complete the outfit or the whole ensemble. They come from all over the UK as we travel around and attend the Festivals and Vintage Fairs.

Digger: And what sorts of comments and feedback are you getting from them?
Lynda: We have had some fantastic feedback, we are often told "you have the most amazing stock and we love your jewellery". We often see our customers again and love it when they come and say hello. We get a lot of instant feedback on Facebook which is really good to see.

Digger: Why is retro and vintage such a big thing these days for so many people?
Lynda: I think its because it is individual and quality. Today, unless you have a lot of money to spend, many items on the high street are made cheaply and not to last. Whereas if you are careful you can pick up the most amazing quality garments for a bargain and they will last. Also, people can be who they want to be. If they want to wear a sticky out spotty dress they can if they go Vintage and have fun as well. Also, the whole atmosphere is what people buy into, they love the feel-good factor, the music, the personal shopping experience. We have some great chats with our customers and also lots of laughs.

Digger: What are the most enjoyable and rewarding aspects of what you do?
Lynda: We love to add to the collection with a real fantastic find. We also enjoy to network with the other traders on the circuit. However the best bit must be attending the Vintage Festivals like Twinwood and Goodwood, and meeting some of the friendliest and most genuine people. The icing on the cake is, of course, being able to supply just what they have been looking for.

Digger: Can you please tell us about your plans for developing the Rock Follies business in the future?

Lynda: Although we have not been going for very long we are already quiet established. We plan to attend lots of Vintage Fairs and Festivals. We also will be developing our website to start selling on line. We have a lot of ideas and projects that we will be introducing. So keep an eye on our Facebook page, follow us on Twitter and check out our events page on the website to keep updated and to find out just what our exciting plans are.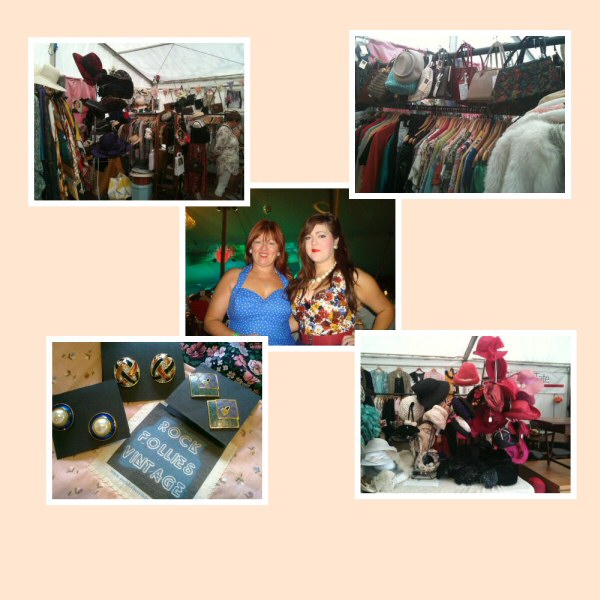 ---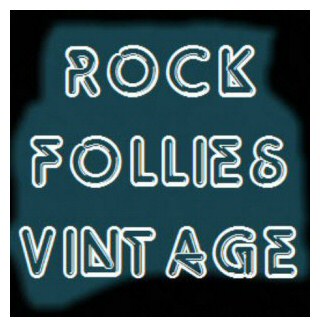 We are inspired by yesterdays beautiful fabrics, design and quality. Today, when new clothes are mass produced for pennies and sold for many pounds, it's great to find that individual affordable item that can make you feel a million dollars and nobody knows the price tag! If this is for you then go Vintage. You only have to pick up a beautiful pair of enamel earrings from the 1980's to appreciate the quality of the piece. To be truly individual you can have the scarf that nobody else has, the dress that makes you shine.

Here at Rockfollies Vintage we can offer you some unique pieces at affordable prices that will develop your individual style with such ease.

Rock Follies Vintage Facebook site