Burlesque Photography, Glamour Photography, Pin-up Photography, Boudoir Photography by Pat Bloomfield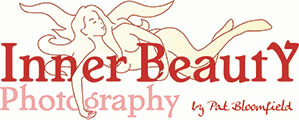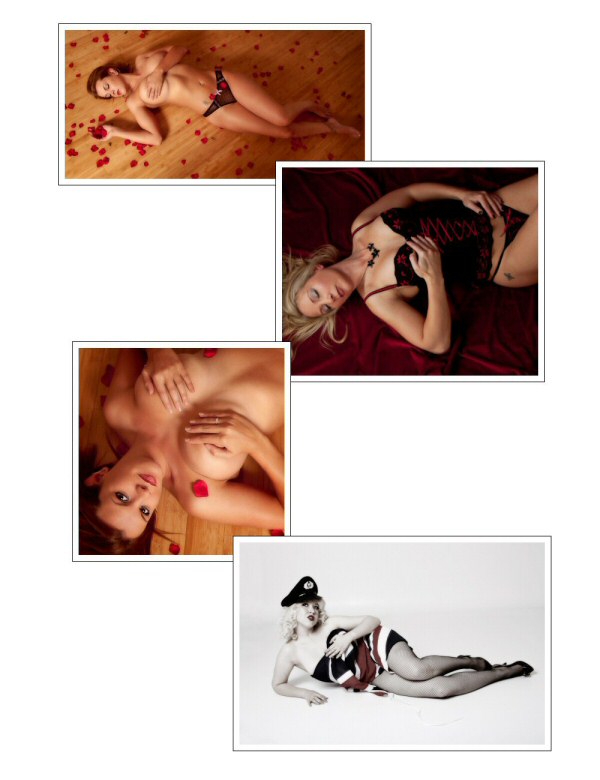 Here Digger talks to Pat Bloomfield, an East Anglian-based photographer specialising in glamour, pin-up, burlesque and boudoir photography.
Pat's 'focus' is on the customer being thrilled with the results of the photo shoot and on working towards making the photo session a truly comfortable, special and enjoyable event.

---
Digger: Can you please tell us a little bit about your background Pat?

Pat: I've always had an interest in photography from childhood but finally chose engineering as a career. I trained in electrical & electronic engineering, but later moved into IT and software engineering over time.

Apart from photography, I'm passionate about rock music and motorcycles. Motorcycling led me back into photography. In 2003 I decided to have a go at motorcycle racing after discovering how I could get involved via The Internet. However, I quickly learned that racing on a shoestring is a mugs game after two crashes - the second ending my racing season with two fractures of the collar bone.

Coincidentally, it must be fate, we had a little windfall and I treated myself to a new SLR camera. I got involved in a camera club at work and started photographing to take my mind off the fact I was unable to race.

My passion for photography returned and I decided to do photography instead and sold my racing motorcycle. It wasn't long before childhood dreams of earning a living from photography returned especially as I wasn't enjoying the day job and the future of IT was not looking bright.

I did a diploma in photography and started doing some freelance work covering motor sports as well as dabbling in glamour photography. It wasn't long before the IT industry started spiralling downwards with thousands of people loosing their jobs. I needed a plan to go self-employed quickly, so I entered the wedding photography market, believing it would be the bread and butter of a photography business.

Digger: How did the boudoir, burlesque and pin-up photography come about?

Pat: The wedding photography market is saturated and it wasn't really for me. I wanted to do something I'm passionate about. This led me to the idea of using the skills I'd learned doing glamour photography and creating more artistic images that ladies would love. Imke, my wife, is passionate about make-up, and I thought this would be something we could do together.

As luck would have it, Canadian boudoir photographer Mark Laurie was giving a talk in London on boudoir photography. After attending the course, I hired several models to build a portfolio and develop my skills in creating this sensuous style of photography.

Burlesque and pin-up add another dimension, being more dressy and over the top. These look fabulous with clothes and lingerie in vivid colours that accentuate the female figure.

Digger: Can you tell us about some of the options that are available?

Pat: Our sessions are personalised to the client. Clients come to the studio beforehand and see a range of photography from our portfolio to give ideas and inspiration. Together we plan their session, so on the day of their photography session everything is perfect.

Clients can be as bold or tame as they wish.

Pin-up photography is usually photographed against a white background using a few props to create interest and narrative.

Our Union flag is very popular and was inspired by American pin-ups with the stars & stripes flag. We've just bought a USA flag for a client whose husband is American.

We have a few military hats and US telephone, bar stool, umbrella and a horse whip that is very popular.

We don't provide clothing because of the shear range of clothing combined with sizings make it impractical. However, we can advise on a few places where clothing can be acquired.

We're keen to expand our range of props but this goes hand in hand with demand. And of course clients are very welcome to bring their own props along too.

Digger: I was stunned by the burlesque photoshoot you did with Anna which are my favourites on your web portfolio - I think they look genuinely retro and very sexy without being tacky. The sample boudoir and pin-up shots you have on your site are so much better, crisper, more authentic-looking and more fun than a lot of contrived and poorly executed 'retro-style' photoshoots I have seen. What sorts of techniques have you evolved and developed to produce shoots to this standard?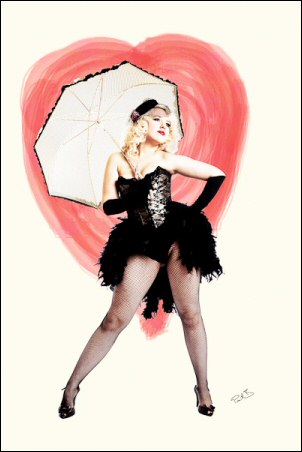 Pat: The retro style photograph of Anna was inspired by Zoe Mozert who painted movie magazine covers and posters. I photographed Anna against a white background where getting the lighting and pose right was the basis for the final image. In Photoshop I started by removing any blemishes* and smoothed her skin using a combination of techniques I learned from various sources. To create the highly saturated colours I used a professional Photoshop action - after much experimentation. Anna was then separated from the white background and I created a new one that was off white to look like aged paper. I painted the heart behind Anna on another layer using a paint brush that was set to the same colour as her lipstick. And finally on yet another layer, I wrote my name to be authentic with my original inspiration.

The pin-up images using the Union flag also have the blemishes* removed. The retro-style here is created by making the colours such as the blues and reds highly saturated but allowing the skin tones to go almost monochrome (black & white). This time a soft focus affect is applied to the whole image, except key features such as eyes and mouth, rather than purely focused on her skin.

* All blemishes are removed by hand. This is everything from spots to moles and scars. Signs of tiredness are reduced, such as blood shot eyes and darkness around the eyes. Some ageing lines are removed, whilst lines around the eyes are usually just reduced to retain a sense of realism. I want my photographs to look beautiful and believable rather than like plastic.

I believe it's because everything is carefully done by hand rather than using a single auto-everything application is what makes our images stand out in a crowd. Some studios use digital backgrounds but these can make the final photograph look cheap and not something you'd want to display in pride of place in your home.

Digger: Who are your 'typical' customers Pat?

Pat: We're pleased to receive ladies of all ages and backgrounds.

However as a generalisation I'd say; pinups is probably most popular with women from their mid-twenties to thirties. With the exception of brides-to-be, I'd say boudoir is most popular with women from early thirties to mid-forties.

Many ladies are successful in their careers as professionals or entrepreneurs, such as business owners, directors, GPs, teachers and we're especially popular with ladies in the hair and beauty industry. This means many clients' images are not used for promotion unless they're anonymous and most names used are not their real names. All images used are used with permission.

Being based in Ipswich, we're ideally situated to serve clients across all of East Anglia and London. With many military bases in this area, some clients have partners in the military, and wish to give them gifts and morale boosters. Imke had the brilliant idea to let them have wallet-sized photographs to send to their partners. We're now giving a complementary wallet sized photograph that can be sent to their partners. This means they don't have to risk their displays getting lost or broken. And their partners can carry their photograph with them always.

A few clients wish to use the experience as a confidence booster. This isn't only the experience but also discovering they really do look fabulous when they see their portraits.

Digger: If a lady (or their partners or friends or family) were considering such a photoshoot with you, what should they consider in the way of preparation (styles, changes of clothes, hair, make-up, favourite props, time) and what should they bring to the shoot, apart from themselves?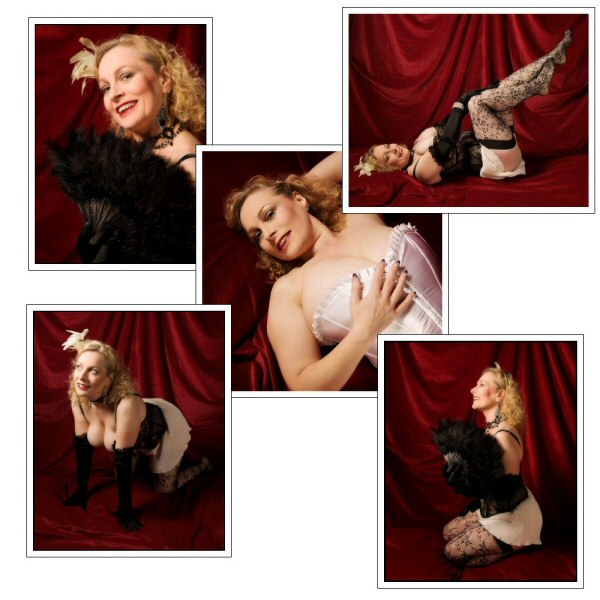 Pat: The first thing to do is contact us and come in for a chat. It's free. There's no obligation or hard sell.

You'll see what we do first-hand. And we'll plan everything with you from style of photography, studio sets, make-up and props. We have an information sheet giving guidance on preparing for the experience although this will be covered when we meet beforehand. Imke, my wife, does your make-up. We can now offer 'hair styling' but this is an optional extra and depends on availability of our hair stylist.

It's usually best for only the persons being photographed to come along. However, we empathise that some people want some moral support so we're happy for a friend to come along. There are strictly no spectators. Experience has shown us that spectators distract clients adversely affecting their photography.

Digger: Why is retro and vintage such a big thing these days for so many people?

Pat: Fashions always come round in cycles. But I think when it comes to pin-ups of the 40s and 50s the magic of Hollywood cinema is still captivating. Although sexuality is strongly portrayed and women becoming liberated, it was a time of discovery and great innocence. It's this combination that creates the winning formula.

Bettie Page was the perfect pin-up model being "Miss Pinup Girl of the World" in 1955. She always retained the fun and look of innocence in her photographs whether posing in swim wear, lingerie or nude. There is also a lot of mystique surrounding Bettie Page that holds a deep fascination to this day.

Digger: What are the most enjoyable and rewarding aspects of what you do?

Pat: One of the most enjoyable aspects is seeing the clients confidence grow during the photography experience. Most are a little nervous at first but their confidence grows quickly especially after seeing a few images on the back of the camera. We'll start off with some very simple poses that will look elegant and then expand on ideas at a pace and level she is comfortable with.

No two photography sessions are the same, which keeps it both interesting and challenging.

Without doubt the greatest reward is seeing my clients' delight when they collect their finished portrait displays. Creating imagery that delights our clients is at the heart of our philosophy. And that's why our number one guarantee is that our clients will be THRILLED with their photographs. If they aren't we'll take additional photographs free and do everything we possibly can to ensure they are thrilled. And in the unlikely event they're still not thrilled we'll refund their money in full. Although I should say we've never had to take additional photographs to date and constantly strive for the highest standards to ensure everyone is thrilled.

Digger: Can you please tell us about your plans for developing the business in the future?

Pat: I currently have some Photoshop and lighting training planned with a few industry leaders. The plan is to offer fantasy and mystical portraits. This knowledge will undoubtedly help me develop all my work further.

I've also got some materials that I intend to build a new background for pinup and boudoir/burlesque photography.

There are no plans for expansion now. We want to keep our service exclusive and personal, and give our clients the finest quality products available for their portrait displays.

Being a small dynamic business means we're able to remain flexible and quickly evolve to meet demands wherever that leads us.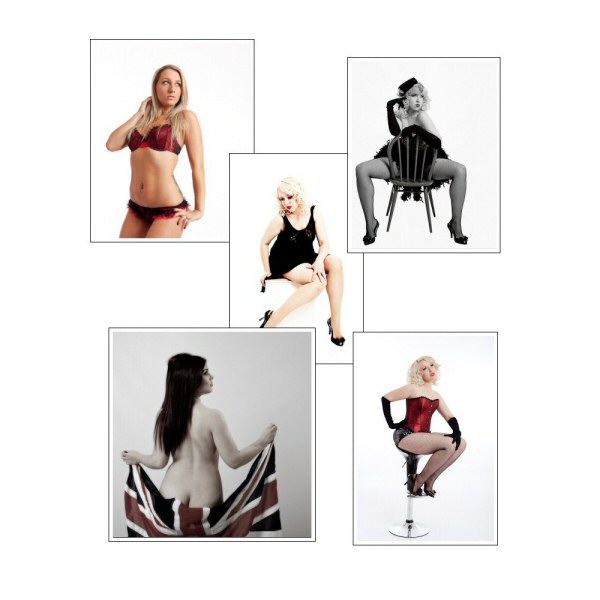 ---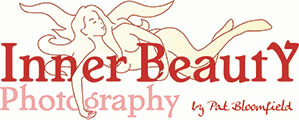 Burlesque Photography, Glamour Photography, Pin-up Photography, Boudoir Photography by Pat Bloomfield

Iím Pat your photographer. A qualified member of the Society of Portrait and Wedding Photographers. Accredited with award winning standard photography. Photographing women commercially since 2005. Trained with several world leading boudoir, glamour and wedding photographers. Youíll enjoy my wealth of knowledge and experience that goes into every image I create for you.
I believe itís my passion for creating truly beautiful images that my clients LOVE is why theyíll travel great distances to experience being in front of my camera.
I know how important your photographs are to you.
And thatís why I guarantee youíll be THRILLED (not just satisfied) with your photographs. If youíre not THRILLED Iíll do everything possible to make sure youíre thrilled, including taking additional photographs free. And if your still not thrilled, Iíll refund you in full. No questions and no hard feelings.
This is the Pat Bloomfield pledge to you.
Phone: 01473 858 485
Address: 5 The Mills
Playford Road
Rushmere St Andrew, Ipswich
Suffolk, IP4 5RL
Emails: sales@patb-photography.co.uk and sales@innerbeautyphotography.com
www: innerbeautyphotography.com
Please note that visits to PatB Photography Studios are strictly by appointment only.