Beautiful handcrafted vintage
headdresses and accessories.


Elegant, Chic, Unique
Here Digger Barnes talks to Jo Barnes (no relation) at Jo Barnes Vintage.
Jo created her very own bridal bouquet and headdress using her Grandmothers treasured jewels and that's how Jo Barnes began...

Her love of vintage and passion for the glitz and glamour of bygone eras has inspired Jo to create her beautiful collection of headdresses and accessories.
Jo is renowned worldwide for the outstanding customer service herself and her team provide at Jo Barnes she believes planning a wedding is a stressful task which is why Jo Barnes brides are offered the highest level of service with a friendly approach and personal touch so that you can have fun choosing and designing your bridal accessories.
---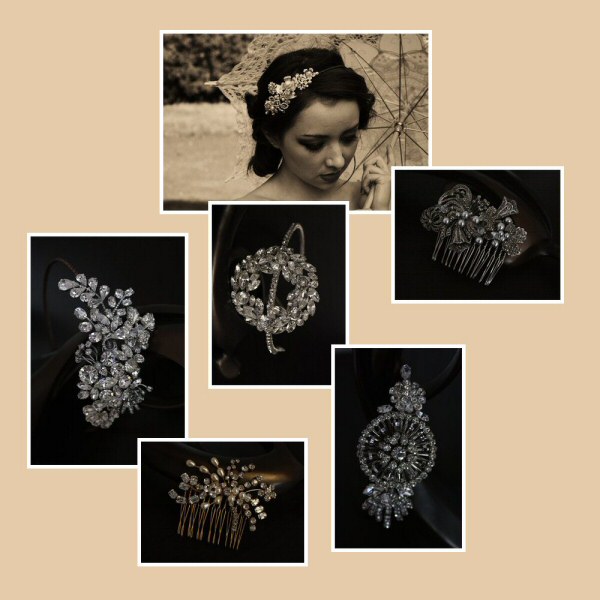 Digger: Can you please tell us a little bit about your background and the background to Jo Barnes Vintage?
Jo: Jo Barnes Vintage is my wonderful vintage headdress and accessory business, which I set up after creating my very own bouquet and headdress for our wedding in 2009 with my Nana's vintage jewellery. All items are hand crafted using the finest materials. It was my mission to create accessories for brides that they will be able to wear again and again and not just on their wedding day. You can choose from an original vintage "one off" piece if you are after something unique or a vintage inspired piece, which-ever you choose you will be sure to sparkle like a Hollywood starlet.
Digger: Jo Barnes Vintage provides spectacular-looking vintage jewellery, combs and headbands. What other products and services are you offering - for example, is there a sourcing/finding service?
Jo: Here at Jo Barnes we offer a bespoke service where we can design a beautiful "one off" accessory reflect the customers style and personality. The customer can include their own heirlooms or sentimental jewellery or they can leave that up to us to source for them.
Digger: What sort of feedback are you getting from clients and who are your 'typical' customers?
Jo: The feedback we get from our brides is outstanding, we strive on offering the best customer service and have a really good reputation for this.
Here are some testimonials...
Jo. OMG (we have this funny saying here, which I'm sure you know.) Grace is so beautiful. Thank You soo much!!!! It is amazing. I can't wait to show it to my mom.. Thanks Thanks Thanks. for the nice packaging as well!!! I can't wait !!!Thank you again for helping me.. being so great on email and describing everything so perfectly!!! I will show you pictures.
Thanks again Nicole Labbato (USA)
Hi Jo I received Rita today and she really is beautiful - your workmanship is superb! Plus, your service has been first rate and it's been a pleasure chatting to you over emails! I'm truly thrilled. Thank you, thank you, thank you!! Joanna xx
Thank you so much, love the headdress . Would recommend you to anyone. Your customer service is also excellent. Thank you ,Michelle. (Peggy bride)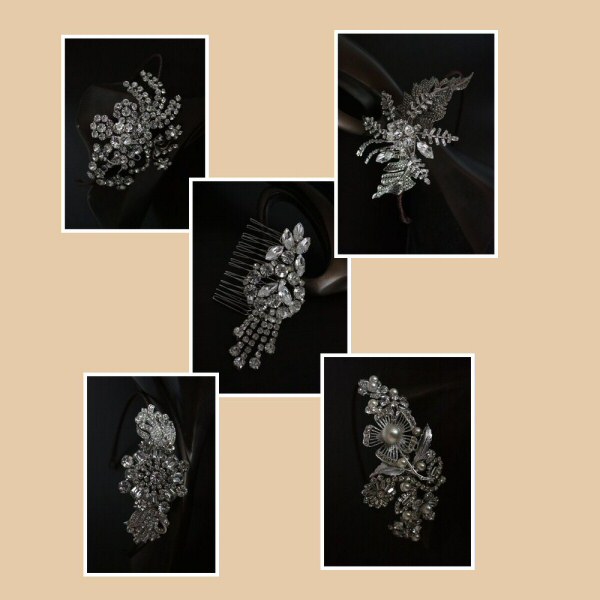 Digger: Which items tend to be the most popular, which are the best investments and which items are the best value for money?
Jo: Of course all of our headdresses are good value for money :-) they are a little more expensive than some but all items are beautifully hand crafted here in our UK studio using only the finest materials so each piece is unique and can be kept as a family heirloom. Our favourite pieces are Grace and Gracie, brides love these designs.

Digger: What are the things you most enjoy about what you do and what are your other retro and vintage passions?
Jo: No day is the same, that's what I love about it. I get to meet and talk to lovely brides to be and I get to design and create pretty sparkly things, what more can a girl want!!! I absolutely love what I do. I have a passion for anything vintage but I especially love vintage clothes and handbags I own heaps of these..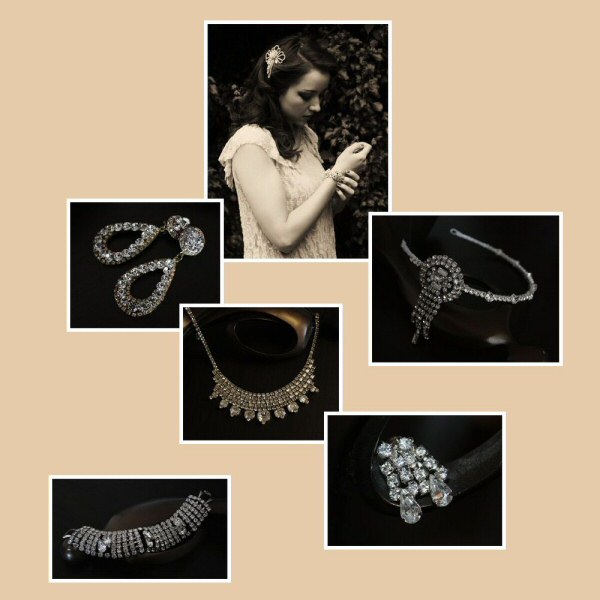 Digger: Why is retro and vintage perennially popular and seemingly even more so these days?
Jo: I think people of today like to have individuality and they can express this through wearing vintage as they know it is a "one off" and it is a piece of history. Vintage clothing is often of good quality for the price you are paying as pieces were made to last unlike some of the clothes you can buy on the high street these days.
Digger: Vintage is environmentally sound, most often unique and affordably-priced. Are people recognising these benefits in the current climate?
Jo: Yes definitely I think with the economy as it is it means people can add a little bit of quirkiness and style at a reasonable price. There are a lot of brides out there now wearing vintage engagement rings as these are very unique and a lot less expensive than a new diamond ring.
Digger: Where do you see the future developing for Jo Barnes Vintage?
Jo: We now have stockists in Hong Kong and Australia and have other countries in the pipeline so in the future we are looking to expand further and hope to have a lot more international stockists, our main aim is to hit the US shores. We will continue to develop our collection of headdresses and bring our brides new and exciting designs.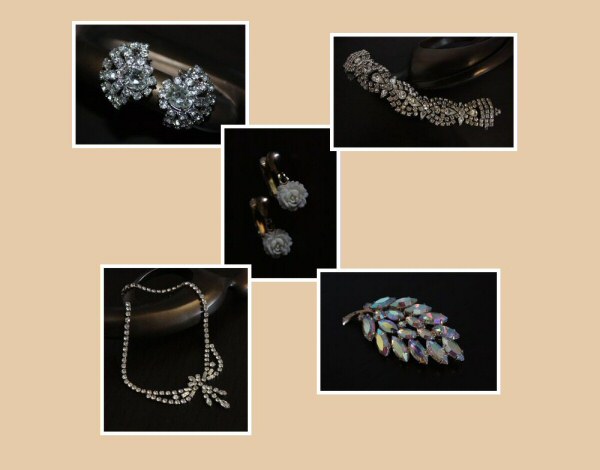 ---

Elegant, Chic, Unique
Vintage Headdresses . Vintage Inspired Headbands . Vintage Inspired Combs . Vintage Jewellery . Vintage Bouquets

Jo created her very own bridal bouquet and headdress using her Grandmothers treasured jewels and that's how Jo Barnes began...

Her love of vintage and passion for the glitz and glamour of bygone eras has inspired Jo to create her beautiful collection of headdresses and accessories.

Jo is renowned worldwide for the outstanding customer service herself and her team provide at Jo Barnes she believes planning a wedding is a stressful task which is why Jo Barnes brides are offered the highest level of service with a friendly approach and personal touch so that you can have fun choosing and designing your bridal accessories.

E. jo@jobarnesvintage.com
T. 07958166723
www: Jo Barnes Vintage