The Fabulous Shadows -
UK & Europe's Number 1
Shadows Tribute Show Band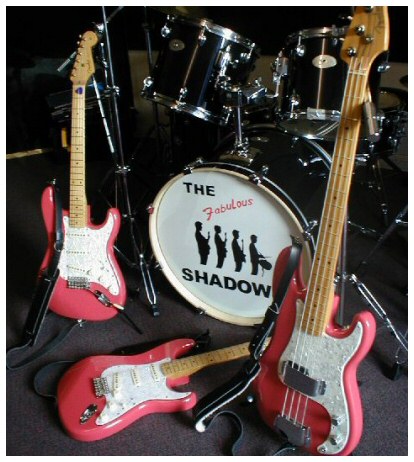 Here Digger talks to the founder of The Fabulous Shadows Ritchy Rich about their tribute to the masters of rock and roll instrumentals. The Fabulous Shadows are taking venues by storm around the UK - don't take our word for it, look at some of their testimonials below.
Digger: Please tell us a little about your background and about the other band members in The Fabulous Shadows.
Ritchy: In the autumn of 2008 I was diagnosed with Multiple Sclerosis, Glaucoma and Arthritis so I sat down and wrote a theatre script for a two-hour musical tribute to The Shadows. By June 2009 I had put together The Fabulous Shadows and my passion for the instrumental music had turned to an obsession. They started rehearsing. The first public outing was in October at The Blacksmith's Arms in Billingshurst, West Sussex. It was in the 65-seater restaurant with a three-course dinner and a 45-minute spot by the band now named The Fabulous Shadows. This was to raise awareness and money for The Alzheimer's Society and sold-out within a week, raising over £1000.00 I chose The Alzheimer's Society as a very close family member was diagnosed with dementia in 2004 and this had a real impact on me.
Digger: What are the best things about being in The Fabulous Shadows?
Ritchy: 2010 saw The Fabulous Shadows hit the UK theatres and in March they were invited to celebrate the first ever Cliff Richard convention at Broxbourne where Cliff went to school. Amongst the guests were The Shadows' former bass players Brian Licorice Locking and Alan Jones, together with the worlds number one Cliff look and sound alike Jimmie Jemain, winner of "Stars In Their Eyes". July 3rd - the band was given an invite to Cliff Richard's 70th birthday at The Dorchester Hotel in London for a five-course dinner and a very late evening. Amongst the guests were Radio 1 DJ Mike Reid, Cliff's manager of 40 years Bill Latham, Jimmie Jemain and Gloria Hunniford to name a few.
In September Ritchy meets up with Jet Harris who he had previously met in 1974. They had a good chat and Jet was set to play with the band on 1st October on the Isle of Wight. Jet was taken ill through his cancer and did not play. Ritchy saw Jet for the last time three weeks before Jet passed away in the following March. 2011 sees The Fabulous Shadows booked up solid for the year and Cliff sends them an invite to his 71st birthday at the newly refurbished Savoy Hotel in London. Unfortunately the band are playing Exmouth Pavilion so cannot go.
These are a few of the great things about being in The Fabulous Shadows and there are eight of us. In a six month period we have done more than most musicians do in a life time.
Digger: How important is authenticity of the look and sound to you?
Ritchy: Authenticity is what makes it work, determination, drive and energy to be the best you possibly can, paying attention to the finest detail from winkle pickers to Mary Quant go-go dresses and slim Jim ties. It is what the fashion was in the sixties, the equipment, amplifiers and guitars are all authentic we even have some very rare expensive 1960's Gibson acoustic guitars. You must get the look and sound as it was.
Digger: And how hard is it to reproduce the sounds of The Shadows?
Ritchy: This is a really hard question as The Shadows sound is not as easy reproduce as you think. I use the real thing - a 1959 Baby Binson Echorec and a very rare Meazzi Echomatic One - the re-badged Jennings version. Both were used by Hank Marvin in the 1960's, amongst other various units fitted with Charlie Hall's Echo's From The Past which are the next best thing to the originals. Given all of this, vintage guitars, units and amplifiers, we are still relying on the sound technicians in the theatres to get the sound right on the night. Its all about giving a live performance.
Digger: What are you up to next year?
Ritchy: 2012 - The Fabulous Shadows & The Golden Greats Tour is fully booked out in 'theatreland'. 2013 is very exciting - the world's number one Cliff Richard look and sound alike, winner of Stars In Their Eyes, Mr Jimmy Jemain ( www.jimmyjemain.co.uk) is going on The Young Ones Tour with... The Fabulous Shadows...Tributes do not get any better than this so keep watching for theatre dates.
Can I just say a big thank you to the band members for making it all happen and helping to support The Alzheimer's Society. And thanks very much for the interview Digger - Retrosellers is the place to be.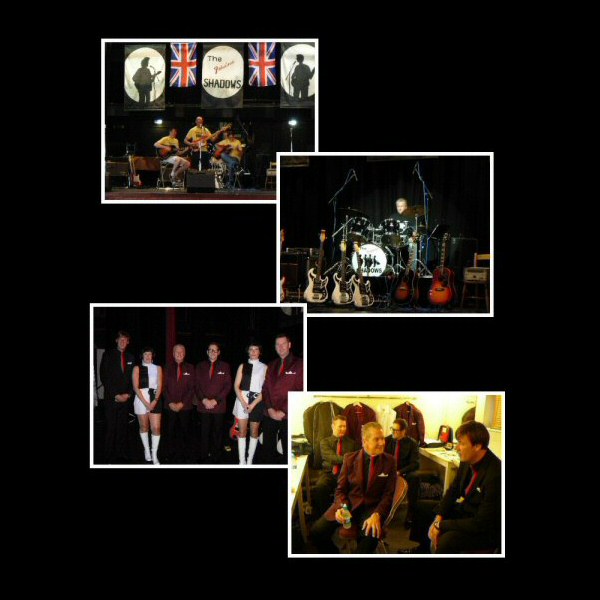 Photo 1. Sound check Worthing Pavilion Saturday Sept 3rd
Photo 2. Paul sound check two rare acoustic guitars 1961 Gibson hummingbird 1962 Gibson J45
very rare echo unit on the chair a 1958 Meazzi Echomatic 1 re-badged Jennings version
Photo 3. Ade Cruse Bass guitar, Bev go-go dancer, PP.Phillips drums,
Ritchy Rich lead guitar, Areta go-go dancer, Andy de Cruse Rhythm guitar & Vocals
Go-go dancers are called The Fabulous Shadowlettes (Mary Quant Skirts)
Photo 4. Two mins to curtain call
Digger talks to the rest of the members of the band...
Digger: Please tell us a little about your background and about the other band members in The Fabulous Shadows.
Brian: I performed alongside many sixties star bands actually in the sixties and backed cabaret in London night clubs. Also, I been involved with many bands. I played at the Cavern, Brum Cavern, The Marquee and also many London top night clubs. I have been recorded by the Pirate ship Radio London in the sixties, when supporting Goldie & the Gingerbreads at the Marquee.
Ade: I started playing guitar around 1977 aged 15. Despite being in the middle of the Punk Rock era it was the sounds of the late 1950s and early 1960s which I was trying to re-create. For me, a proper "Rock n' Roll" sound was the Holy Grail. I didn't like chords so initially played lead guitar. By 1980 I was playing more of a heavy rock style and the lead guitar work was getting just too hard, so like many before me I switched to bass guitar and instantly felt at home. I played in several bands in the 1980s, often with my brother Andy (rhythm guitar with the TFS). By that time we were thrusting young men with energy and attitude and we were asked to perform a session for Capitol Radio which was later broadcast. I played some larger venues like the 100 club as well a smaller pub gigs. By the mid 1990s family commitments took priority; I got rid of my Fender Bass amp (much to my regret now!) but couldn't quite get rid of my faithful bass guitar…….
Andy: I started playing from about age 10 and wrote my first song as a homage to the late Roy Orbison, based on 'Pretty Woman'. I have always been heavily influenced by the great Rock n Roll stars, and used to love listening to my parents' old albums from the 50's & 60's by Elvis, The Beatles and, of course The Shadows. My brother Ade (who now jointly plays bass for TFS) and I learned many of The Shadows' hits and one of our first public performances was at a hotel in Jersey, while we were on holiday at the age of 13 & 15 respectively. We played Apache to a receptive audience of about 150 people, much to the delight of our parents.
Steve: In brief my musical background goes back to studying for my music degree, then working alongside many pro outfits from large dance bands, Jazz trios to cruise ship work, in fact my last cruise ships were with the now famous Jane Macdonald. I do still play jazz at Ronnie Scotts and The Marquee.
Digger: Can you tell us about your passion for the music of The Shadows?
Brian: I was brought up with The Shadows' music right from when The Shads started & of course Cliff. I have seen The Shadows live many times, & the passion The Shads have for their music.
Ade: The music of The Shadows was where it all started. I worked out Apache note by note from my Dad's "Greatist Hits" LP as well as Kon Tiki and Guitar Tango. The Shadows were undoubtedly one of my single biggest influences.
Andy: I guess I grew up with The Shadows, and their early material is what I cut my teeth on
when I first picked up the guitar. The first band I put together at the age of 10 years old was with some school mates and my brother Ade, and was aptly named 'The Silhouettes', as a deliberate nod in the direction of The Shadows. It was always about 'that sound' of Hank's exotic and sometimes eerily twangy start, which is so distinctive even to this day.
Steve: The Shadows music is where it all began, as it did for many famous guitarists, Dave Gilmore, Clapton and Brian May to name a few, it inspired many a young pop star and musician as it did for me and their music still does today.
Digger: What are the best things about being in The Fabulous Shadows?
Brian: Great guys to perform with. All have the team spirit required to hold a band together. I find the band when performing has a relaxed style and is fun to be on stage with. And above all, the dedication and organization skills Ritchy gives to the band, with the main goal being the support to The Alzheimer's society.
Ade: Truthfully, being involved in TFS is brilliant! When the stresses of work are getting me down I can thump out Man of Mystery or Wonderful Land and somehow it all melts away. Leaning a set of songs has been a challenge, but it's been great and has given me a real sense of achievement. Playing with the band has also reminded me how important playing the music and being part of a band is to me.
Andy: 'Girls, girls, girls!' (If only!) No, but seriously, it's a great sense of camaraderie with the other guys and I just love being able to re-create those great sounds, playing these great songs and thanks to Ritchy's hard work playing at some fantastic theatres around the country. Our audiences really enjoy being 'teleported' on a journey back in time with us and its all helping to support The Alzheimer's Society.
Steve: The best things about being in The Fabulous Shadows is getting to play great bass lines by the legend Jet Harris, apart from playing fantastic theatres from a bygone era and I am with other fabulous musicians all having fun and enjoying the music…especially Ritchy he just keeps the energy going and you never know what's coming next., he is the one who put the show on the road and keeps us all in line.
Digger: How important is authenticity of the look and sound to you?
Brian: Critically important as the band is set in the early sixties style, and this is what the audience expect to see and hear, as they are re-living their youth, and hopefully brings back many happy memories.
Ade: Authenticity is REALLY important to me. I recently watched another Shadows tribute band and was disappointed that the bass player had a modern P bass, it wasn't even in Fiesta red! But worse then that, it just sounded wrong! For me, it has to be the original Shadows line up with Jet Harris on bass; he was full of swagger and attitude. It was proper British rock n' roll at its best. That's why I'm delighted that we only play the earlier stuff, up to 1966.
Andy: There are now a growing number of contemporary bands like 'The White Stripes' for example, who understand that authentic valve amps and vintage guitars create such an authoritative sound, which cannot really be achieved with modern digital equipment. The Shadows were the first UK band to popularise the Fender Stratocaster and so it is essential to use original gear, not just for the sound but also for 'the look'. However, as we are primarily a show band, we have customised the Start scratch plates with 'pearloid' ones, instead of the original plain white ones. Our Vox AC30 amps are just great and have such clarity of sound and power, which is why so many major players, like Brian May and Dave Grohl use them today.
Steve: Very important to look and sound the part if you are going to take your audience back to that era.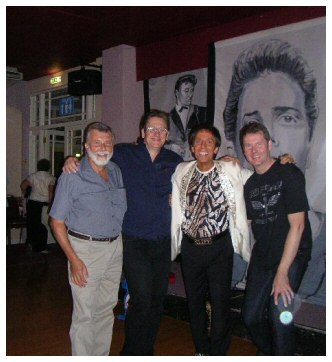 Drummer Brian "Beamo" Stuart, Ritchy Rich, Jimmy Jemain Andy de Cruse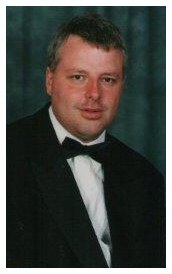 Steve Cooper main bass guitarist with The Fabulous Shadows
Digger: And how hard is it to reproduce the sounds of The Shadows?
Brian: For the drummer it can be difficult to try to reproduce the right drum sound, a bit easier for the guitars as their sound is electronic, and so long as you can still obtain the old style amps etc then the sound can be achieved. For the drummer the sixties sound was very open and not dampened like modern music. The drummers then were still from the Jazz & Big Band era, and very technical. This is why all The Shads' drummers can be hard to emulate. The Fabulous Shadows supply an old Premier Royal kit which lends itself to the sixties sound, and I use my old vintage Premier 200 snare which, when tuned high, can still produce the sound required. But miking up, if you are not careful, will kill the natural sound, as modern engineers still want to go for the dampened flat sound.
Ade: We've got good gear, so it comes quite naturally and you can't help playing in the style that the sound dictates. When you hear that authentic sound it is a real thrill. Using a vintage P bass means that you even have to hold the instrument the way they did in the 60's because the pick-up cover obstructs if you play a modern style.
Andy: As the rhythm guitarist in the band I get off quite lightly in terms of reproducing the sounds used by Bruce Welch. However, the key to his sound, in my opinion, is not so much the equipment he used, but his phenomenal strumming technique and the way he attacks those strings with such articulation and precision. It's that percussive quality that works so well with snare drum, and the total energy of the band that most inspires me in my playing with The Fabulous Shadows.
Steve: Extremely difficult unless you have the right gear and that does cost a fortune and is now rare. As for technique that takes a lot of blood sweat and tears and does not come easily, you really have to work hard and be dedicated and put in a lot of practice hours to producing the sound as it was.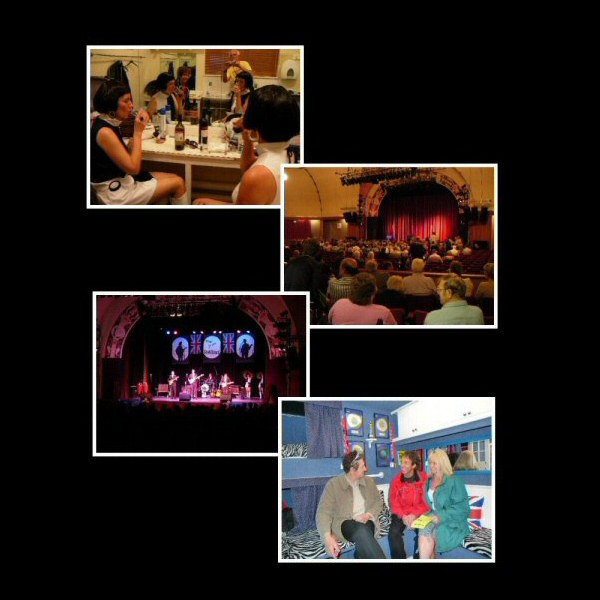 Photo 1. Worthing Pavilion Saturday 3rd September 2011
Photo 2. Theatre audience coming in
Photo 3. Full house...opening with Apache band dressed as The Shadows would have appeared in
Maroon blazers, slim Jim ties, winkle pickers...great night out superb show.
Photo 4. Here is one of us in our tour truck
Ritchy, Jimmie & Linda
Some reviews from a recent gig at Bournemouth Pier:

What a great nights entertainment the people of Bournemouth missed,
The Fabulous Shadows put on a very fun and exciting tribute show of classic 1960's instrumental hits from The Shadows, I must say they were exceptional and impressive.
It was a trip back in time for me, I am an old pro guitarist and did a summer season on the pier in the sixties...fond memories of fantastic music.
We met the band after the show and they have promised to come back next year, so I for one will be back cheering them on and supporting them and The Alzheimer's Society
Thanks go to THE FABULOUS SHADOWS for a great night out... it was Amazing .



The best show my wife and myself have seen in a long time.
The Fabulous Shadows are well worth seeing, what a fantastic nights entertainment,
Superb guitar playing, a brilliant band and good value for the money.
Certainly took me back to the sixties and we will see them again for sure.
What an absolute corker of a night and well done to The Fabulous Shadows for putting on a great evening of music and go-go dancing.
They played a five star solid top performance to a much appreciating audience.
Great Show, Great Night, Great Performance and Sound
Go and see them we did and will be back to see them again soon.
WELL DONE TO THE FABULOUS SHADOWS



When I last saw The Shadows I was as a screaming young girl in the 1960s in The Club Fiesta night club in Stockton-on Tees near Middlesbrough.
Well here I am in Bournemouth on a coach trip and I have spent the pension money on the best show I have seen in a long time...was it worth it?
Without a Shadow of a doubt The Fabulous Shadows are the nearest thing to The Shadows I have ever seen, they put on a real good show and it was suppose to finish at 10.00pm but it went on until 10.15pm and three encores, then I met them all in the foyer of the pier, they are so polite and well dressed. They signed a poster for me and took my photograph with them, they gave me back my youth and I love them.
I have already booked up a trip to Worthing to see them again.
real value for money and a fantastic good show, can not wait until Worthing
You must go and see them they are brilliant.


As a retired couple on a mini break in Bournemouth and purely by accident having a stroll along the pier we saw The Fabulous Shadows were raising money for The Alzheimer's Society...so we thought we would go to the show.
I must say we were very impressed, my wife is a retired music teacher and the sounds of The Shadows was spot on to my old records, what a brilliant band and the lead guitar was superb, the whole thing took us back to our youth and my wife and I came out of the theatre felling like teenagers again...we will be going back for more of The Fabulous Shadows.... they are fab.

We must say that having been brought up in this era it is very hard to imagine that anyone could come close to the originals. Boy what a treat we had.
This band puts on a real show great sounds and interesting facts. My wife and I were taken back to our youthful days with the sounds and styles of the 60's. The dancers perform in their mini dresses and knee high boots. Its great to see people enjoy what they are doing and doing it so brilliantly. Value for money as they played several encores something we all appreciated as we did not want the night to end. Thank you for a fabulous night out we will definitely see them again.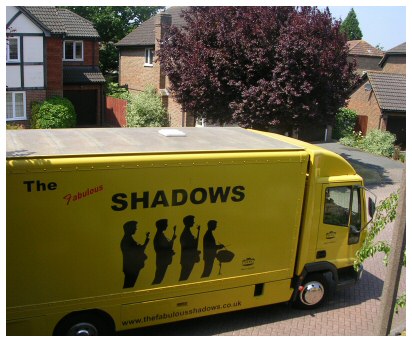 ---
The Fabulous Shadows - UK & Europe's
Number 1 Shadows Tribute Show Band
From winkle pickers to Go-Go girls, let the amazing UK & Europe's Number 1 Tribute Show Band 'The Fabulous Shadows' take you back to a place of love, music & dancing. Yes it's the swinging sixties, with the best instrumental band ever to hit the stage, for one more night!

This superb Two hour show features all The Shadows classic hit instrumentals from the 1960s, Apache, Wonderful Land, Kon Tiki and many more, all recaptured with authentic Vox Amplification and Fender Stratocaster guitars. Take a nostalgic trip back to the sixties, re-living The Shadows.

The Golden Greats Tour .... a tribute not to be missed!
Email: thefabulousshadows@yahoo.co.uk