Scalextric is a British brand that transcends the passing decades and generations. At once a toy, but also taken seriously by grown-up enthusiasts, Scalextric has steered a path through fashions, fads and technological developments since its inception in the late 1950s.
Here Digger talks to Paul Chandler, who is in charge of the Scalextric brand at brand owners Hornby, about the history of this slot-car icon, about the passionate following it has and about its current developments.
---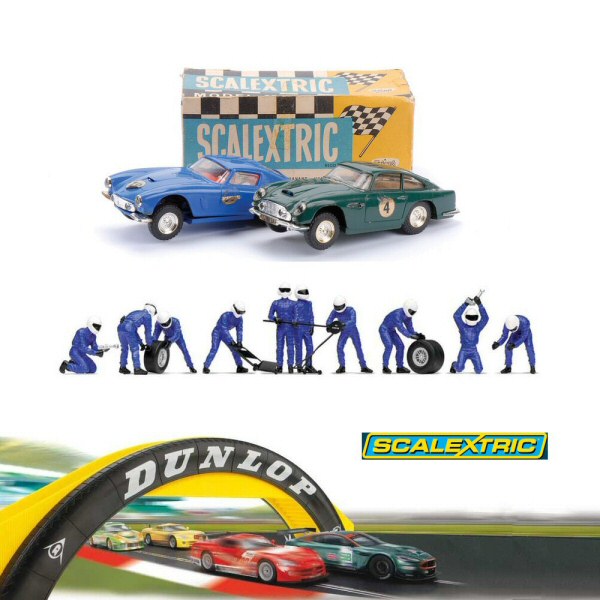 Digger: Please tell us a bit about your background.
Paul: Having completed a Business Studies & Marketing degree, I was recruited onto a Graduate Development Scheme for a blue chip energy supplier in East Anglia to establish their online presence. I moved onto work for a full service marketing agency and worked on accounts from various industries and covered all disciplines of Marketing. Several years down the line I was lucky enough to join Hornby Hobbies Ltd and haven't looked back since!

Digger: Please tell us briefly about the history of Scalextric from its birth in the late 50s.
Paul: The Scalextric brand was established in 1957. Borne from the 'Scalex' brand of Minimodels Ltd (a clockwork powered race car system), inventor Fred Francis had the insight to incorporate an electric motor into the cars ('Scalex' plus the 'tric' from electric). Scalextric has had various owners through the years, but is now very much a major part of Hornby Hobbies Ltd.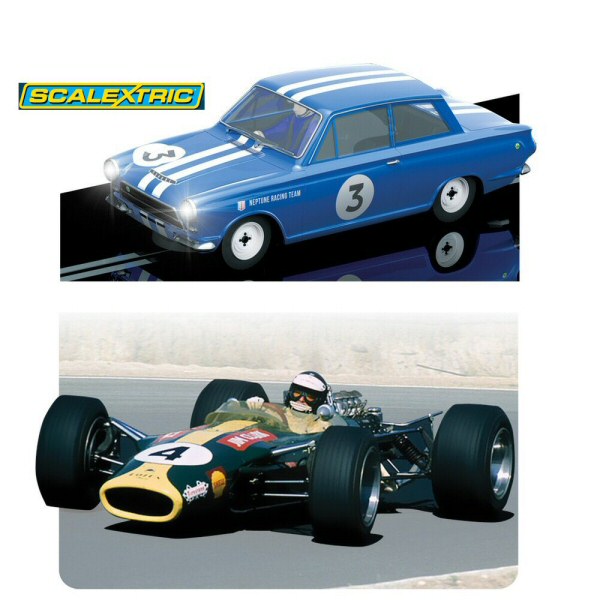 Digger: Scalextric is an iconic brand which is reinforced by its association with James Bond and more recently James May. How important is heritage to the brand?
Paul: Heritage drives the generation cycle that is unique to all of the brands owned by Hornby (Airfix plastic kits, Hornby model railways and Corgi die cast). The father and grandfather encouragement is key to the cycle continuing, which is why Scalextric must always strive to deliver product that meets the demands of children and discerning adult collectors alike.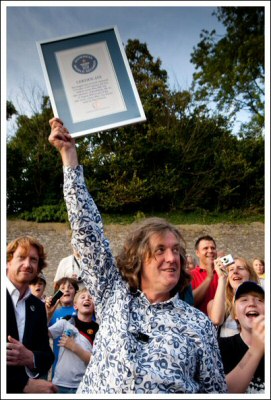 Mission Accomplished - James May and Scalextric secure a new World Record!
On 16th August 2009, Scalextric set a new world record by recreating the famous Brooklands banked circuit entirely out of Scalextric, near Weybridge in Surrey. The incredible stunt was recreated with Scalextric for the BBC television show James May's Toy Stories.
Brooklands opened in 1907 and was the world's first purpose-built motorsport venue. It hosted its last race in 1939 and now plays host to Brooklands Museum. James May and 300 volunteers used approx 20,000 separate sections of track to recreate the 2.953 miles circuit. Scalextric shattered the current record for a slot car track which was set in Berlin on October 2007 by 2,189.82 metres. Once the mammoth challenge was completed, two Scalextric model cars, a maroon Aston Martin DBS and a silver Mercedes-Benz
SLR McLaren roared around the newly created track.




Digger: Most boys of a certain age like me had a love affair with Scalextric as youths. Can you actually see this translated into dads and granddads encouraging their sons and grandsons to love Scalextric today?
Paul: This relationship is vital to Scalextric. One of the many unique features of Scalextric is its offer of social play. Many of today's competing products, such as video games, are regarded more as a solitary activity. So, Scalextric encourages social interaction. Scalextric also enables racers to understand cause-and-effect correlations and its effect on performance. Track building requires a little problem solving and mathematics. Ensuring true track connections requires some knowledge of science and how electricity flows. Those who wish to decorate their layouts will need some creativity and artistic skill. The benefits are significant and varied.

Digger: How strong is the Scalextric Club and what sorts of events can people attend to meet like-minded others?
Paul: The Scalextric Club is an international Club, whereby members subscribe for 12-months and receive an exclusive Club car, plus a 20-page quarterly magazine. Club members receive periodic discounts and benefits and are always the first to know about all of our events. We will be offering more Club-specific events in the near future. To join, visit www.scalextric.com/club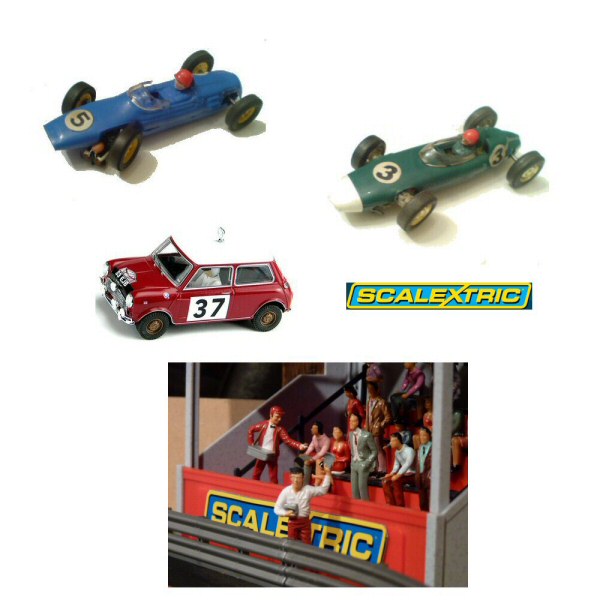 Digger: How much has the technology changed over the years and what have been key developments and products?
Paul: The advent of Digital technology has enabled us to maintain the core brand values of Scalextric racing, while adding a new dimension to slot car racing. Staying true to the original concept, launched in 1957, is important Hornby, however we are always looking to improve every aspect of every product we offer. Maintaining and building a system-based range ensures product progression and allows consumers to buy into the brand at any level.

Digger: What are the best things about what you're doing?
Paul: Scalextric will have an incredible 2012. More news to follow!

Digger: What sort of comments and feedback are you getting from clients today?
Paul: The demand for Scalextric worldwide is stronger than ever. Scalextric has a depth of range which appeals to the most discerning enthusiast, but also to a new generation of consumers who are now engaging with the brand at a very early age; which is very encouraging. Therefore, today's children will grow up with Scalextric (as their parents did) and pass on to their children and grandchildren.

Digger: What developments and plans are there for Scalextric for the future?
Paul: Watch this space!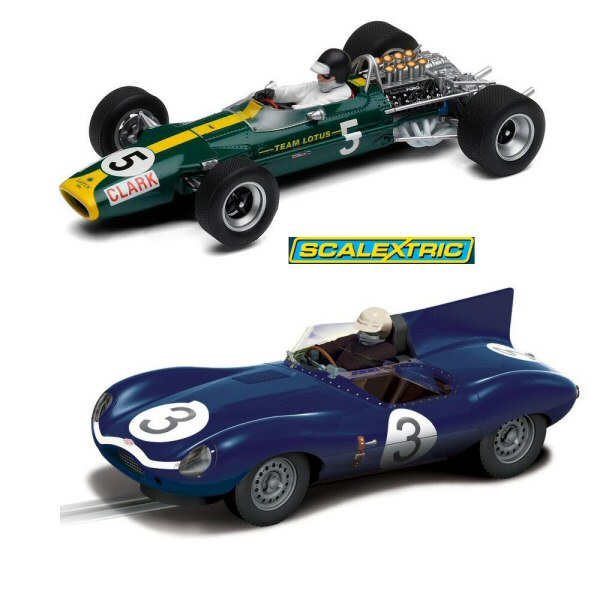 ---

More information can be found
at the Scalextric website: