BeatlesFest - Moville, Co. Donegal, Ireland
Digger caught up with Gerry McLaughlin, who runs the only annual Beatles festival to take place in Ireland. A mixture of Beatles tribute acts and covers bands, special guests and other Beatles-related festivities, the BeatlesFest event takes place at Moville in the beautiful countryside of Donegal.
The BeatlesFest is quickly growing in reputation and stature as a major Beatles event, as can be witnessed by the calibre of acts and guests it attracts. The combination of great location, terrific atmosphere and hospitality and Beatles music is proving a winner.
---
Digger: Please tell us a bit about your background and the background to the BeatlesFest.

Gerry: I've been a Beatles Fan since She Loves You forced itself into my consciousness and demanded to be heard. In 2007 I started a DylanFest in Moville, Donegal, where I live. As that was successful I thought we would go for a BeatlesFest too. I Googled 'Beatles Festival Ireland' to get help and advice from anyone who had run one before and discovered that there weren't any – and that I would have to do it on my own. However, it turned out great and we had Henry McCullough of Wings over to play at the first one. We've been running it every year since and this year was the biggest yet when we had bands from Merseyside and Glasgow over to play.

Digger: How and why did the festival choose the Moville venue?

Gerry: I chose Moville in County Donegal because I live there. It is also a great location for a themed festival. It is one of those scenic towns where the houses are all painted different colours and it is situated in the countryside on a salmon fishing sea lough. It has the great advantage that all the pubs are either on the main square or on one of the roads leading off the square which means that Beatles fans can go and sample all the acts before deciding where they will stay for the night.

Digger: This is the biggest Beatles event in Ireland. How have you seen it develop since you first started and how big is the passion for The Beatles there?

Gerry: This was the fifth year of the festival and it has grown every year. The BeatlesFest takes over the whole town for four days every summer. There's music in the pubs during the day. And also at the White Wall in scenic Bath Green overlooking Lough Foyle where families bring picnics and listen to Beatles music. In the evenings, there is music in the streets and main square and then it's off to the pubs which have late licences till 2:30am to hear the different Beatles acts.

Digger: In 2012, the event coincides with the Clipper Race. What are your plans to take advantage of that?

Gerry: In 2012 the Round-the-Word Clipper race, which started in July 2011, will reach Derry which is just up Lough Foyle from Moville. The end of the third last leg and start of the second last leg on July 8th will actually take place 3 miles away from Moville In Greencastle. So we have lots of events planned for it as 150,000 spectators are expected for it and 250 spectator yachts. Whether we put the entire Beatles festival on that weekend or the weekend before when the yachts are arriving or we just have samples of our BeatlesFest hasn't been decided yet. But is an excellent opportunity to showcase Moville and the surrounding area and the events it puts on.

Digger: Why do you think retro and sixties music is so enduringly popular?

Gerry: All forms of art have their golden eras. You can think of the Impressionist Painters and the Lakeland Poets. They tend to come in clusters as they inspire each other. The sixties was the golden era for popular music when The Beatles, Dylan, The Rolling Stones etc. influenced each other and inspired each other to greater heights. The music endures to this day and is still very popular with younger people. Most acts that play the pubs in Moville throughout the year play Beatles songs and most of them will play Dylan too.

Digger: From how far do bands and visitors come to the event?

Gerry: This year we had two acts from Merseyside and two from Glasgow for BeatlesFest on the Lough 2011. We had The Cavernites, who regularly play the Cavern, over from Merseyside. We also had Neil Tudor, a Paul McCartney look-alike and soundalike who has acted as a double for Paul McCartney in pop videos and was hired by him one time to play at a party for his keyboard player. Paul couldn't attend himself but he told him later on the set of one of his pop videos that quite a few people that he knew thought it was really him and admonished him for blanking them that night.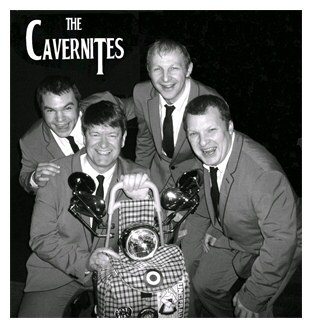 The Cavernites


We also had two bands from Glasgow, firstly Candlestick Park who have played at the Liverpool Beatles festival and also the biggest Beatles festival in the world, Abbey Road on the River in Kentucky and Washington DC. Whereas The Cavernites played mainly early Beatles stuff, Candlestick Park played mainly the later songs so it worked pretty well. We also had an up-and-coming band of 15-year-olds over from Glasgow, called The Modests, who have played all the main venues there. The best night was in the Bar-a-Cuda when the Cavernites opened followed by Candlestick Park and then The Modests came back from another gig to do an impromptu gig in the Bar-a-Cuda afterwards.

We had a great stroke of luck last year when Beatles Road manager Tony Bramwell got in touch with us and asked if we wanted him to come along. Tony's made a lot of friends in Moville and came back again both for this year's BeatlesFest and this year's DylanFest. Tony gave talks about the Beatles, answered questions and showed some of his films from the Beatles days. He loves his Guinness and likes nothing more than to sit outside Rosatos chatting to Beatles fans and sipping his pint. Last year he got a text from Paul McCartney while sitting there telling him that they were 'both in the papers' and telling him to buy the Daily Mail where he had been quoted. Tony texted him back later with a picture of a pint of Guinness and the Toucan symbol. Paul texted him back calling him a lucky so-and-so.

Tony was not only the Beatles Road manager but Brian Epstein's talent scout, discovering James Taylor and putting on Jimi Hendrix's first ever major gig at the Saville Theatre in Piccadilly which Brian owned. He was also head of Apple films and has an award from MTV for being a pioneer in pop videos. Later on he was head of Polydor Records with the Bee Gees, The Jam, Roxy Music and Slade in his stable and discovered Eva Cassidy. He is looking forward to meeting old friends and mingling at the 2012 BeatlesFest on the Lough.

As regards visitors we get them from all over the world.

Digger: What can people typically expect at the BeatlesFest in terms of events, bands and experiences?

Gerry: It's an event for all the family as it is both indoor and outdoor and is multi-venue. Moville's a great little town and excellently situated. The people are very friendly and welcoming and lots of people who come here for the first time for a BeatlesFest or DylanFest come back again at other times of the year. Of course we have some visitors who come back to the BeatlesFest every year and it's almost like an annual reunion meeting all those regulars again. If you enjoy the craic there's great fun in the pubs especially at night. One of the venues is Rosatos, which won the Sunday World's Irish Pub of the Year 2010 – and the judges weren't even there during the BeatlesFest.

Digger: Is accommodation available for people coming from further afield?

Gerry: There is plenty of accommodation available in hotels, B&B, self catering, hostel and camping. It can be found here - http://www.craicon.com/moville/1/where-to-stay.shtml There's plenty of other things to do as well such as kayaking, golf, pitch and putt, horse riding etc.

Digger: What are your plans for the future of the BeatlesFest Gerry?

Gerry: We want it to grow and grow getting bigger and better acts every year. There are two opportunities to really grow it quickly in the next two years. Firstly there is the Clipper race next year . And then the following year L/Derry, which is just 18 miles up the Lough will be the UK City of Culture 2013 and is expected to attract lots of different events and more than 2 million extra visitors. Many of those will be Beatles fans and the organisers of the Derry City of Culture have asked if we can have a joint BeatlesFest with them that year, perhaps even with Paul McCartney as the centrepiece of it. Now that would be something.
---
More information on the event
can be found at the Craicon website: