Home Sweet Homestyle

Here Digger talks to Jan Brown about this flourishing web-based vintage and nostalgia business with a keen eye on 40s and 50s authenticity and on doing its bit for the environment to boot!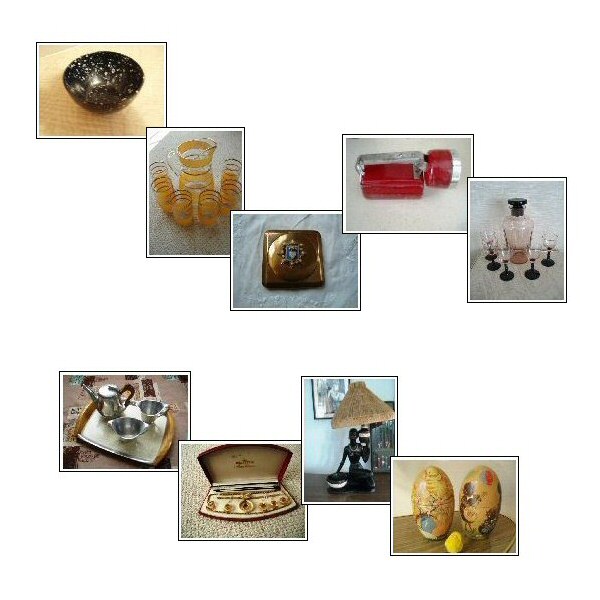 ---
Digger: Can you please tell us about your background and the background to Home Sweet Homestyle?
Jan: Our interest started in the 90s. We were into the 50s Rock n Roll and 40s Swing Dance Scene; going to themed events and dance weekenders. We were buying vintage clothing and homewares for ourselves, including bigger items such as our 1957 Wurlitzer jukebox and 1956 Pontiac! We soon found that we were being asked to collect for friends and then their friends – so it seemed like a natural progression to start up in business.
Digger: And what about your personal passions for Vintage and Retro?
Jan: We like it all! From the fun vibrancy of 50s homewares, to kitsch Cocktail Bars and all the wonderful glassware and bar accessories; to the solid reliable utilitarian functionality of the 40s - items that were made to last. Vintage clothing is a big thing for us as we like to dress up for our stall and to live the part at events! We don't really do retro, preferring the real thing if possible.
Digger: Can you please tell us more about the variety of products you are offering?
Jan: The website carries a range of products from Furniture and Lighting through to Toys and Games, Linen, Ceramics, Glassware and lots more besides! Kitchenalia, for instance, could be anything from a teapot to cutlery, a mincer, a cruet set, placemats and so on. Homewares were extensive in their range because mealtimes, for example, were a ceremony. Cooking was something you took time over and people wanted the right tools for the job. It was not unusual for a good kitchen implement to have been passed down in a family.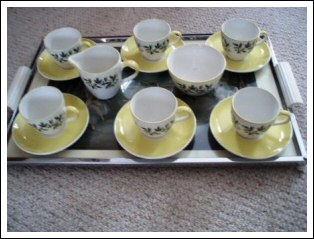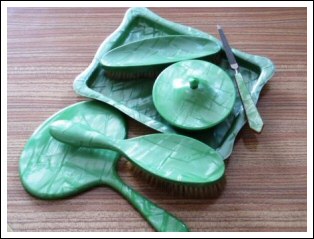 Digger: What does The Internet mean to your business, where are your customers coming from and who are your 'typical' customers?
Jan: The Internet is our shop window to display our products to the world. Our customers come from as far away as Japan, Norway, Hawaii, USA, Germany, France, Portugal, Australia and Ireland.
We have no typical customers; someone may be looking to replace something they have lost or broken; or they might see something that triggers a childhood memory. Of course, there are as well the specific collectors of ceramics etc. or indeed just individuals who want to give an eclectic look to their home.
Digger: What sort of comments and feedback do you get from customers?
Jan: Feedback has always been very positive, mainly because the product and service meets and exceeds their expectations! We get sent photos of Customers using their purchase like a chap in Japan using his 'warmware' teapot. And just recently we sold a 50's coronation bracelet to a lady who had lost hers and was in tears of joy at having found a replacement. Its great to know we are doing a good job and we always encourage feedback.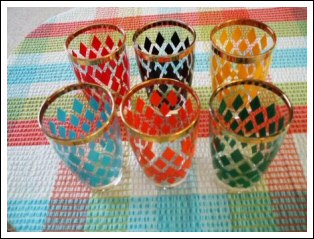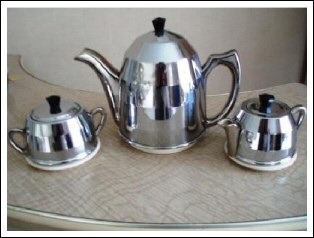 Digger: What would you say are the ethos and the 'USP' for Home Sweet Homestyle?
Jan: We believe strongly in recycling and by supplying vintage and original homewares we believe we are doing the world a favour. We must realise that it is not a good thing to live in a throwaway society. It is important to consider a purchase and then cherish and use it! I guess our USPs would be the diversity, quality and originality of our products; plus we also provide a 'vintageseek' service where we will actively hunt down something if at all possible!
Digger: How hard is it to source authentic and original items?
Jan: It is very difficult to find authentic and original pieces in good condition. We travel up and down the country, visiting auctions and following up on leads. We sometimes go to boot sales and charity shops for a browse to find the odd piece. However, with the recent vogue on TV of programmes like Flog It- etc. everyone is a trader on eBay. This has pushed the prices up and it certainly makes it difficult to source quality wares to supply at a reasonable price to the customer whilst still making a business for us.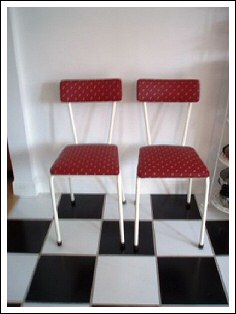 Digger: What are the most enjoyable aspects of what you do?
Jan: The absolutely most enjoyable aspect is the customer satisfaction - it gives us a warm glow!
To know someone has given a new life to a vintage product is a real thrill. We like to see a range of products on our website so that our shop has more choice for the customer. The real essence is that we use and love these products too.
Digger: Why is Retro and Vintage such a big thing for so many people these days?
Jan: We believe that when there is a recession people always look back to the good old days! So there is always an element of nostalgia in relation to vintage product. There is style, uniqueness and the knowledge that you have something probably very few people have. This gives the customers home and lifestyle differentiation - they are not the same as everyone else. This is not the high street stuff anyone can buy, where every shop sells the same stuff in every town – what's unique in that?
People are realising that the good old days had a lot to offer and maybe we threw the baby out with the bathwater! They yearn for a return to an environment of happier days.
Digger: What plans do you have for the future for Home Sweet Homestyle?
Jan: Our plans are to become more well known. We are not great I.T. people so we have a natural antipathy to sitting in front of a computer all day, preferring to be off out hunting for goodies! However no-one will know of our 'delectables' if we don't tell them about us! On a separate note, we would like to do more events, because it is so nice to meet customers face to face and share their enthusiasm for Vintage!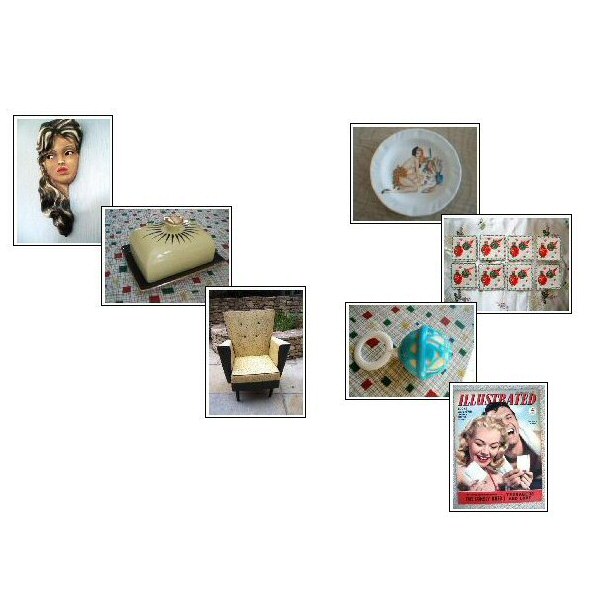 ---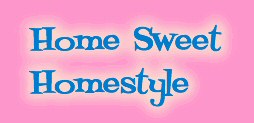 Collectables and Delectables from the 1940s and 1950s
For all those people who share our appreciation of the design and appeal of mid-20th century Furniture, Homewares and Associated Items.
Home Sweet Homestyle specializes in Vintage Homeware and Collectables.
We just love the nostalgia of finding bygone treasures to add to our collection and style our home. We find vintage items that will bring back fond memories and make us feel good, whilst providing a unique and individual look to any decor.
Whether you are a collector, enthusiast or seeking to decorate your home in an eclectic mix of past and present eras, come and visit our store and browse through the gorgeous 'delectables' on show.
We are the ultimate in recycling! All Vintage items displayed in our shop are illustrated with photographs and a full description. We love vintage homewares.

Jan Brown
Home Sweet Homestyle

Tel: 01323-504345
Email: enquiries@homesweethomestyle.co.uk