Digger: Hello Michael, it's David at Retrosellers.



Michael: Hi David.


Digger: Please tell us a little bit about the background to the Airstream and Airstream Europe.



Michael: We launched the first European Airstream in 2005 with a fully-designed Airstream suitable for European cars, campsites and roads.


Digger: What are the differences between the American and European versions?

Michael: They're very different because we're narrower, we're lighter, all European components, German Oberon braking system and we've got 240 volt electrics and Swedish central heating system. It's very different technically from any US model. So we basically buy the US shells and everything else is European-sourced.



Digger: Why do you think Vintage, Nostalgia and Retro are so enduringly popular?


Michael: Airstreams are quite timeless, honestly. You could say they're retro but modern at the same time. Other people think they're like spaceships and they're so modern. The design has been the same since 1931 and nothing's changed and it never will.





Digger: That word timeless is a bit over-used but it's appropriate in this case isn't it?



Michael: It's eighty years old. But if you go onto our website and look at the interiors you'll see that they're even more of a wow than the outside. So we are very contemporary.



Digger: Can you please give us an idea of the variety of products and options you have available?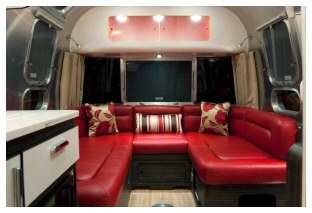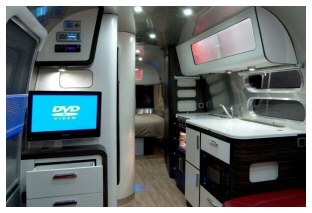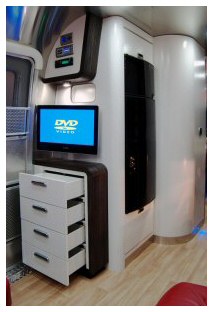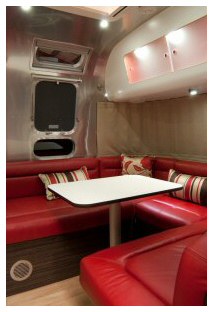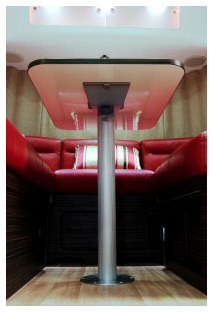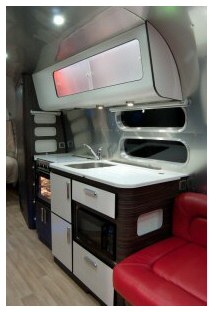 Airstream International 684 series 2 interior

Michael: You can have solar panels, air conditioning, satellite TV, leather upgrades, electric motor movers on the wheels – there's a whole list of options and we actually put the prices on our website.



Digger: The European model is very different from the US equivalent – would you say superior?

Michael: I'd like to think so – we use German-made furniture so everything is very European and the quality is very high-end.

Digger: The Airstream is a classic look. What sorts of people and businesses are opting for an Airstream?

Michael: People who tend to be engineers, architects, designers, photographers – of that ilk, you know? And who tend to love that whole retro look and the build quality and want longevity. They don't date, they don't deteriorate and they don't devalue.



Digger: You can't ask for more than that can you?



Michael: No and that's why people buy them. We are twice the price of a standard white box caravan but in ten years' time they'll still be worth the money that you paid.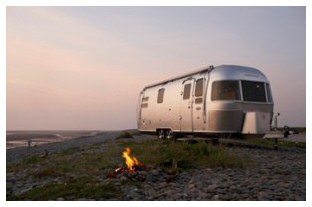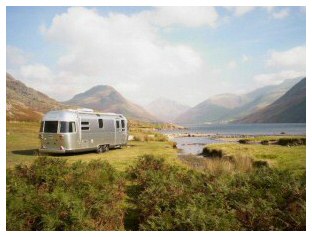 And some outside shots of the
Airstream International 684 series 2

Digger: What sort of feedback and comments are you getting from clients?



Michael: Pretty huge. Another website to look at is ukairstreamers.org and that's a forum for our owners – it's not an owner's club but it is a forum open for new European Airstreams and vintage ones as well. The Airstream community is really growing now.



Digger: I've seen Airstreams used at corporate events, as diners and even recording studios. Can you please give us an idea of the diversity of applications Airstreams can be put to?



Michael: They tend to be mainly used by our customers for what they call the 'Grand Tour' of Europe. For serious touring and the majority of our owners buy them to escape and to follow their dream along the coastline or discovering Europe in some real luxury and comfort.



Digger: And what a way to go! I still want to do exactly that through the States. Maybe one day.

..



Michael: I'd almost like to do a 'Shairstream' – an exchanged where you get a family from California who take your car and Airstream over here and you take their car and Airstream over there. I just have to find an insurance company who are amenable to that.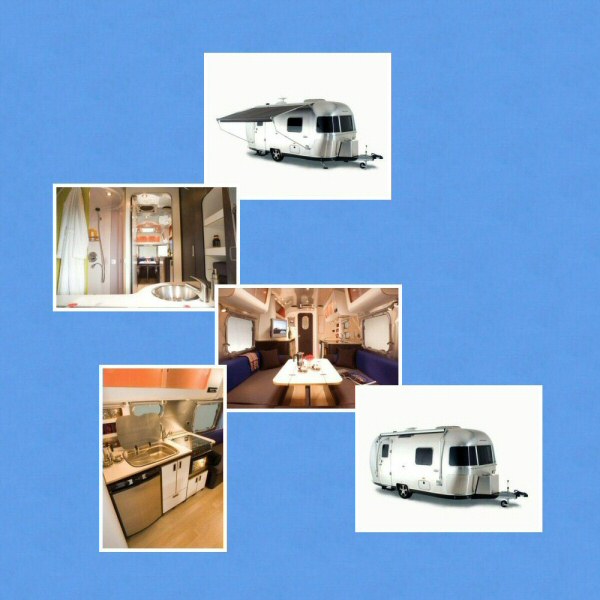 Airstream International 532

Digger: What are the best and most rewarding things about what you do?



Michael: I was on a convoy of Airstream caravans – forty-five of us ended-up on a wonderful campsite in Venlo a few weeks ago and to see forty-five like-minded people was great.



Digger: Do these people tend to be purists and keep to the original look?



Michael: Yes, the exterior shell is a bit sacrosanct but they individualise their interiors.



Digger: Like in The Beatles film Help! where they all go into four separate terraced houses and the neighbours think they haven't changed – Dandy Nicholls says "Fame hasn't gone to their heads." But from the inside they're all living in one expansive modern room.



Michael: (Laughs) Yes, the interiors of our Airstreams are quite stunning. They're retro but modern at the same time – very contemporary.



Digger: There's the two extremes – the heritage side and the contemporary side.



Michael: There's three different types actually David. There's vintage which tend to be forty or fifty years old and they do their thing on their own as vintage old-timers. Some people just buy them as a little office or a Wendy house. Then there's the American huge ones, which people tend to use from racetrack to racetrack and they're buying the original spec ones which are really massive. And then there's the European standard, which is what we deal with – new European models. There's well over 250 Airstreams now in the UK and a growing community who get together twice a year in the UK.



Digger: What plans have you got for developing the brand?



Michael: There's a new range of models. We're working on a family model with three bunks to attract more families – a lot of people have got two or three kids and they want to go Airstreaming.

Digger: How easy or hard is it to reconcile the vintage look and feel of an Airstream with people's expectations for gadgets and 'home comforts'?



Michael: The vintage Airstreams don't have the modern comforts and gadgets and you really need to like polishing because the new ones don't need polishing as such.

Digger: That's quite a plus.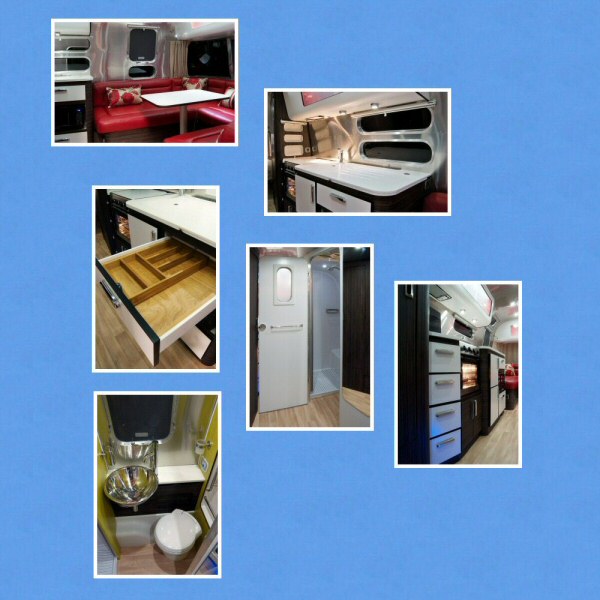 The Airstream International 684 series 2 interior
Michael: We've got a clear coat on them so they don't need hand polishing more than two or three times a year. And the vintage ones are extremely heavy.
Digger: What are the weights on these Michael?
Michael: Ours range from 1,150 kilos to 2,200 kilos.
Digger: Normal towing is all that's required.
Michael: Absolutely.
Digger: How often are you Airstreaming yourself Michael?
Michael: I've just come back from a fair myself and two of us stayed in two Airstreams so we tend to use them as we do shows and we live in them as well.
Digger: And a good way to avoid hotels.
Michael: Yes, who needs a hotel when you've got an Airstream?
Digger: I saw one at the NEC caravan show a couple of years ago - there was a celebrity promoting them.
Michael: Yes, David Soul was there.
Digger: They really do attract the crowds, don't they? They're fantastic, beautiful, timeless things. Well thanks Michael for telling us about your European take on an American classic.
Michael: Thanks David. Bye.