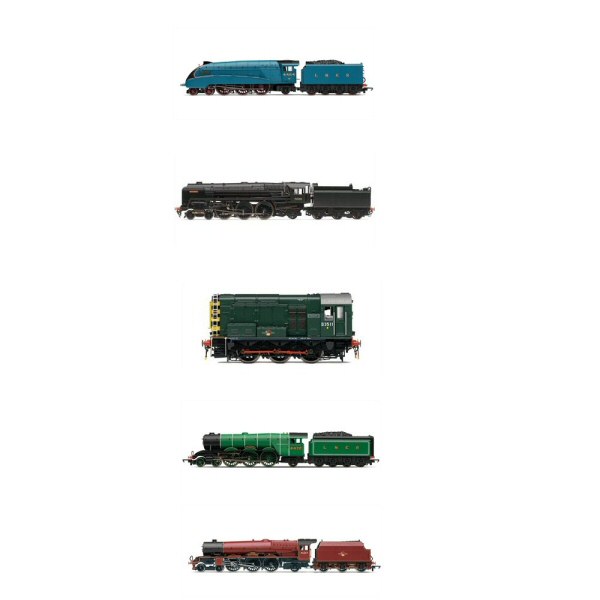 About Hornby

Hornby is a household name and is famous as the UK brand leader in the model railway hobby. The company's founder was Frank Hornby (1863 - 1936) who applied for a patent in 1901 to protect an invention he called 'Improvements in Toy or Educational Devices for Children and Young People'. Nobody then could have imagined how this product would influence the model railway hobby that we know today.
The Beginning of Hornby
Frank Hornby was granted his patent and soon put the invention into production under the name 'Mechanics Made Easy'. This led to the establishment of Meccano Ltd in 1907. Such was the success of the Company, Frank Hornby had to regularly move his factory to new and larger premises. Meccano was to become one of the classic toys of all time.
Meccano Production
Meccano production continued during the First World War and Hornby took the opportunity to introduce toy trains in 1920. Hornby Trains were powered by a high quality clockwork motor, made of metal pressings held together by Meccano nuts and bolts, and '0' gauge in size. Hornby Trains were an instant success and the company was quick to introduce more engines and accessories. In 1925 the first Hornby electric train was produced, operating from a mains supply of 100-250 volts. By 1929, Hornby had evolved a much safer system and electric models worked from a six volt DC source.

Hornby Dublo and Tri-ang Hornby
In 1938, Hornby Dublo ('00') was launched. This was approximately half the size of the '0' gauge system. The new locomotives had cast metal bodies rather than pressed metal, and the buildings were made of wood. Both clockwork and electric sets were available before the Second World War, although these were limited to Sir Nigel Gresley, an LNER A4 Class Pacific, and an LNER Class N2 tank locomotive in the liveries of the 'big four' companies of the time (GWR, LMS, LNER and SR). Production stopped during the Second World War (1939 - 1945) but Hornby Dublo soon reappeared once the war was over, although without a clockwork range.
By the late 1950s, it was clear that Hornby Dublo was losing ground to its competitors and changed from a three-rail system to the established two-rail track system in 1959. Hornby came under increasing pressure from rival company Tri-ang Railways, who had developed plastic bodied trains and carried out its manufacturing at a purpose-built factory in Margate, Kent. Hornby Dublo and Tri-ang Railways rivalled each other during the early 1950s and following the acquisition in 1964 of Meccano Ltd was taken over by Lines Bros (the parent company of Rovex Scale Models Ltd, manufactures of Tri-ang Railways), in 1965 and became Tri-ang Hornby.
Production of Hornby Dublo ceased in 1964 and some of the tooling was purchased by G&R Wrenn Ltd (another subsidiary of Lines Bros.) to launch Tri-ang Wrenn in 1967.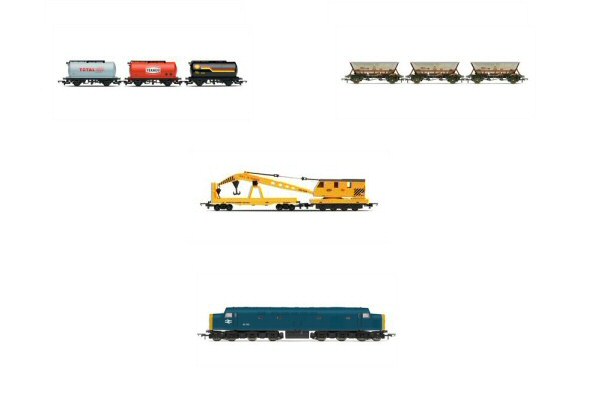 The Tri-ang Hornby period is best remembered by many for the change to British Rail blue liveries on diesel locomotives, the introduction of pre-Nationalisation liveries for steam locomotives and the launch of Battle Space and Battle Zone. Some of the locomotives produced during this time included the E3000, Hymek, Class 37, M7, Hall Class, Coronation Class, Flying Scotsman and Evening Star.
The Tri-ang Group was disbanded and sold in 1971 and the model railway system which had in 1972 been known as Tri-ang Hornby was renamed Hornby Railways in January. Even though the name changed, production continued at the Margate factory. The specification of a large part of the range was also upgraded to make it more attractive to adult enthusiasts and improvements were carried out to provide finer scale wheels, wire handrails on locomotives, better paint finish on plastic bodies and high definition printing of logos.

From Hornby Railways to Hornby Group Plc
There was a steady flow of new locomotives during the 1970s including the A4, 'Footballer', King, Patriot and Duchess Classes. New diesels included the High Speed Train (HST) which became a popular model instantly. At the same time a new range of regional and BR Mk3 coaches were introduced, which would serve the system for many years.

Other products included a 3 1/2" gauge steam powered model of Stephenson's Rocket, Zero 1 (the forerunner to DCC) and a model of the ill-fated tilting Advanced Passenger Train (APT).

In 1980 the company, now known as Hornby Hobbies Ltd, became an independent company and on 29 October 1986 was floated on the Unlisted Securities Market, becoming a public company.

Changes taking place on British Railways and privatisation of the railways at this time brought several new eye catching liveries that were eagerly modelled by Hornby. The demand for these liveries and higher standards of modelling led to a number of models being retooled. New products also included a Thomas the Tank Engine and Friends range, based on the television series.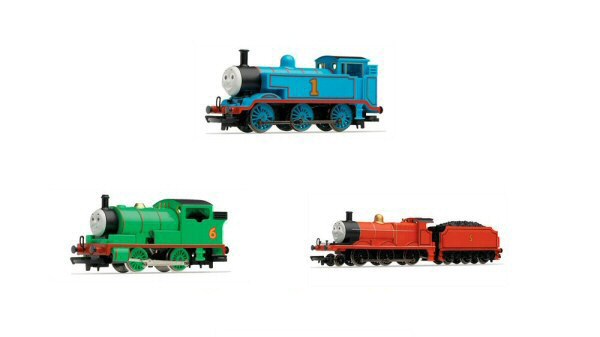 The Thomas series was launched in 1985 at the same time as other new models were added to the Hornby range, including BR's electric Class 90 and 91 locomotives and Mk4 InterCity coaches.

Today, more privatised companies using the railway system have brought a further choice of new and diverse liveries to model. All Hornby manufacturing was moved to China in 1995 and the first totally new 'Far East' model was a Rebuilt Merchant Navy Class locomotive, which was to become a benchmark of quality for future locomotives and rolling stock. Hornby launched the first commercially produced '00' gauge live steam locomotive in September 2003, paving the way for another product line to the Company's already expanding range, consisting of more than 650 current items.
Now simply called "Hornby", the company justifiably retains the position it has held for more than 50 years as Britain's leading model railway manufacturer.
Hornby - Making Models Real