Digger talked to Mike Ritson at It's a Mod Thing. Mike simply loves everything Mod and believes it was the coolest youth subculture movement to ever emerge. It certainly stands the test of time and It's A Mod Thing offer everything a self-respecting Mod could ask for, including Harringtons, Parkas, Fred Perry shoes, Flight Jackets and Wolf Fur Hoods.
---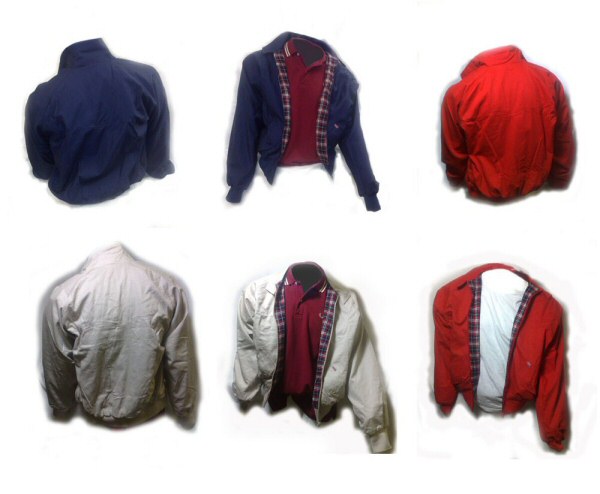 Harrington Jackets in red, white and blue
Digger: Please tell us about your background and about your passion for Mod fashion and music.



Mike: Unfortunately, I was too young to witness the early Mod movement of the 1960's, but instead was influenced by the revival movement of the late 1970's / 1980's. The Jam and other bands such as The Chords, Purple Hearts and Secret Affair produced the music for me and a new generation of Mods. The Who and the film Quadrophenia also influenced me a great deal along with obviously thousands of others. Personally, I've always taken great care in my appearance and like to stand out in a crowd. My friends tend to take the Mickey a little bit by the amount of money I spend on clothes, but I like to make a statement with my clothing and I think that is part of what Mod is all about. Thousands stick on a Fred Perry T-shirt and dress in what I term 'Commercial Mod'. Don't get me wrong, there's nothing wrong with that, but I think the true essence of Mod is making the extra effort and looking smart. I love Motown and jazz music, the sounds adopted by early Mods. I also love listening to Northern Soul music. I have a friend from London who dislikes Northern Soul and becomes quite agitated when it's played at Mod events - which is obviously all the time. He often remarks "Bloody northerners have to get involved, what do they know about Mod music? It was started down south listening to early Motown." I have to chuckle, but I understand where he's coming from.

Digger: And the background to It's A Mod Thing?



Mike: I've always been quite computer savvy and at the same time, wanted to get involved in the Mod scene that I love so much. I think its important to get involved in something that you are passionate about and will ultimately enjoy doing. I therefore built the website and it is a continual work-in-progress. I have so many plans for ways in which to develop the business further. At present, the business focuses on the more commercial aspects of Mod clothing i.e. Fishtail parkas, Harrington Jackets etc. However, I intend to introduce what I term 'finer less commercial Mod products' that stay true to the early Mods of the 1960's.

Digger: What are your most popular lines?



Mike: Our authentic M51 and M65 Fishtail Parkas are selling really well. There's been a resurgence in the last couple of years and we're getting orders from customers all around the world, even Australia, which made me wonder; isn't it a bit hot there for a parka? The Scandinavian countries have really picked up on the Mod scene and in particular the Fishtail Parka. Our John Lennon shirts are also proving very popular and are doing better than I anticipated.

Digger: Why is Retro and Mod so enduring?



Mike: People love nostalgia, things that remind them of the past. Especially when happy memories are triggered. You can never relive certain eras and I think that is part of the attraction. The desire in some way to relive the past. It is also true that they don't make things like they used to. The quality seems to be missing these days. Look at the clothing shipped in from Asia. Mass-produced products using cheap materials. Hopefully, we'll return to the days when the emphasis was on quality. 1960's Britain and the Mod movement made the world stand up and listen. Music and fashion were at their peak and Britain led the way. I think that is why Mod is so enduring. It is great to be British and part of a movement that is still strongly adopted in countries such as Germany, Italy and Japan.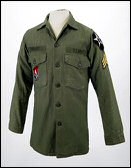 John Lennon-style military shirt


Digger: What is it that makes It's A Mod Thing special?



Mike: We give customers personal care that I don't think you get from big business. We email customers with frequent updates and communicate on a first name basis. Establishing and maintaining a good relationship with our customers is extremely important to us. As a great deal of our products are vintage, we employ a professional seamstress to ensure that customers get their product in the best possible condition.

Digger: What gives you most pleasure about what you are doing?



Mike: Meeting and chatting with people who are interested in the same things as me. Attending Mod events, Northern Soul nights, and networking is a real pleasure. The Mod scene is a really relaxed and cool scene to be part of. People tend to not judge one another and just enjoy themselves. Also, the fact that I work as my own boss is the best decision I ever made.

Digger: What sort of feedback do you get from customers, where are they coming from and how key is The Internet to your business?



Mike: Customer feedback is very important to the business. We always request feedback from customers after dispatching every order. It allows us to evaluate and if necessary improve our processes. Fortunately, customer feedback has been extremely positive and we have a file of testimonials which I often display on the website. Customers are often pleased to receive their vintage parka or flight jacket in such a good condition. We also insist on taking a customers measurements so that they receive the correct size. Being solely an internet based business it is obviously vital to our success. The beauty of The Internet is that we are a worldwide based business and have customers from all over. As mentioned, the Scandinavian countries appear to have adopted the Mod scene and are important customers to our business.

Digger: What plans have you for the future of It's A Mod Thing?



Mike: There are so many plans for development.........will we get round to them? (chuckle). There are new products we want to introduce and several things already to mind, for ways in which to develop the website. Ultimately, the key is to enjoy being part of a great scene and of course attending Mod events which can be classed as part of work, is the icing on the cake!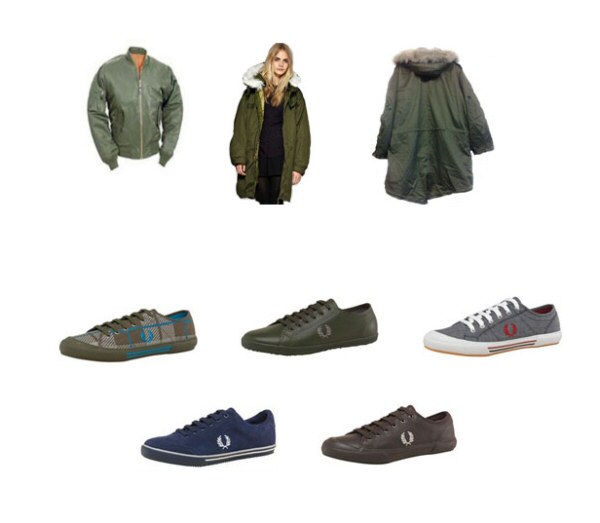 Flight Jackets, Parkas and Fred Perry shoes
---












Mod Clothing, Mod Shoes, Mod Parka, M65 Parka, M51 Parka, Mod Jacket, John Lennon Shirt, Authentic U.S. Military Issue MA1 Flight Jackets, Fishtail Parka's with Real Wolf Fur Hoods from Its A Mod Thing.com - The No.1 website catering for your Mod clothing needs!!

ItsAModThing.com
Rowan
White grit
Minsterley
Shropshire
SY5 0JL
Tel No: 07976 186162
Email: itsamodthing@hotmail.co.uk
www: ItsAModThing.com