---
Digger: What is your background and Alexander's?

Olivia: Alexanderís family has been at the forefront of the games industry since 1962. It is thanks to this legacy that we established The Games Room Company about 6 years ago. Alexander brings generations of gaming expertise to the business, while my Interior Design background allows us to offer a service to create a truly bespoke room in terms of use of space, lighting, furniture, artwork and everything in-between.

Digger: Can you tell us how The Games Room Company started and how the company has evolved into what it is today?

Olivia: As a result of establishing good relations with American forces during the Second World War, Alexanderís father was one of the first to import vinyl jukeboxes and one-armed bandits for British pubs in 1962. Soon after, his father began making his own machines in the workshops of an old Chertsey sail factory, which are still in operation today. When Alexander took the reins, he saw an opportunity to retail these wonderful vintage pieces to an eager market. With the addition of an interior design service, The Games Room Company was born in its latest incarnation to provide a more holistic offering, from tailor made products to professional installation, design and maintenance.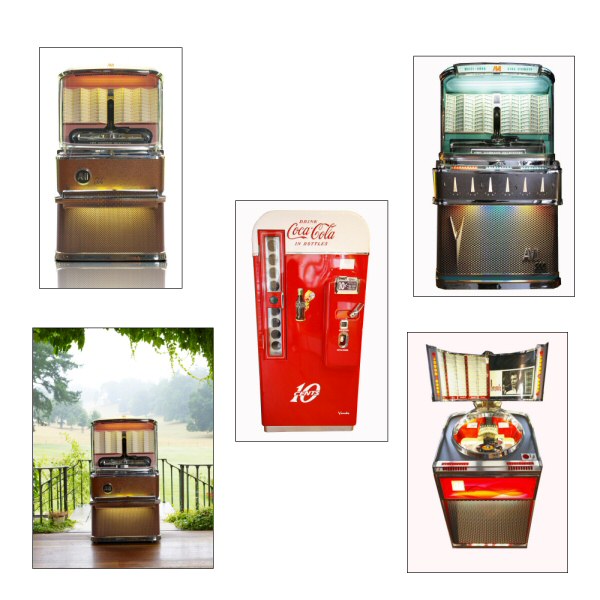 Digger: Why is retro and nostalgia so popular in so many people's lives and why are retro games and paraphernalia so sought after?

Olivia: Escapism Ė not only do people enjoy being transported to an era when they were young and carefree, but they revel in the idea of a simpler, less complicated time. For games, it also about quality. Many of our vintage pieces are over 60 years young and still going strong. With the current trend for quality British-made products increasing, customers are excited to see desirable home grown objects that still work.

Digger: You offer Jukes, Coke machines, Pinball, Arcade machines and many others. What are your best sellers?

Olivia: The Coca-Cola Machines and Jukeboxes are our bestsellers, while the pinball tables are also very popular. However, we get the most comments on the vintage arcade machines as everybody remembers playing on one when they were teenagers - except the younger generation who havenít a clue what they are and canít believe a game of Space Invaders can be so big!

Digger: What advice would you give to somebody looking to buy from you?

Olivia: When it comes to buying vintage, you get what you pay for. We go above and beyond to restore machines to an extremely high standard, taking pride in stripping down every part before putting it back together again. Hundreds of man hours ensure every game can continue to be enjoyed for years to come.

At The Games Room Company we are passionate about customer service, before and after a purchase, offering an on-site parts and labour warranty on all of our items. We want our customers to be happy, and stay happy.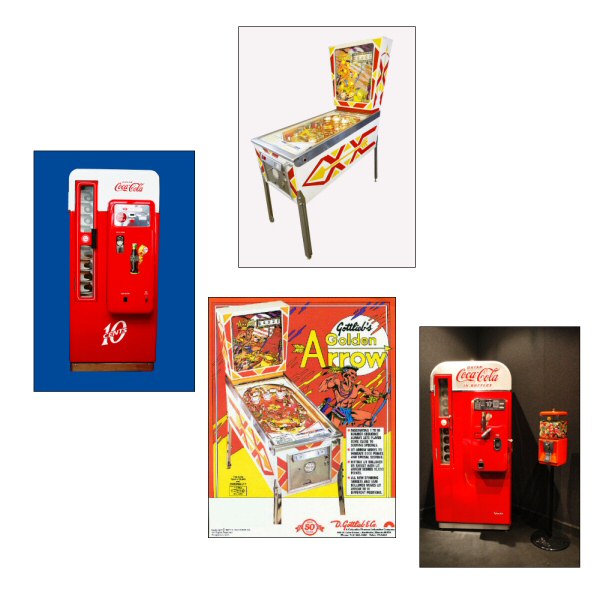 Digger: What are your USP's that make you stand out?

Olivia: We are a family run business where no job is too big or too small. We treat every customer the same, whether they are buying a jellybean machine, a vintage jukebox or commissioning an entire room with tailor-made games. We have an extensive Surrey showroom and workshop where customers can see, feel and hear the products we sell. We also offer an on-site parts and labour warranty on everything sold as standard. We can deliver anywhere in the world and all deliveries are carried out by our own qualified in-house installers. We also offer interior design, a personal product sourcing service and restoration of vintage machines.

Digger: What customer feedback do you get?

Olivia: Customers are impressed and encouraged by our attention to detail. We are very lucky to get so many recommendations from existing clients. We are told we are a friendly bunch and fun to deal with, which surely is important for a games company. Our installers are highly praised for respecting peopleís homes and offices, and managing to stay calm and professional during some of the trickiest installations.

Digger: What are the best aspects of running The Games Room Company?

Olivia: We are very lucky to have such a good, close-knit professional team at The Games Room Company. Everyone gets on really well, and we have a great time selling fun products that are guaranteed to make everyone smile.

Digger: What does The Internet mean to The Games Room Company's business?
Olivia: The Internet is incredibly important, allowing us to reach out to a much larger global customer base. However, the only downside is you cannot touch and feel the products.

Digger: What are your plans for the future for The Games Room Company?
Olivia: We are currently refurbishing our showroom in Surrey which is a big project that will keep us busy for a while. Watch this space!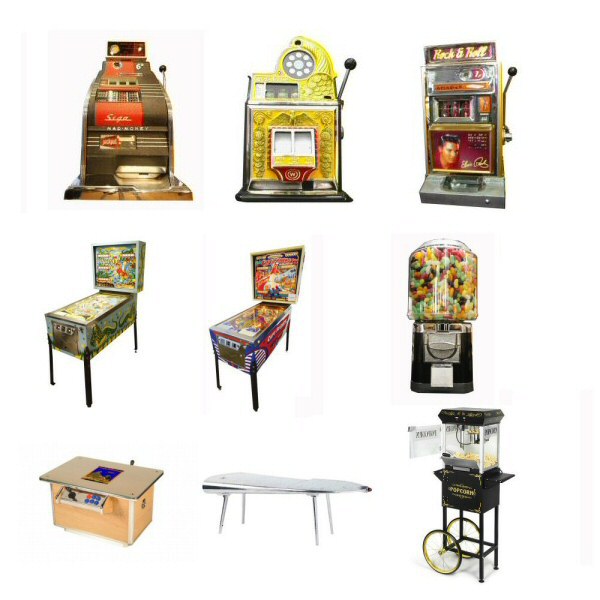 ---
Jukeboxes, Arcade Games, Pool Tables, Snooker & Billiard Tables, Bar Billiards, Table Games, Interiors, Finishing touches, Vintage Coca-Cola Machines, Furniture, Lighting, Vintage Pinball Back Glasses, Jelly Bean Machines, Popcorn Maker Machine, Paintings, Mirrors, Pictures, Mirror Framed Prints, LED & Fibre Optic Pictures, Home Cinema, Cinema Seats, Popcorn Machine, Vintage

The Games Room Company is a family run business, established in 1962. The company is run by husband and wife team, Alexander and Olivia Walder-Smith, ably assisted by John Cox in the showroom and the rest of The Games Room Company team behind the scenes. Alexander took over the reins from his father 20 years ago and his wife Olivia, a professionally trained Interior Designer, runs the creative design side of the business, as well as her own design practice.

Need some more information? Call us now on 01932 568414
The Games Room Company
32 London Street
Chertsey
Surrey
KT16 8AB