Digger: Please tell us something of your background and the background to The 50's Furniture Warehouse.

Bernard: The 50's Furniture Warehouse was established by furniture specialists Bernard Brown and Lenny Bermingham. Open to both the trade and public, we offer a very extensive range of items which can be seen at our large warehouse on the third floor of Springvale Mill in Haslingden.
Always seeking to deliver top quality goods at affordable prices, we sell a wide range of authentic furniture and collectibles from a broad time span within the 20th Century. There is art deco furniture on display alongside more modern items from the 1960s and 1970s, so whatever your tastes, you can be confident that you'll find something you'll love. The 50's Furniture Warehouse is a veritable Aladdin's cave of interior design treasures and is certainly worth a visit in its own right. Whether you are just browsing or looking for something very particular, please come along and take a look. We'll be happy to help in any way we can.
Digger: You offer furniture from many eras and periods. Georgian, Victorian, Edwardian, Deco and mid-20th century right up to the 1960s and 1970s. What are the most popular?
Bernard: Art Deco, 1960ís.
Digger: Why do you think there is such a huge interest in retro, vintage and nostalgia?
Bernard: Retro and vintage furniture seems to be becoming more and more popular in todayís homes. A lot of people like to combine old and new designs.
Digger: Who are your typical customers, if such a thing exists, and what sorts of comments and feedback are you getting?
Bernard: We donít have a typical customer type. Young and old people seem to be interested in the items we stock. Our customers always give us positive comments and feedback, they are more than happy with their purchases.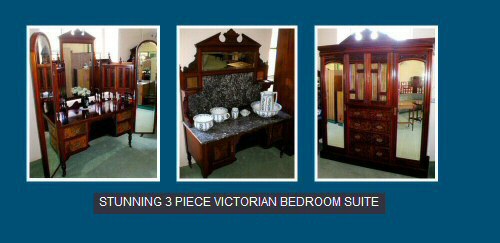 Digger: What impact does The Internet have on your business?
Bernard: A lot of people discover us via The Internet but we donít sell much online, although we would like to.
Digger: Retro furniture is environmentally friendly and good value as well as proven to be hard-wearing and long-lasting. What should people consider when thinking about furnishing their homes with retro furniture?
Bernard: People should consider the fact that they are recycling furniture so it is good for the environment. Also, they are introducing individuality into their home and giving it a personal touch.
Digger: What are your Retro passions and what gives you most pleasure running The 50's Furniture Warehouse?
Bernard: The best bit about running the 50's furniture warehouse is making the customer happy. When we deliver the items, seeing it in place, looking great once again in someoneís home makes all the hard work worth it.

Digger: Where do you see the future for The 50's Furniture Warehouse?

Bernard: We would like our business to continue running the way it does, keeping our customers happy and providing a wide range of antiques and retro furniture, to the trade and the public.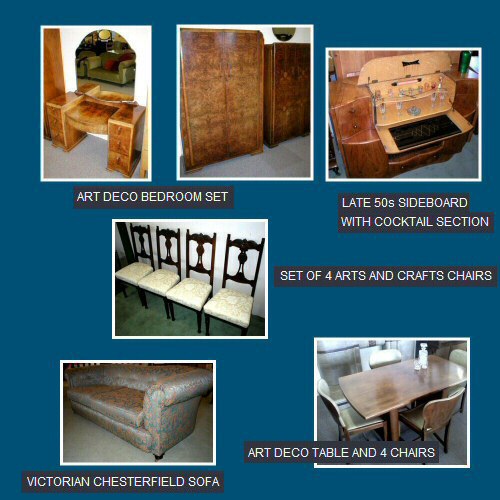 ---

At our 8,000 square foot showroom in Springvale Mill in Haslingden, we offer one of the most extensive collections of classic 20th Century furniture currently available. Whether you're looking for a stylish dining table from the 1920s or an authentic 1970s sideboard for that perfect 'retro' look, you'll find the 50's Furniture Warehouse always well worth the visit. Our warehouse offers a wide collection of high quality original furniture, including:
sideboards

display cabinets

gateleg tables

chairs

beds and bedroom suites

wardrobes

dressing tables
Telephone: 01706 221112 or alternatively, 01282 415731