Salvo - The Home of Great Music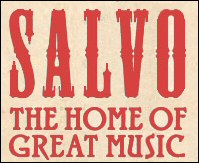 Salvo Music's catalogue includes artists as diverse as Slade, Claudia Brucken, The Frames, Bay City Rollers, Madness, Procol Harum, Art of Noise, Propaganda, 808 State, The Move, The Undertones, Belle Stars, Nazareth, Wreckless Eric, Tracey Ullman, Liza Minnelli, Frankie Goes To Hollywood, Buggles, Peter Green, J.D. Souther, Bob James, Bob James & Earl Klugh, John Williams, Shades of Rhythm, Cleo Laine & John Dankworth, STIFF, ZTT.
Here Digger talks to Chas Chandler, Salvo label manager, about their label, their ethos and their artists.
(Please also see our interview with Les McKeown of The Bay City Rollers and Jimmy Lea of Slade in our Star Interview section.)
---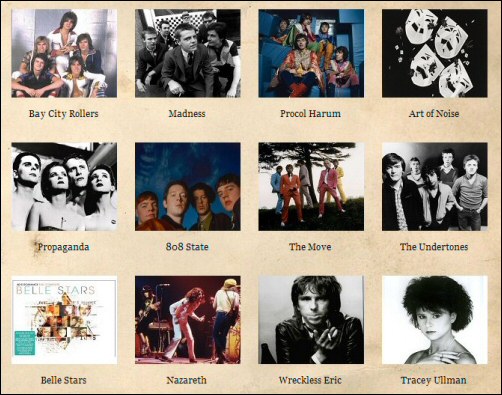 Digger: Can you please tell us about the background to Salvo Music?

Chas: Salvo began life in the summer of 2006. It is part of Union Square Music, one of the leading independent catalogue marketing companies in the UK. Salvo was inaugurated to bring bespoke reissues of collectable albums to the market. And fortunately our deal with Slade enabled us to get off to an auspicious start. Since then we've since signed a number of similar deals and built a great catalogue.

Digger: That's quite an eclectic mix of artists. I suppose what binds most of them together is the retro connection?

Chas: Yes, the Salvo catalogue is largely from the 60s, 70s and 80s, although much of it would also fall under the "classic rock" label. If it is quality music and we think there's sufficient demand for it then we'll do our best to reissue it in the manner that it deserves. Sometimes we work with catalogues that have been reissued more than once already, so we have to approach it in such a way that the existing fans will find a good reason to invest again.

Digger: What sort of feedback and comments do you get from your customers?

Chas: The majority of them fall into two camps. There are those that are pleased with what Salvo is doing and just want to tell us that, which is always nice to hear, and often they also have burning questions to ask, such as "will you also be reissuing such and such album?" Then there is contact with what you might call the "uber fans". They provide useful information and constructive criticism and often also offer their own services, lending me parts of their own collection for instance. I've made a few friends among them over the last few years.

Digger: Why are retro and nostalgia so popular at all times, but especially in these times?

Chas: I don't know that nostalgia in is any more popular at the moment. It's just that there is more opportunity than ever before to discover things from the past; the internet is very useful in that regard. We don't have to dig as deeply as we used to in order to access information. We can trawl the planet to some extent now without leaving home.
People always enjoy looking back, it is human nature to dwell on the past and of course there are always lots of things that we missed when they were current. It is often only by looking back that we can see something in context, grasp its true significance and place in the scheme of things - and although culture obviously has to gather a certain amount of dust before it can return as retro chic, that process does appear to be accelerating.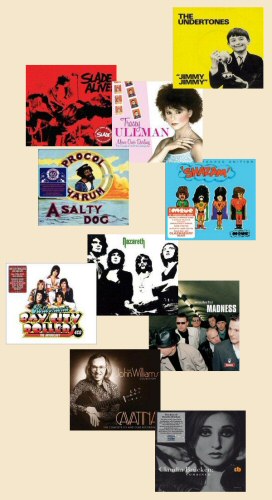 Digger: How important is the Internet to your label?

Chas: It is very important. With traditional retailers struggling – and in some cases going out of business – it is increasingly the way that people find the music that they want. We work very closely with online retailers. They are the first port of call for a large numbers of music fans and collectors.

Digger: What are the best things about working with Salvo and Union Square's roster of artists?

Chas: It's always nice to work directly with the artists and each of the catalogues we work with presents a different challenge in terms of their audience and its expectations. Our aim is always to take the raw materials that the artists help to provide – masters, memorabilia, memories for instance – and turn them into a product that both they and their fans are happy with. We're aiming to exceed the expectations of each camp and hopefully achieve good sales.
I'd be lying if I said sales performance isn't a source of gratification – alongside the execution of a successful marketing initiative or two. It can be difficult to quantify what, for example, our press/PR work has contributed to a campaign, but you can usually tell when something has hit the spot and made a difference.

Digger: How are you planning to develop the Salvo Music label, the product and the portfolio of artists in the future?

Chas: Salvo has made a few waves in the collector's market now, and we'll always strive to maintain the standards we've set. What we do in future is to some extent dictated by the signings we make, but our high standards and the kind of attentive service we offer artists and repertoire owners will hopefully continue to attract them. We're constantly looking for good music to work with and there are always deals to be done, although they can take some time to come to fruition.
In a few short years we've come to be one of the most respected and successful reissue labels around and the future looks bright – provided we don't rest on our laurels.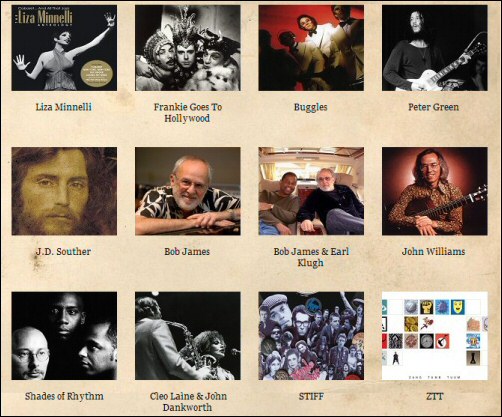 Salvo - The Home of Great Music