Digger talks to Greg Anderson at The Blue Parrot Company about their latest strands to their event hire business. Illuminated dance floors and photo booths are proving particularly popular...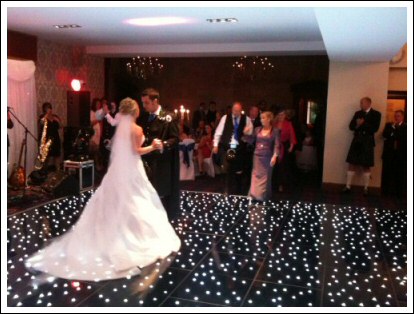 ---

Digger: Hello Greg.

Greg: Hello David.

Digger: We have got two good interviews lined-up now for our site. Jimmy Lea from Slade and Steve Priest from Sweet, so weíre going very Glam now!

Greg: Thatís good.

Digger: Please tell us about the background to Dance Floors For Hire and how and why you formed this enterprise?

Greg: Dance Floors For Hire formed out of our existing business which is The Blue Parrot Events Company where we offer items for hire. Linen and props are our speciality. We saw a niche for Dance Floors, especially in Scotland and we went for it.

Digger: How many dance floors have you got out at one time?

Greg: That varies, but usually most of them are out.

Digger: Who makes these things?

Greg: There are many suppliers based in the UK, but some concepts can be found in the US and in china

Digger: Itís amazing how huge retro is now, and thereís all this associated paraphernalia with sixties and seventies events, like dance floors, photo booth, fancy dress, props and so on.

Greg: Yes, itís a big industry now. We are also doing the photo booths alongside the dance floors and they are proving very popular.

Digger: I donít suppose you get many weekends free to yourself Greg?

Greg: No, we got one in January because of the snow and nobody was moving and they were broke from Christmas, but apart from that weíre always booked.

Digger: Can you please tell us a bit more about the services you provide?

Greg: Weíve got the three websites Ė Dance Floors For Hire.com, Photo Booths for Hire.co.uk as well as The Blue Parrot Company.com. so these are all separate in their own right. But for most clients they come under the one umbrella and a lot of clients will use our services and book all three for a wedding or a Christmas party. So we offer linen and props, LED dance floors and photo booths but LED furniture as well.

Digger: You must have a vast warehouse?

Greg: Yes, itís getting smaller by the day. We moved here just over a year ago and we thought it was too big at first and the space quickly filled up.

Digger: Your stock must be out most of the time and, a bit like an airline, if their planes werenít up in the air and at airports around the world then they couldnít find room to park them all. The same must be true with your stock if it was all back in store?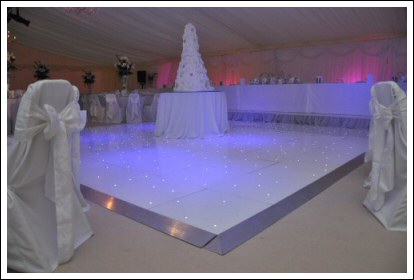 Greg: Yes. Everythingís on a continuous cycle and out all of the time.

Digger: Why is retro and nostalgia so perennially popular?

Greg: I donít really know the answer to that but I know thereís an increasing number of retro bars in Glasgow.

Digger: What age group are you?

Greg: Iím 28.

Digger: Youíre a young boy! Iím an old boy, Iím 53!

Greg: Iím still young but have a love of all things retro.

Digger: Youíre a slip of a boy so donít remember the sixties and the seventies.

Greg: No, I can vaguely remember some of the eighties music and I quite like that.

Digger: There was some great stuff around in the eighties.

Greg: I donít really know why retro is popular but I do know itís a big business these days and everyone seems to like dressing up and partying with a retro twist.

Digger: What sort of feedback do you get about your services and product from customers?

Greg: They love these dance floors. And we get a lot of repeat and referred business.

Digger: Yes, I suppose because you have so many people at each event then it only takes a few to book or to recommend and youíve got a continual stream of interest?

Greg: Thatís right, although not everyone has a budget for a dance floor. Itís a great addition to an event but you need to budget it in.

Digger: I donít suppose you get called to many traditional Scottish dancing events?!

Greg: No, the thing with the Scots is they like to do a bit of Scottish traditional dancing for a few minutes at a party but most of the evening theyíll be bopping away to disco and party music.

Digger: I see. Thereís a phenomenon in Ireland, where my family are from, where they love the Show Bands and itís a thing thatís peculiarly Irish and it doesnít travel to here at all. They still love all the music we did but they also love these Show Bands.

Greg: These local cultural variations can be interesting.

Digger: What should people consider when thinking about hiring a dance floor?

Greg: They have to obviously make sure theyíve got the space. We can tailor the dance floors to suit in terms of sizes and can go from as little as two metres square to twelve by twelve but they have to think about the logistics of getting into the venue and where it is. They also need to check with the owners, whether itís a hotel or whatever, that theyíre happy to put it in. And timing is also important because the retro floors take a bit of programming and wiring up so itís better thatís done in the morning. So thereís a few logistical things that need to be taken into consideration. Permission of course, but generally hotels are fine with them. Generally there isnít a problem.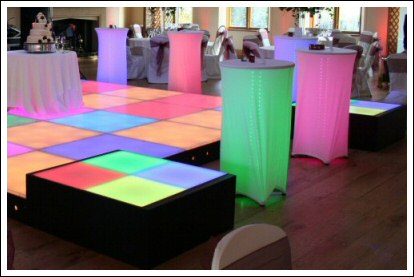 Digger: No, itís bringing business their way so theyíd be daft not to.

Greg: In general, the hotels or the hall or function room are good with it because it enhances their image too having a different concept.

Digger: What are the most enjoyable aspects of what you do?

Greg: Seeing people having a great time.

Digger: People must appreciate the hard work you put in?

Greg: Yes, they do.

Digger: It keeps you fit and you donít need to go to the gym I bet?

Greg: Thatís true.

Digger: Who are your 'typical' customers?

Greg: Our biggest customer base is in the wedding sector, however we are kept busy particularly through the winter months by a range of corporate customers and charity functions along with many birthdays throughout the rest of the year.

Digger: What plans do you have for the future of Dance Floors For Hire? More of the same?

Greg: Yes, and we have a couple of new developments in the pipeline.

Digger: You canít tell us what they are?

Greg: Not really. At the moment but we have many ideaís in which we can adopt the existing dance floors which we currently stock, one of which includes being able to play video through the floors.

Digger: The Scottish have always been at the front of so many great inventions considering they have such a small population. Itís amazing.

Greg: It is and itís part of the tradition to come up with something new and innovative ourselves. We have received awards for what we do and got an award based on feedback from our customers.

Digger: Well done for the award. What was it?

Greg: Thank you. It was the Vows Award and we won it in 2009 and in 2010 and were nominated by previous clients. That's how you get nominated. We had to meet certain criteria to be shortlisted.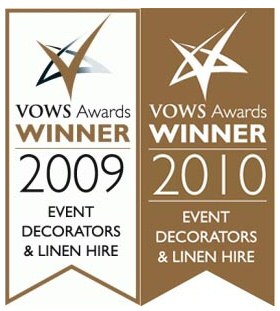 Digger: That must be very satisfying receiving an award based on customer satisfaction?

Greg: It was and it was very encouraging for us.

Digger: Thanks for talking to us about what youíd doing Greg.

Greg: Thanks David.
---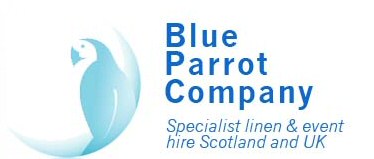 Dance floors for hire is part of the Crawford event hire group, who also operate The Blue Parrot Linen and Events company. Part of an award winning company we are delighted to offer our stunning dance floors which are sure to enhance any wedding or corporate event. From black and white dance-floors to black and white sparkle dance floors along with our newest addition the retro led dance-floor. We can provide the perfect centre piece to your room which is sure to wow your guests and get the party off to a flying start.

Our Dance floors come in various sizes and can be made to fit any area. Just tell us what you need.

Retro Disco Floors
These are perfect for any occasion. Bring back Nostalgia of the 70's or go cool blue to set the perfect mood.

01355 521325