The Mountcutter Ltd is a company that specialises in making mounts, not just for pictures, but for many other applications. Cigarette cards, poker chips, CDs, football shirts, postcards, 35mm film, medals, coins and golf markers are just some of the things we have been asked to mount, although we think we could make a mount for almost anything!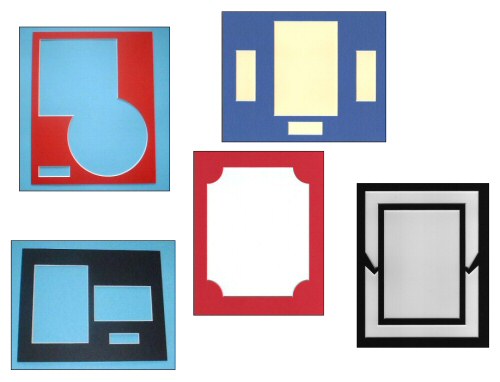 It's easy to buy an 'off the shelf' frame and stick a picture into it, but to make a professional job of it, you really need a mount to give a balanced and good looking finish. Our mounts are made from high quality Ph neutral mount board, and are cut using a computer controlled mount cutter to tolerances of less than a hundredth of an inch. We have a large range of colours, and of course, if we don't have it, we can usually get it.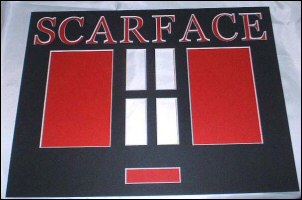 There's no limit, other than a maximum size of A0, to what we can produce. We can incorporate text, clip art, V grooves and much more into your mounts. We can cut up to 5 layers in any colours, patterns and gradients. The limit is your imagination.
Whilst we are predominately a wholesale supplier (our minimum order is normally ten mounts), we can produce single 'one off' specials, but unfortunately the price will reflect the set up time.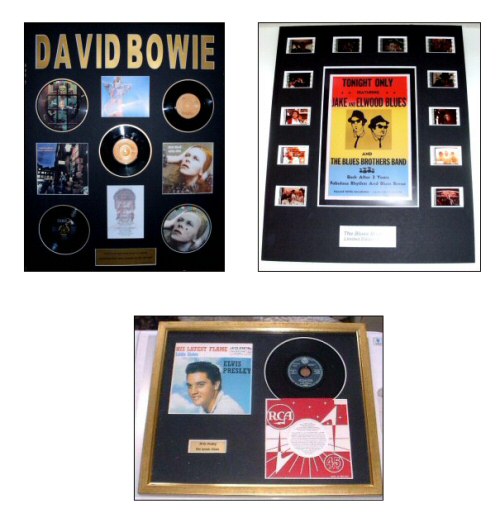 We have a large customer base, and supply mounts to clients worldwide. Our quality is excellent, and our customer feedback reflects this. We think we also give the best value for money anywhere, and our customer service is second to none. To discuss your requirements with absolutely no obligation, call or E Mail us and discover just how much we can help you.

The Mountcutter Ltd
T 01483 721542
M 07788 414002
W http://themountcutter.co.uk/