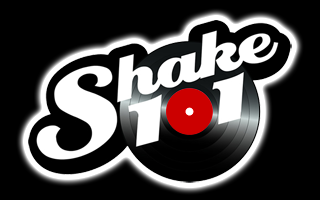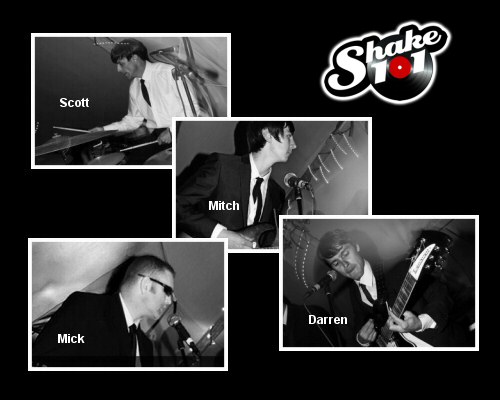 Shake101 are:

Scott Roberts on drums
Mitch Turner on lead guitar
Darren Howe on rhythm guitar
Mick Cane on bass guitar


I have seen more than my fair share of sixties tribute bands over the years, which is understandable given my passion for that decade. Shake101 are an Essex-based band with a big sound and big ideas. I went to see them perform at The Essex Arms pub near Brentwood on a cold Saturday 8th January.

I talk to the band before their set and after a rather frenzied sound check - one of the pleasures of playing pub venues. The guys don't claim to have a particular leader but each of them does seem to have adopted a natural role within the band, at least from my perspective.

I tell lead guitarist Mitch that he has the look of one of The Small Faces and his reaction is positive and he seems rather pleased. He certainly has the sixties mod look although he's a lot taller than his sixties counterparts would have been. Based down in Brighton and studying music, Mitch has impressive musical tastes and knowledge for one so relatively young. He's only eighteen and has been playing for six years yet is already an accomplished guitarist. He has a lot of drive and ideas for the band. Compared to when I was eighteen all those decades ago he seems very grown up and switched-on despite his very youthful looks.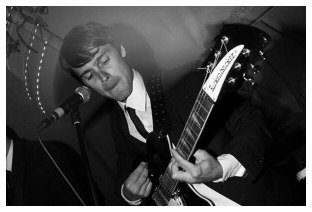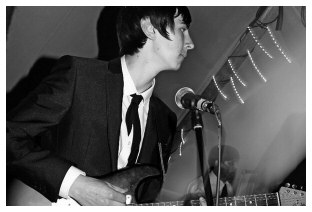 Rhythm guitarist Darren is a good-looking guy with girl appeal - my girlfriend confirms this, and with a great set of lungs. Darren makes a perfect focal point for the band. He tells me they have started to write their own material. A challenge they face, he tells me, is being able to fill a set with songs because most of the sixties songs were only a couple of minutes long. I tell him that The Overtures, who do the Bootleg Sixties tours, solved this problem by doing medleys of songs. Having racked their brains for the best choice of original material, Shake101 now have two sets for the first and second halves of the show. So now they are concentrating on writing their own stuff. A CD will be available soon and downloads too, Darren adds.

Bassist Mick is an impressive-looking figure and is clearly a seasoned and dedicated mod. He brings experience and street-cred to the band. I talk to him about the mod scene and about his musical influences, both of which are key ingredients of the band.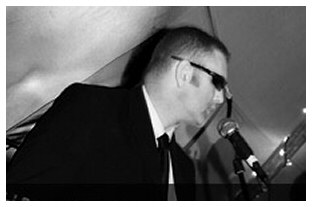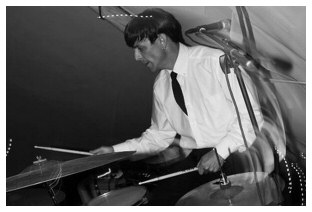 Drummer Scott is passionate about his music and his drums and drumming - and the proud possessor of an original Roberts kit with a wonderfully authentic vintage sound.
What binds them all is their love of the sixties music and an eagerness to play and to progress.

I talk to Darren and Mitch about their favourite bands - Paul Weller and The Jam, The Kinks, The Who. Darren also is appreciative of the cult mod bands such as The Creation, The Action and The Birds. And The Sonics.
Why are the sixties so popular? I ask Scott. He says he's been brought up with it and you just can't beat it - everything comes from there and it doesn't matter what you listen to it's all been influenced by the sixties. "It's never gone away" Mick tells me. "That's where it all kicked off." Scott adds: "Rock and roll may have started it all but the sixties had the fashion, the attitude." Mick tells me " The early sixties was when people had a little more money to spend as well so the youngsters could afford to get the haircuts and suits." And scooters and cars, of course. Darren says "It doesn't matter what's new, rap or whatever, it always comes back full circle to the sixties in the end."

They play a lot of the British stuff and I ask them if they play much of the American bands' material. Darren says not really, apart from The Sonics. Scott: "In pubs you have to play things that everyone knows or they'll all leave. We do some Doors and a Jimi Hendrix song." "I love all that American garage" says Darren. Is it difficult to cover so many different bands' styles? Mick: "There are some songs we have tried to do that just don't gel with the way that we play."

I reminisce about the old days, as I do, about when we only had one radio station. But all of the guys are too young to remember that hardship first-hand. But their roadie does remember and looks as though he does! Darren: "Listening to the radio was an event, whereas now everyone's got thousands of instant tracks available and downloads. You couldn't easily get the American records in the sixties and they had to come in at the ports." The band's roadie lived down in Richmond back in the day and recalls the early days of The Stones and The Yardbirds at The Crawdaddy and The Station Hotel as well as the origins of The Eagles.

"Here's a question" I pose to the guys when PJ Proby comes onto the speakers, "What's PJ Proby's claim to fame?" Scott: " He was the singer on Elvis's backing tracks." "That's correct" I say, rather impressed, but point out that I was actually thinking of the fact that Proby famously ripped his trousers while performing on stage in Luton and that he then did it every night after that as part of his act!

The band tell me they practice once a week and have been going for about a year. The band name doesn't mean anything and they've done nine gigs so far.

"What about the future? " I ask them. They want to get some more gigs under their belts, travel a bit further afield and get some of their own songs completed. In five year time Darren wants to see them as a band in their own right performing all of their own material which continues to pay homage to and draw on the legacy of the sixties, of course.

Their set comprises a lot of familiar sixties tunes and some not so well-known but all should get your feet tapping or even dancing! They are a very together band - Shake101 are an accomplished group of musicians with a great image, a tight sound, a great blend of band characters and a bright future.
Shake101 set list
All or Nothing – The Small Faces

Leaving Here – The Who

Till the end of the day – The Kinks

Shot Down – The Sonics

Whatcha Gonna Do About It – The Small Faces

Hard Days Night – The Beatles

Dizzy Ms Lizzy – The Beatles

Dirty Robber – The Sonics

I Wanna Be Your Man – The Beatles

Can't Explain – The Who

Money – The Beatles

Shake – The Small Faces

My Generation – The Who

Helta Skelta – The Beatles

Have Love Will Travel – The Sonics

Break On Through – The Doors

For Your Love – The Yardbirds

Sha La La La Lee – The Small Faces

Leave My Kitten Alone – The Beatles

Fire – Jimi Hendrix

Jumping Jack Flash – The Rolling Stones
Simon: I'm number three, probably, as far as the age goes. And if you can restore railway clocks then you can restore other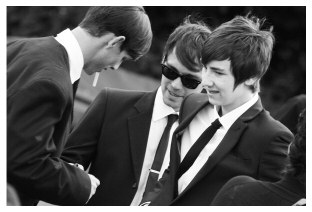 or
Shake101 are a band who are passionate about 60s music and 60s style. We love to play our live music all around Essex and beyond. We are always on the look out for new venues to perform at. So if you're looking to hire a band, we would love to hear from you!
Shake101 are available to book to play at various events. For more information, contact us via phone or email!

Phone: 07801 234 658 (Phil)
Email: info@shake101.co.uk
Simon: Thank you David.