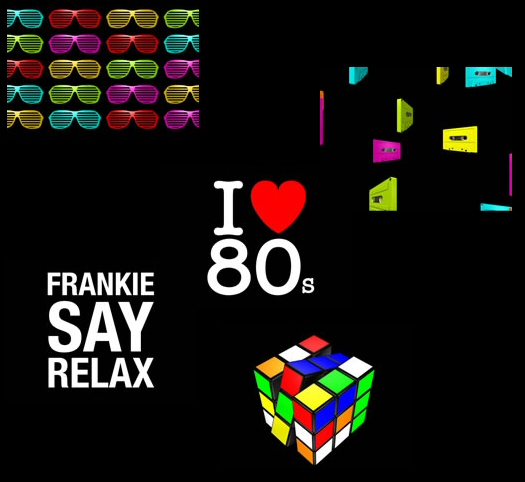 Digger talks to Phil Bearman who has produced various Themed Visuals on DVD, designed for themed parties & events. Supplied on an auto-looping DVD for unattended continuous playback. These include Hollywood, Spy, Casino, Seventies, Patriot, Salsa, Kids Party, Eighties, Valentines, New Year Countdown, St. Patrick's Day, Christmas Traditional, Halloween, Christmas, Pride.

---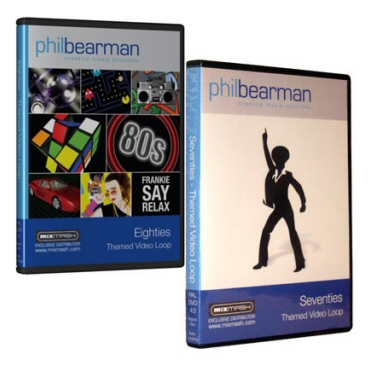 Digger: Please tell us a bit about Phil Bearman the man and Phil Bearman the business.

Phil: In many ways they are one and the same! - I think anybody who works in the creative industry would agree that your work is very much an extension of your personality.

I've always been a do-er, from my childhood when I would put on magic shows at school for charity (which with hindsight were awful!). After my A-Levels I was offered university places but abandoned that at the last minute to go into business and haven't looked back since - I couldn't bear the thought of another 3 years of learning when I could be out there doing something productive in the real world!

Digger: How do you go about creating these evocative graphics?

Phil: My themed visuals DVDs always start out with a list (I've always been a bit of an obsessive list-maker!) - I brainstorm ideas for the theme, then once I've exhausted my own ideas, I'll trawl the internet for further inspiration. Sometimes if I'm struggling for ideas I'll ask friends and family for their input too.

Once I've got a master list of ideas, I will then go through and decide which ideas can be represented with animated graphics, and discard any which can't. I also have to discard any ideas which might infringe copyright law.
This is why you don't find brand names/logos, celebrity photos, or film/television footage on my themed DVDs.

Digger: What sorts of people and companies are buying them?

Phil: I've been selling these themed DVDs for over 5 years now, and the range of customers never ceases to amaze me! The DVD range was originally conceived as a product for professional event organisers, but it soon became apparent that there was a much bigger market. Customers have included individuals holding themed house-parties, mobile DJs, corporate parties & events, cruise ships and more. A few years ago the British armed forces in Iraq purchased a copy of my New Year Countdown DVD for their New Year celebrations!

Digger: And what kind of feedback are you getting for your seventies and eighties imagery?

Phil: Probably the most common comment is that the DVDs bring the theme to life, where decorations such as props and backdrops are static, the DVD visuals provide décor that constantly changes throughout the event.

Digger: What other themes do you cover?

Phil: The range currently includes: Spy, Vegas Casino, Hollywood, Christmas (Traditional), Christmas (Modern), New Year Countdown, Seventies, Eighties, Pride, Patriot, Valentines, Salsa, Kids Party and Halloween.

Digger: Why is retro such a big thing in people's lives?

Phil: Our minds are very good at storing happy memories, and deleting bad ones, so for the most part we remember our pasts as being a happy time, and therefore anything retro evokes memories of happy times which make us feel good - that's my slightly scientific reasoning for it anyway!

Digger: What are your retro passions?

Phil: I love original seventies & eighties disco music - I think this stems from my love of modern house music, which I subsequently discovered is massively influenced by/based on 70s/80s disco.
Another guilty retro pleasure is late 80s/early 90s television - particularly sitcoms (Allo Allo, Keeping Up Appearances, Two Point Four Children & Birds Of A Feather were all favourites!)

Digger: What are your plans for the future of the business?

Phil: To be honest I don't think too far into the future - I know this isn't very good from a business perspective, but it's much more enjoyable to live for the moment rather than set out big plans for the future!
I have a few more ideas for the Themed DVDs and am considering producing High Definition versions of the existing ones (probably adding to the content at the same time).

70s Themed DVD - some of the contents...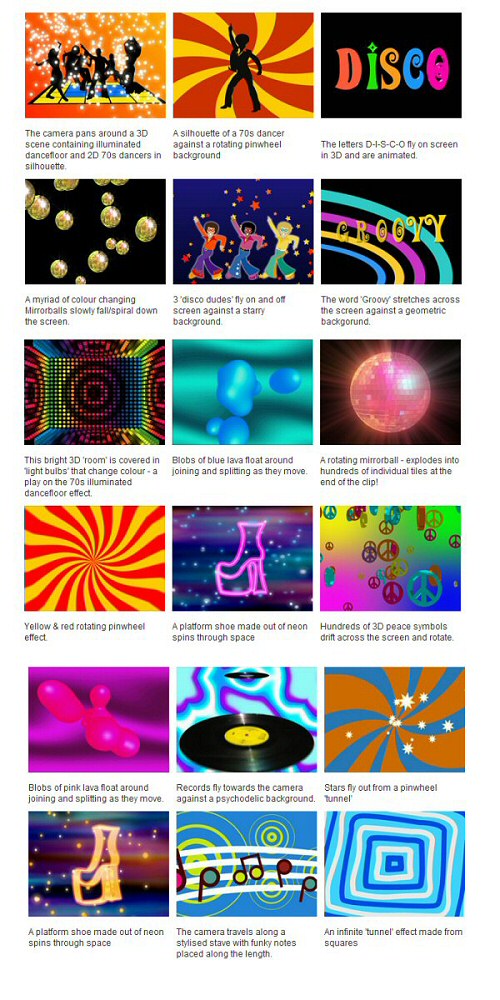 Phil Bearman has produced Themed Visuals on DVD, designed for themed parties & events. Supplied on an auto-looping DVD for unattended continuous playback.

Hollywood, Spy, Casino, Seventies, Patriot, Salsa, Kids Party, Eighties, Valentines, New Year Countdown, St. Patrick's Day, Christmas Traditional, Halloween, Christmas, Pride

Email: phil@philbearman.co.uk

Phone: 0161 236 2581

Eighties themed DVD
The perfect addition to any retro 80s party or event, capturing styles and trends of the eighties.
Click here

Seventies themed DVD
A vibrant addition to any 70s party or event, capturing colours, styles and trends of the seventies.
Click here