For anyone looking for a photography experience which is truly different, a small but specialised studio just outside of Northampton may have the answer. Alter Ego Portraits offers vintage make-over and photography experiences which are absolutely perfect for women of all ages, shapes and sizes. The team at Alter Ego specialises in making women feel and look wonderful, and then captures images that will be treasured for a lifetime.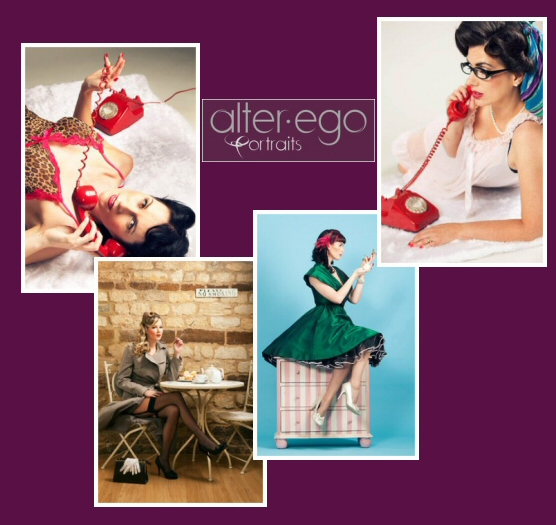 Every shoot includes a full vintage make-over by professional and experienced hair and make-up experts. Women arrive clutching a bag of stockings and high-heels and are transformed into vintage sirens and post-card pin-ups, reminiscent of the golden, glamorous 1950s.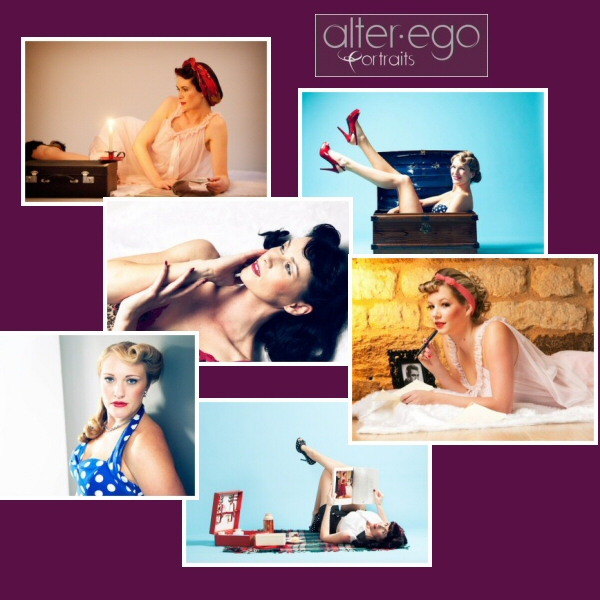 There is a huge vintage revival happening at the moment and these photography experiences capture the spirit of this perfectly. The 1950s pin-ups were naughty by fun, with a teasing win or a glimpse of stocking, or sultry and simmering like the stars of the silver screen. Women can reveal as much or as little as they wish, and many women leave feeling much more confident than when they arrive.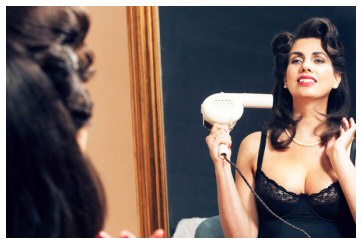 'This is a really uplifting experience for women,' explains the owner Martin Plant. 'Many of the ladies arrive here slightly nervous, and virtually every one has some concern about their bodies. But these shoots are tailored to suit the individual, so we ensure that we capture the spirit of the women in the room, and what makes her beautiful.'

The stunning, purpose-built studio contains a treasure-trove of vintage props and clothing so that every woman can choose the type of pictures she would like. The studio offers groups sittings which are perfect for friends, or even small hen-parties who are looking for something really special.

Alter Ego Portraits - Boudoir and 1950s Vintage Pin Up Photography Experiences

We believe that every woman is glorious, feminine and gorgeous regardless of shape, size, age or weight. Our photo shoot experiences are designed to flatter and inspire confidence and leave you feeling simply amazing!
We don't believe in production-line photography which is why every photo shoot at Alter Ego Portraits is bespoke, relaxed and easy-paced. Your experience will last four hours, including a full hour-long makeover (hair and makeup) by a professional photographic stylist.
Are you looking for the ultimate romantic gift for your partner or do you simply want to treat yourself to a day of pampering and gorgeous photographs to treasure forever? Explore our vintage pin up or contemporary boudoir experiences to find the right option for you.
All our shoots and packages may be booked directly or purchased as luxury gift vouchers.
We are the leading boudoir and vintage pin up photography specialists. Driven by a passion to bring out the inner beauty in every woman that we photograph, we've built our reputation on amazing pictures and great service. Our vintage style photographs are classic and timeless with a cheeky humour. Our boudoir photographs are flattering and confidence inspiring. All our pictures are carefully retouched and airbrushed by our specialist in-house picture editor. She's one of the best in the business. We're based at a smart modern studio in rural Northamptonshire. It's less than thirty minutes from Milton Keynes and Bedford and only an hour from London by car or train to Northampton station. We have ample free parking.
Please telephone 01604 871187 or visit our website for more details.