Digger talks to Lorna at Rock Artist Studios. Lorna offers you Vinyl Vehicle Decals and Waterproof Vinyl Stickers for customising Custom Bike Tanks and other Vehicles. Skateboard Stickers, Helmet Stickers, Guitar Decals and more. And Lorna has big plans for Rock Artist Studios, including some exclusive art and books.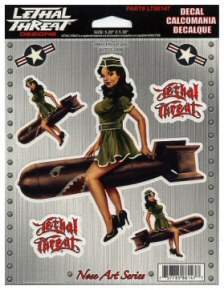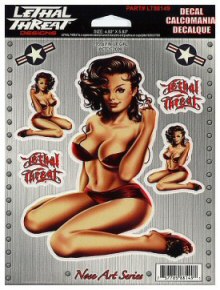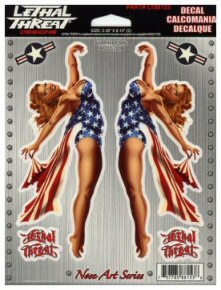 Digger: Can you please tell us your background and the background to Rock Artist Studios?
Lorna: My personal background is mainly in art and design. I trained in Scenic Art, as well as costume design and making for the theatre, and have worked in various art and design fields - from these disciplines in the entertainment industry, to teaching, to graphic design, to textile design, photography and painting.
I have always been a music lover, and have always been fascinated with the world of rock and roll, counter-culture, psychedelia and art.
I founded the business Rock Artist Studios in 2007, which was basically born out of my love of music and art, plus my various business pursuits at the time. In the beginning, I was dealing in rare and collectable vintage rock posters from the 60's and 70's, and other art and memorabilia. This then lead me into biker and retro style vinyl art.
From then on, I have sourced artists worldwide, and sold their work in the form of vinyl graphics, and collectable posters and prints.
Digger: You have a big range of merchandise. What are your best sellers?
Lorna: At the moment some of my bestsellers are from the 'Nose Art' series by Lethal Threat. These include some great war-time sweetheart pin-up graphics. And like these, the other retro style pin-ups on our site have always done really well too. The David Vicente products are consistently popular, which include retro style work shirts for both men and women, and limited edition posters, as well as the stickers.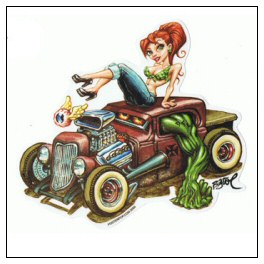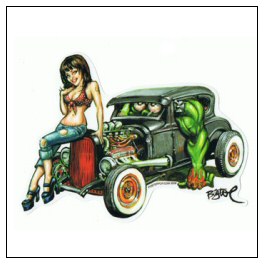 Digger: What sort of feedback are you getting from clients?
Lorna: The feedback I receive from my customers is almost always positive. I really try to make sure they are pleased with the service as well as the products. I hear a lot of praise for the fantastic art featured on the site, and this is important to me, as an artist myself, I would never sell artwork that I didn't rate personally as something special.
Digger: What are your rock passions and what are the best things about what you do?
Lorna: It's not just the music that makes rock so attractive to me, but it's theatrical nature on the whole. The fantasy, the poetry, the clothing, the album art, the posters - I find it a never-ending source of creativity and inspiration. The punk rock DIY ethic is something that I strongly believe in too.
I love sourcing my product lines, because this allows me to keep in touch with artists and their work. I have a genuine interest in their work; the bands they may have designed posters for, their inspiration, technique, and I am always excited to see new designs.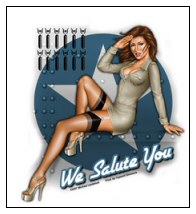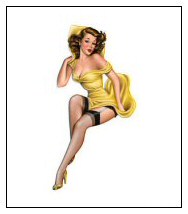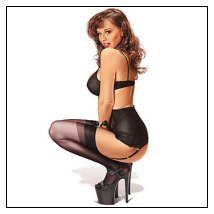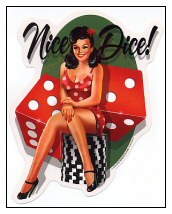 Digger: Why do you think retro and rock-related cultures are such a big thing in people's lives?
Lorna: Some might say it takes them back to their youth, but I think it is more than that. I was born alongside the explosion of punk (ie- far too late for hippie rock) yet I have always felt a pull to the 60's and 70's rock culture. I think it's the air of freedom and creativity - it manages to stir something quite deep.
Digger: Are there any items, lines or ranges that you don't currently stock that you plan to?
Lorna: Yes, lots! I aim to stock a lot more collectable art, both in the form of originals and limited edition and/or rare posters and prints. As well as the art, I would also like to venture into art/artist books of a similar theme.
Digger: What are your future plans for the Rock Artist Studios business?
Lorna: At the moment we are known mainly as a vinyl art business, but I would love to expand on the regular art side. I also plan on signing some artists/art and books exclusively to Rock Artist Studios, publishing them ourselves.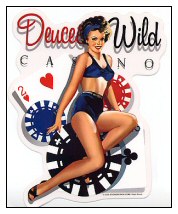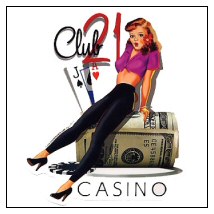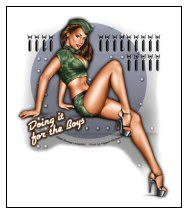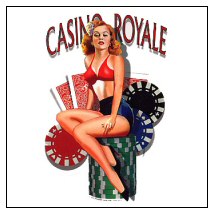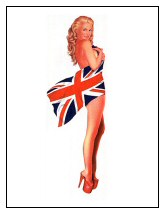 All images are copyright to the relevant artist or copyright holder and/or available to buy from RockArtistStudios.

Rock Artist Studios - Vinyl Stickers & Decals - Vehicle Decals, Motorbike Stickers, Hot Rod Art, Kustom Kulture Graphics, and much more!
Rock Artist Studios is an internet/mail-order only business based in West Lothian, Scotland. We supply high quality self-adhesive vinyl graphics, (to Europe only), which are suitable for customising cars, hotrods, motorbikes, trikes, trailers, vans, and more. Weatherproof and hardwearing, and so suitable for outdoor use. With a wide range of high standard designs, stunning artwork, you can be sure to find something suitable here - we only sell fully-licenced artwork and official logos - so, for quality products - you need look no further!
Here at www.rockartiststudios.co.uk you will find a wide range of weatherproof 'peel & stick' graphics; in the form of vinyl decals, and durable vinyl stickers. We source the very best in Kustom Kulture, Counter-Culture, Biker, Tattoo Flash and Pin-up artwork from around the world - aiming to bring you some of the very coolest graphics on the planet!
As well as the vinyl graphics, we also sell other artist's merchandise such as clothing, woven patches, and poster prints.
We are proud to feature artists we love, and high-quality products in both artwork and material.