Retro 36 - Bringing you cool stuff & groovy gear since 1974, baby!
Retro36 were pioneers in the retro shopping world, starting in the early 70s when The Internet and SatNav were things you might see in a science fiction movie. This was a time even before Abba!
John and the team run a friendly and helpful business, both from their shop and also via The Internet, and are proud to have many loyal clients from all around the world looking for funky, wacky or fun retro stuff.
This pioneering spirit continues with Retro36 fully embracing The Internet and social networking sites and with plans for additional shops.
Here, Digger talks to John at Retro36.
---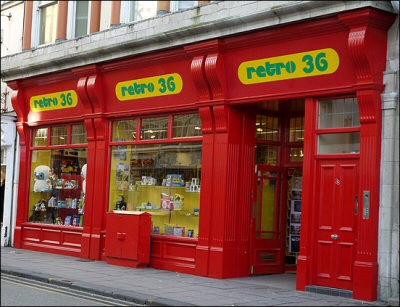 Digger: Hello John. Retro36 has been around for 37 years. There must have been lots of changes that you've seen. What have been the biggest changes in that time for you?
John: Yes, too many to mention really. Obviously, the rise of Internet shopping has made everything much more competitive. It gives people access to a wealth of knowledge and products just at the touch of a button. I've watched different retailers come and go over the years.
Digger: There was one retailer who has gone now who sold retro games, Chopper bikes and even the pub tables that had Space Invaders and other games on them.
John: We sell Space hoppers but we don't have any Raleigh Choppers.
Digger: When you first started what sort of items were you selling?
John: All sorts. We were less gadgety back then and there were more gifts. Condiments and jams, curiosities, Steiff bears, Shrog's pressed flower cards and all that sort of thing. We did have an Athena shop and were the first in the UK to have one.
Digger: I remember the tennis girl scratching her bottom.
John: Yes, we sold thousands of those. It's amazing to see that we were selling posters for around £1 thirty years ago and now they're selling for about £4. Whereas items have gone up times ten. £1 then should be worth £10 now but you see that consumables now are virtually as cheap as they were back in the seventies. Another product, Newton's Cradle, which we have been selling for thirty years, was £14 in a naff brown box and now it comes in a much better box selling at the same price thirty years on. Bread's gone up from 5 pence to £1 in that time, so that's quite a big difference that you see.
Digger: I suppose another big difference is where you sourced these items from? In the old days it would have been from the midlands and now it's China?
John: That's right, everything's from the far east now, most of it is from China and some of it is from Taiwan or Korea.
Digger: What do you think will be retro in twenty years' time? There's so much retro around now I wondered if it meant that the nineties and the noughties wouldn't have anything that stood out as nostalgic in the future?
John: I'm actually thinking the same thing. Everything seems to be going back, like with films, back to the beginning as if they've lost creativity and say "What are we going to do? Oh, we'll have to go backwards again." Obviously some things are going forwards but a lot of things seem to be, as you say, retro.
Digger: I wonder what they'll look back on. iPods and so on?
John: Yes, it probably will be that type of thing. But there doesn't seem to be an amazing amount of stuff out there that would be interesting, as it were.
Digger: Our generation was spoilt for choice because there was so much good stuff creatively - the TV, the music, the film.
John: That's right, and it will be difficult to pinpoint what we will look back on from now because there's just so much out there. When we went to the trade fair in February it was just amazing. There were twenty halls just full of stuff and it is unreal what's out there.
Digger: How do you go about choosing which ones you'll sell?
John: I think it's just like an innate skill. Obviously part of it is experience, almost like an intuition, and you weigh something's potential up in your brain. You may be born with it, this ability, and over time it develops and you find out what will sell well. So you have to look around and pinpoint the things that catch your attention and capture your imagination, because if it captures your imagination then it will capture the imagination of our customers. So, first and foremost, we really buy what we like because if we're interested in them then, hopefully, other people will be interested in them as well.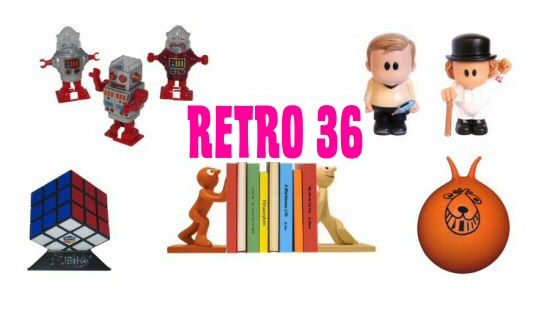 Digger: What are the bestsellers?
John: Bestsellers? We do very well on jigsaws, because they're great value for money. Tin toys, the old nostalgic tin toys which people of a certain age will remember well. But, unfortunately now due to toy safety regulations they can't be sold to anyone under eighteen. People were playing with them forty years ago and hopefully never got hurt but the regulations are stricter now because it's tin and paint.
Digger: Didn't do me any harm! (Laughs)
John: Some things are more stringent now, but customers over 50 will remember them and playing with them so will buy them to recapture their youth and put it on the shelf somewhere. And the Moomins have been very good.
Digger: Oh yes, I saw them on your site.
John: From Finland.
Digger: Is that where they're from? I thought they were Japanese.
John: No, they're from Finland. The Moomins – it's the 65th anniversary this year and they're soft toys, very light troll-type things and they are unique and very unlike anything else.
Digger: Yes, it said "Choose your favourite one" on the website and I couldn't choose because I liked all three being shown!
John: Yes.
Digger: I hope that's what your customers think as well. (Both laugh) So what gives you the most pleasure from running the Retro36 business John?
John: I think first and foremost would be finding new products and buying new things. That is the most interesting thing.
Digger: Have you got a warehouse or do you take orders and fulfil them from elsewhere? Or both....
John: We have a shop, obviously, full of stock and then we've got a basement which is very large and it used to be the Natwest bank. It's reinforced concrete downstairs and still has the old safes in there and it's very dry and very solidly made. So we have a very large stockroom downstairs which we use to fulfil orders to customers. And when we replenish the shop stock we obviously go downstairs and pick up what we need.
Digger: I suppose when you come in first thing in the morning you've got loads of orders that have come in from around the world in the night?
John: That's right, which is a bit of a boost really when you come in and there are all these orders and you think "I wasn't working in the middle of the night but we've still taken orders."
Digger: That's pretty good – it must be a nice warm feeling.
John: Definitely, a very warm feeling.
Digger: Why are people continually so interested in retro and nostalgia?
John: I think it's human nature to look back and reminisce, because no-one can look into the future because nobody's experienced it yet so all you really have is the right now. So the past is the only thing you can be sure of.
Digger: We only seem to remember the good in the past, don't we?
John: Exactly. We have fond memories etched into our minds of, maybe, a favourite toy which you played with, a good childhood friend or a favourite car or whatever. And you want to relive those happy memories, don't you? So you buy a toy or watch a TV programme you loved when you were a child and suddenly a happy warm feeling comes back and makes you feel good again. Maybe not young again but certainly happy.
Digger: What are your retro passions? Do you collect anything or are you a fan of a retro band?
John: My favourite band is The Stone Roses who are a Mancunian band and they weren't around for very long and went into the abyss for a few years.
Digger: it happens a lot, doesn't it?
John: Yes, it had something to do with the fact that Silvertone Records had signed them saying that they could only get royalties from vinyl. But then with the arrival of CDs and everything else they thought that wasn't fair. Then they released a second album in '94 called The Second Coming but that didn't get very good reviews and then a couple of years later they were finished. That's my passion, that and Superman comic books. Obviously I read them when I was a child and I still enjoy them.
Digger: There's a shop in London near The British Museum that specialises in comic books and magazines. I know that Jonathan Ross is a regular customer there.
John: Forbidden Planet?
Digger: No, this is specifically magazines and comics. There used to be a load of good movie and music-related memorabilia shops around there but they've all closed down in the last few years.
John: It's that the rates are just so high – they're astronomical really.
Digger: There was a great shop called Rare Discs that used to do, well funnily enough, rare discs, and a shop called Flashbacks which sold movie posters and stills and I could spend many happy hours in there. That has become a café now.
John: I like the name Flashbacks.
Digger: It was great. A really musty smell and loads of boxes to rifle through.
John: Our biggest overhead is the rates and rent. They're very high.
Digger: Yes, and you have to make that before you even start to make a profit.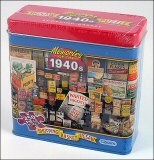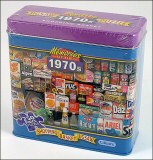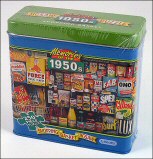 John: And because of Internet shopping all that money isn't going onto the high street like it used to thirty years ago, or twenty when The Internet was in its infancy.
Digger: When did Retro36 jump onto The Internet?
John: We only jumped onto it in 2005.
Digger: Wow, that was quite late then relatively?
John: We were always contemplating it and three years before we got on we were looking into it but because my dad had only just started using a computer I was a little slow in getting it sorted out. So we were very late, I suppose.
Digger: What does it mean to the business now?
John: I think it's an instrumental tool to keep growing and be successful. We had a new website launched this July and then social media websites like Twitter and Facebook – they allow you to connect with a much larger audience with just one Facebook post. So it's great to post a link on Facebook and then to get instant feedback from someone saying "Oh, I love that product, it's brilliant."
Digger: Have you noticed it working?
John: Oh yes, we've got 777 fans on Facebook now.
Digger: How many?

John: 777. They come from as far as Australia.
Digger: Wow, and these tend to be people that come in and buy stuff as well?
John: Yeah, yeah, so there are a lot of local people and a lot of Internet customers as well.
Digger: How does that work? You create a Facebook page…
John: It's a fan page. You can create fan pages rather than personal pages because the problem with personal pages is that you can only have 5,000 friends. With fan pages you can have 50 billion. They're called 'likes' now rather than fans.

Digger: Do they find you by searching on facebook or from a link on Retro36's website?
John: I think it's basically a bit of both because if someone puts a link up on Facebook about us then someone else will click on it and say "What's that? Oh that's a cool shop – I'm going to buy something from there." And then they either shop online with us or call us up. We are also trying to develop our weekly blog called Retroworld where we've already done fourteen episodes.
Digger: Are you reviewing products?
John: Yes, we just did one where we're taking people around our dedicated poster room. We re-did the room as a poster room with music posters – retro like The Doors, and movies.
Digger: These are for sale?
John: Oh yes. They're repros including some little mini ones which are £2.
Digger: Breakfast At Tiffany's, Marilyn, Elvis and things like that?
John: Yes, that's right. Hendrix, James Bond – Sean Connery in his white tuxedo saying "The name's Bond. James Bond."
Digger: It sounds very impressive actually. From not being bothered to do anything on The Internet it now sounds as though you're doing everything on The Internet.
John: (Both laugh) Yes, as you say from doing absolutely nothing we're now really going for it. Obviously it's not the be-all-and-end-all but it's a very useful tool.
Digger: Well, as you said, you come in first thing in the morning and hopefully you've got enough orders that will hopefully have contributed towards your rent and rates and that's before you start your day's work.
John: That's right, exactly, and hopefully over the next few years we'll keep developing it as well.
Digger: Do you do anything on eBay?
John: We don't do anything on eBay. Just on our website. I did do a little bit of eBay very early on but I found it just so tedious.
Digger: You're absolutely right.
John: And I thought that it was just so stupid with people asking all these questions. And eBay kept putting up their charges and then they changed it so that only customers could put feedback on and you can't reply back properly. I thought it was a waste of time so now we only sell on our website. I don't think I'll change at all.
Digger: eBay started so well as an auction way back – I was on it very early in the nineties buying and selling posters, but then it became a general store and a boot sale for the world and his wife. That and the extra charges for everything, as you mentioned, really spoiled a great concept. It's not a proper auction anymore and there's so much dross on there now.
John: That's right.
Digger: If you put a good memorabilia item on there then there'll be 10 others, mostly inferior and all incorrectly priced and described, also on there.
John: I don't buy from eBay now – I always buy from independents now and locally where possible.
Digger: Where do you think the business is heading in the future?
John: We were looking to open another shop in a nearby town in the next two years. We're just keeping our eyes peeled for a good location.
Digger: Why a nearby town?
John: it's just easier to look after.
Digger: And there's a big enough market to serve people in two towns?
John: Yes, we want to get a few more shops open.
Digger: So eventually you could have an empire of shops?
John: Hopefully. As close as we can to where we're based so we can keep an eye on them and travel without too much hassle. If they are too far away then I don't think that's a great idea because too many things can go wrong. If it was too far away, say three hours' drive, and things went wrong it could be a whole day away to sort it out when you could be working locally and keeping it as you want it. I think twenty minutes away or so is good because we can keep an eye once a week without too much travel.
Digger: There is definitely a market for your kind of stuff in each big town because there was a shop that sold your kind of stock here in Northampton and it was always buzzing with customers. I suppose it closed because the lease didn't renew or something like that, but it was very popular. There is a market for it in major towns – maybe when you have your local network of shops in a few years you might have to decide whether or not to be a bit further afield – York and Birmingham and Bristol and so on.
John: That's right. But obviously our priority is that we strive to be the best that we can. We're money-driven to a degree but it's also a passion and a labour of love. And that's what gets us up in the morning. Because we want to be best at what we do and getting customers saying "You've got a great shop." Or "You've got a lovely website." Or whatever. The money is nice as well but we like what we do and we try to do it the best we can. That's the main mantra, as it were.

Digger: Your mission statement?
John: Yes.
Digger: I was teasing a client earlier on because she is running her business from a room in her house and on her website it says corporate headquarters. (Both laugh) That's what you can do with The Internet.
John: That's right.
Digger: Well John, it's been good talking to you and we have got a great insight into your business so thanks very much for that.
John: Thank you David.

Retro 36 is a successful family business established since 1974. Our team of buyers constantly strive to find new, interesting and out-of-the-ordinary products, helping make the Retro 36 range truly unique. Cool stuff, things with a twist, quirky, funky and fun are just a few of the words to describe the Retro 36 range. Our award-winning retail shop and website brings the unique Retro 36 experience to everyone.

We're still small compared to the world of the multi-billion pound retailers but we think that should be championed. Being a small independent business we care more for our customers and you're certainly not just a number when you buy from us. We're real folk just like you, working hard to bring you the very best toys and gadgets available. When you buy from us you can be certain whatever product you choose will be a sure hit with the receiver. That's because we use our 37 years of experience to pick the most fabulous products from the best suppliers in the world. There's no need to hassle yourself looking through 1,000s of products at other retailer's websites (or shops) to find a good one. We've already done that for you. Only awesome products find their way into our shop and onto our website.

Our business began as a relatively small retail shop, specialising in retro toys on 36 St. Nicholas Street in Scarborough (hence the name Retro 36!). The shop was an instant hit and within 18 months, we had moved into larger premises. Since then, we have continued to expand via our website and have become a well-loved and well-respected retailer.

Address:
37-39 St. Nicholas St
Scarborough
North Yorkshire
YO11 2HF
UK

Telephone: +44 (0)1723 381707