Lisa Martin

Digger talks to Lisa Martin, a popular performer on the 'retro and nostalgia circuit' who offers a Forties/Wartime show called 'I'll Be Seeing You' and a Fifties Swing show 'Ladies of Swing'. Lisa also performs a Nostalgic Decades show which combines the above with a 1960s/1970s dance/party set.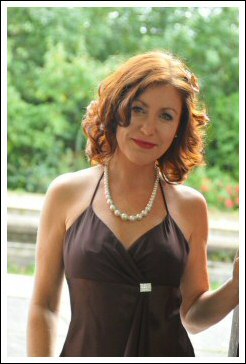 Digger: Can you tell us a little about your background and your musical roots?
Lisa: I grew up on the Wirral, near Liverpool. I've always sung since I was little, and as a child I started off performing in variety shows at the Floral Pavilion in New Brighton and the Liverpool Empire. When I got older I moved to London and spent a few years as lead singer in a function band. Then I got a job on a cruise ship based in USA. I spent the next several years performing around the world on cruise ships and in hotels. These days, I'm based in Glasgow, Scotland but I still travel far and wide singing at functions, weddings and other events.
Digger: Why is Retro and Nostalgia so enduringly 'in fashion' and what is this fixation that we Brits have with the war years?
Lisa: In these times of reality TV; Big Brother etc, there seem to be so many people who are famous for 5 minutes, then they're never heard of again. I think that maybe people like to look back to those days when showbiz was super-glamorous and celebrities were 'real' stars. As for the interest in the war years, it seems that there is still a real sense of gratitude and respect for the men and women who fought for us. People also seem to have a real curiosity about what life was like back then during wartime.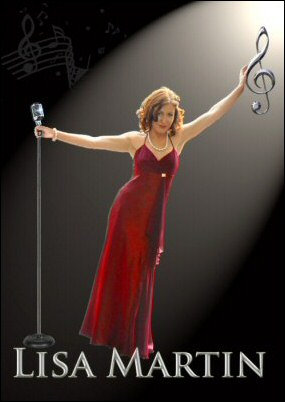 Digger: You do a Forties/Wartime show and a Fifties Swing show. Can you give us an idea of what to expect?
Lisa: My 1940s tribute show is called 'I'll Be Seeing You'. I cover all the popular wartime classics by artistes such as Gracie Fields, Anne Shelton, the Andrews Sisters and, of course, Dame Vera Lynn. Songs include Boogie Woogie Bugle Boy, The White Cliffs Of Dover, Sing As We Go, Wish Me Luck As You Wave Me Goodbye and not forgetting We'll Meet Again. My 1950s tribute show is called 'Ladies of Swing'. It is a glamorous, classy type of show with songs from legendary artistes such as Judy Garland, Ella Fitzgerald and Doris Day. I also like to include the 'fun' 1950s songs by favourites such as Connie Francis and Brenda Lee. Songs like 'Stupid Cupid', 'Who's Sorry Now' and 'Que Sera Sera' are great for getting everybody to singalong and get dancing.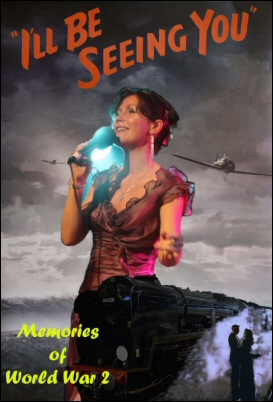 Digger: What sort of feedback are you getting from your shows and what aspects of your shows are the most popular?
Lisa: Both shows are proving very popular. Songs from these eras have such staying power - it's amazing to think they were written so many years ago and yet they're still being recorded today by artistes such as Michael Buble and Natalie Cole. I get a lot of people telling me that these old songs are "so much better than all that modern rubbish!". I include a lot of sing-along type songs in both shows, and it's really lovely to look around and see the smiles on peoples' faces as they join in and remember all those beloved memories.
Digger: Do you build the flute into these shows?
Lisa: Yes, I do sometimes put a flute solo in if the song calls for it, usually on the ballads or the jazzier numbers.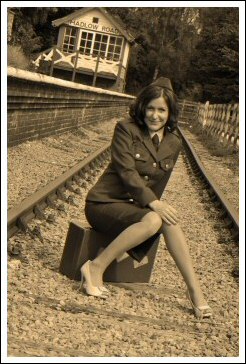 Digger: My favourite demo of yours is How Sweet It Is. Are there any plans for a sixties or Tamla type show?
Lisa: I do a Nostalgic Decades show which combines my 1940s and 1950s tribute shows, together with a 1960s/1970s dance/party set, so that has a lot of 1960s/Motown numbers in it.
Digger: What do you most enjoy about what you do?
Lisa: I truly feel blessed to do what I do. I've spent my life travelling the world and doing what I love. I especially love my 1940s and 1950s tribute shows because they give me the chance to bring back these beautiful songs to appreciative audiences.
Digger: What are your Retro passions?
Lisa: I've always loved the music and movies of the 1940s and 1950s, ever since I was a child watching Hollywood musicals with Gene Kelly, Judy Garland and Frank Sinatra. I love the glamour, fun and nostalgia of it all. I think perhaps I was born in the wrong era!
Digger: What other plans are there for the future?
Lisa: At the moment I'm just concentrating on working on my shows, and making them as good as possible. I love researching new (old!) songs. It's amazing how many gems are out there that I've never heard before, so I'm always on the lookout for more songs and ideas to add into my set.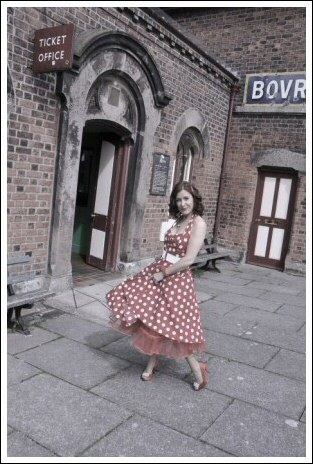 Please visit Lisa's Website
And here is the link to a youtube video of Lisa's 1940s show: