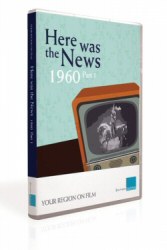 RETROSELLERS.com - Interview with Andrew Gray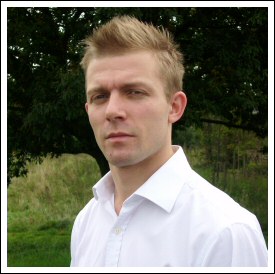 About Andrew Gray
Andrew Gray is Managing Director of Timereel Studios; a film production company based in Norwich. Using original archive footage, much of it that has never been seen before, Timereel creates unique and evocative films showing how the lives of ordinary people were affected by extraordinary events.
Timereel has produced several titles about our capital city, including Haunted London and London's East End (1900s-1930s). They have also developed a stunning collection of atmospheric films prompting happy memories and reminding us of some historical milestones in East Anglia; from life on the Norfolk Coast in the 1920s to Anglia at War.
---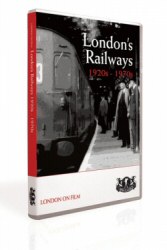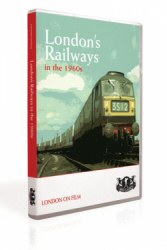 Digger: Please tell us about your background and the background to Timereel
Andrew: That's quite a long story! I first became interested in the film business when I was 18. I grew up without a television, so I was always sucked in by the magic of cinema. I purchased some books on film-making, and shot my first film a year later. It was a 30 minute costume drama set in the Great War.
I read History at Cambridge, and after graduating I worked on documentaries for Channel 4 and Discovery. Timereel resulted from a flash of inspiration when I was standing in a bookshop one afternoon. I realised that people buy books on history and nostalgia, so why not make DVDs available showing film from the past?
We started the business with just two titles, and grew it from there. We have worked with the East Anglian Film Archive on local interest DVDs, and have now signed a major deal with ITN Source.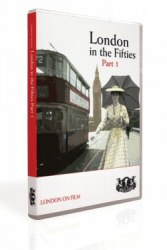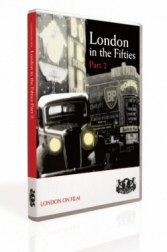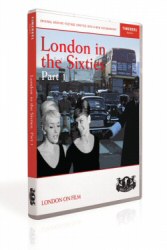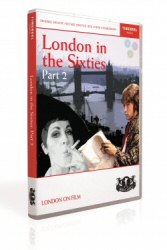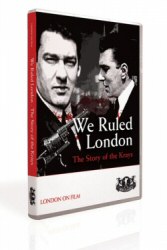 Digger: You have a very broad range of nostalgia titles. How much work and research goes into your titles and how do you decide what topics to focus on?
Andrew: The work involved is considerable. People like our titles because we unearth film that has not been seen for over a half a century, so that takes a lot of research time. It's important to dig out the gems of film. Once the film has been researched, we then commission a script writer to create and research the story.
We choose topics based on feedback from the public, and by keeping an eye on what's currently popular in the book trade. Some titles are dictated by the film itself – we have recently come across some unseen footage of the Dunkirk evacuation, and this has prompted us to make a documentary about those dramatic days in 1940.
Digger: The titles are beautifully presented and produced. Does modern technology make this any easier and how do you maintain this quality?
Andrew: Absolutely – it would be much more costly and time consuming if we were handling original film. Everything we use is digital. The film arrives on a hard drive and is edited on a Mac.
Computers have changed the whole business. Some people will say there's no substitute for the original film, but the fact is that technology can improve the image. Film gets scratched and warped over time, but we are able to clean the footage digitally, so that the customer can see it at the best possible quality.
Digger: So, what sort of feedback do you get about your products from customers?
Andrew: We have a very high level of repeat custom, so I guess they like what we do! I think our films have an enduring appeal because we go the extra mile to get unusual film. A lot of DVDs on the market are simply old TV documentaries. Ours are made from scratch, and have a strong literary feel. As a result, all our customer reviews on Amazon have a minimum of 4 star ratings.
A customer emailed me this week to say:
"As a newcomer to your DVDs, can I say how impressed I am with my purchases of Haunted London and The Krays' story - very well done. I note your DVDs cover southern counties - is there any future plan to expand to areas outside of these as I think your style of production would do justice to any location. I will certainly be buying more! Thank you"
Digger: Where is the product range developing in the future and what sorts of requests have you had for new products and titles?
Andrew: We really value our customers' opinions and make an effort to try and find out what kind of films they want to see. Listening and responding to feedback is one of the ways that we plan our new product development. We receive a lot of requests to make titles about the North of England, so we'll be making some about mining, industry and so forth. Crime titles are also very popular.
Our main focus will be creating DVDs about national topics. These will include biographies of people like Winston Churchill and Stanley Matthews, as well as titles about places, music and events.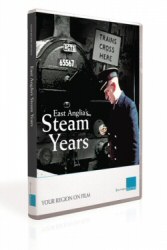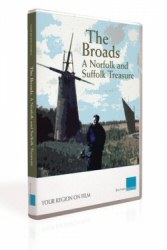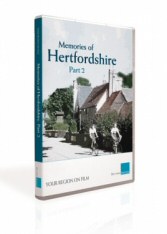 Digger: What are the most enjoyable aspects of what you do?
Andrew: For me, it's finding a very rare piece of film. The main satisfaction of the job is when the production is nearing completion, and the music is added. It really brings the production to life, and it's at that moment that I see it as a complete feature, and not a series of different pieces of film.
Digger: There are hundreds, if not thousands, of companies satisfying our demand for retro and nostalgia. Why is retro and nostalgia so enduringly popular?

Andrew: There's a big interest in retro at the moment. I think it appeals because unlike the present, the past is secure. As the past grows more distant, people like to salvage pieces from it, whether it's vintage clothing or snapshots of a simpler way of life. Old film often reduces people to tears – not because they're upset, but because there is something poignant about a time that has gone but lives on in memory.

Digger: What is your retro passion?

Andrew: Tricky to pin it down – I own an old mini in British Racing Green and a working 1930s gramophone! I'm quite a fan of 1930s Art Deco, whether its architecture or furniture.

Digger: Can you tell us about your future plans for Timereel?

Andrew: As well as releasing titles nationwide, we are building our relationship with cinemas. We have trailed cinema screenings and they have been very popular, so we're looking to expand those across the UK. Beyond that, we may also be creating titles for television – but watch this space!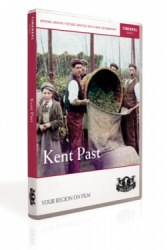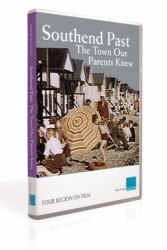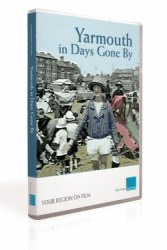 All Timereel Studios films are available on DVD. For more information on the range of titles available or to place an order please visit

Digger reviews Timereel's titles in our Reviews section.