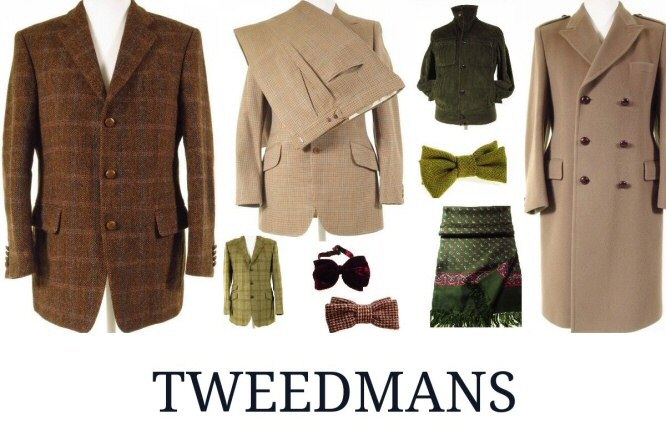 British fashion has a funny way of going full circle. For instance, 60's fashion, 70's fashion & 80's fashion vintage clothing is now more popular than ever with many fashionistas. Modern men want something unique and different.
It's not just about the style, men and women worldwide are insisting on better quality clothing that offers individuality and a chance to show off their personality. Buying a good item of vintage clothing is like a piece of couture clothing. It's unique, unusual and unlikely you will see anyone else wearing the same outfit.
Many celebrities are bucking the trend for couture designer clothing and turning to vintage suits and vintage clothing for something special & unique to wear... Tweedmans have supplied a few so they know!
Tweedmans is a leading online British supplier of genuine 2 & 3 piece men's vintage suits, classic Harris Tweed jackets, vintage clothes & accessories.
Here Digger asks Denise, the owner of Tweedmans, about her vintage men's clothing business...

---
Digger: Can you tell us how Tweedmans came about?

Denise: Tweedmans came about from a love of all things vintage. The quality and workmanship of vintage clothing is very appealing. I had been enjoying vintage fashion for many years and decided to share my passion with others. The decision to sell men's vintage clothing was due to the fact that I had always admired the tailoring of men's vintage clothing, with so many unique and unusual garments made through the eras there is such a variety of styles. The name "Tweedmans" was decided due to the fact we sell so many vintage suits. I wanted to offer "High Quality" vintage menswear not throw away fashion, a vintage boutique for men.

Digger: What are the most popular lines?
Denise: Vintage suits, vintage tweed jackets, vintage overcoats, velvet blazers and vintage accessories.

Digger: How does The Internet have an impact on what you do?
Denise: We are able to offer 800 items of men's vintage clothing & vintage suits (new items added daily). As we only sell online so orders can be placed 24hrs a day 7 days a week and delivery is quick. Standard UK shipping is FREE and Next Day delivery upgrade is available. We ship worldwide.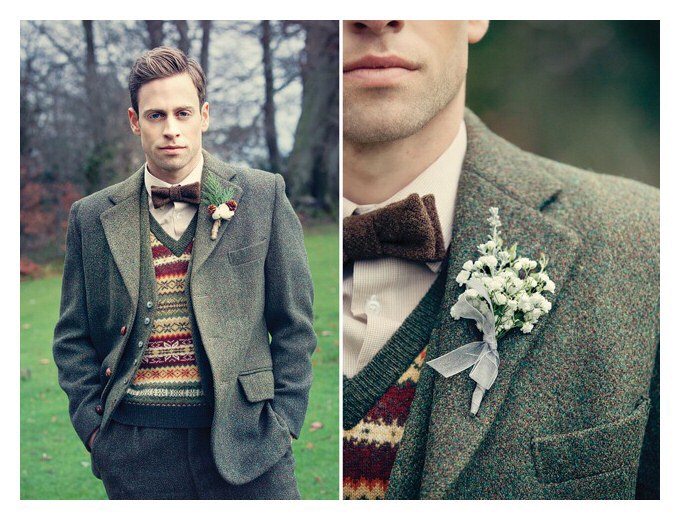 Digger: What gives you most pleasure about what you are doing?
Denise: Our greatest pleasure is finding rare and unusual men's vintage clothing, special vintage pieces that are unique. Helping customers to find that vintage "gem" they have been trying to source. Also the feedback we receive from happy customers is always a great feeling. We have a large loyal customer base who return again and again. A number of pieces of our vintage clothing have appeared in the media.

Digger: What sort of feedback do you get from customers?
Denise: Always very positive feedback, mostly amazement that the items are in such amazing condition. We wont sell anything less!

Digger: Not only are your items genuine and original, they seem to be a fraction of the cost of these items as new. This must make Vintage Wear a great investment and environmentally-friendly too as well as being something that looks great and makes you stand out from the crowd?
Denise: YES!

Digger: Why is Retro enduringly so popular and is it here to stay?
Denise: Vintage clothing is so popular due to the fact that it is a great way to add an air of individuality to any outfit and the garments are high quality. Especially popular is men's vintage clothing from 1940's, 1950's, 1960's & 1970's with so many events, clubs, re-enactors and period fashion followers it most definitely is here to stay.

Digger: Where is the Tweedmans business developing in the future?

Denise: Tweedmans is the largest men's only online vintage shop. With the largest selection of vintage suits available to buy online as well as tweed jackets & suits, velvet blazers & accessories. The range of products just keeps growing....


---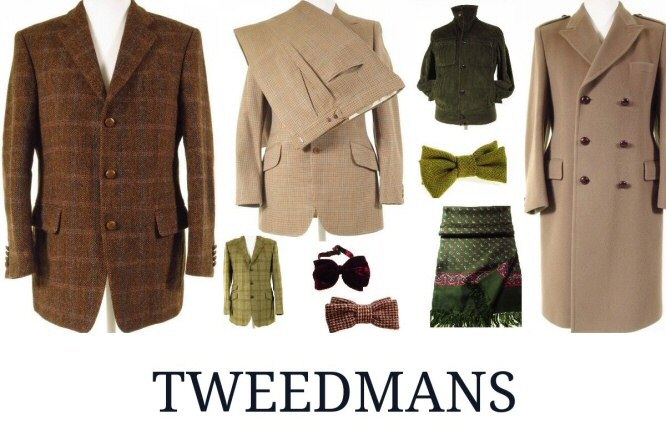 Tweedmans is a leading online British supplier of genuine 2 & 3 piece men's vintage suits, classic Harris Tweed jackets, vintage clothes & accessories.

With over 200 men's Harris Tweed jackets in our online shop we are England's leading supplier of top quality lightly used second hand Harris Tweed jackets for men... please buy with confidence.

We supply individual vintage suits and vintage clothing for chaps, vintage fashion lovers, bands, TV studios, film, stage productions, theatre wardrobe departments, LFGSS tweed run cyclists, Mods, event organizers, fancy dress, Mad Men fashion followers, students, professionals, re-enactors, themed party goers, dandies, Trads, Ivy league, Spivs, VW camper & classic car enthusiasts, vintage weddings, celebrities, steampunks, period re-enactment and 1960s vintage Harris Tweed jackets for the Doctor Who fans.

Please contact us if you need something that is not in shop. We may have it in stock, or be able to source it for you.

Classic, rare, antique, unusual, avant garde and quirky vintage men's clothing is frequently added to our shop. We sell a vast selection of eclectic, unique and original men's vintage clothing and vintage suits for you to browse and buy .... Britain's largest and best men's only vintage shop!
Tweedmans
(Online only)
Highstock Lane
Gedney Hill
Spalding
Lincolnshire

Tel: 01406 331418

Email: sales@tweedmansvintage.co.uk
---