(From the article Mademoiselle Robot loves Robert Roope 21.6.10)

When I was introduced to Black Eyewear, I was very curious about their creator, Robert Roope and his passion for Jazz. So I wanted to ask him a few questions about eyewear icons and the relationship between his designs and jazz...



MR: Tell me about your career.

Robert: At 14 trained as a Navigation Officer in the Merchant Navy. At 16, in 1959, I sailed from Liverpool on my first voyage to the West Indies and South America. We traded with countries along the Pacific coast, Ecuador, Columbia, Peru and Chile. It was awakening and fun.

My first job as an optician was in a Dollond & Aitchison practice on the Seven Sisters Road, Holloway in 1962. Here I dispensed hundreds of NHS glasses including those round gold frames that were later to be made famous by John Lennon, Ozzy Osbourne and many others. I was stunned to discover the variety of beautifully made spectacles that were arriving at the shop.

The attitudes towards spectacles in the 60s were changing. Specs were becoming fashion accessories instead of badges of disability.

In 1967 I went to work in an optical company in Copenhagen, Denmark to distribute eyewear from Germany, Italy, Spain and the USA. The best brands were from manufacturers like Carl Zeiss, Metzler, Marwitz, Rodenstock, Indo, American Optical etc.

In the early seventies I was sent by the American Optical Company to South East Asia to install optical factories and teach local people how to make spectacle lenses and fit them to frames and sunglasses in Singapore, Kuala Lumpur, Bangkok, Hong Kong and Jakarta.

I returned to UK in 1975 and decided to set up my own opticians practice in St Albans in 1979, 31 years ago.

In 1998 I started selling my collection of vintage eyewear through the shop website. My large vintage collection of frames and sunglasses had been gathered from my travels abroad, particularly in Europe and Scandinavia.


MR: How did you get into eyewear design?

Robert: My passion for eyewear design came out of a wish to rescue the bold simple iconic eyewear styles of the 50s. They had been replaced in the 80s by wall to wall unisex metal oblong frames in gunmetal and bronze. It was clone Britain, sameness, monotonous, characterless. I launched the Black Eyewear range in 2005 to put 50s designs back on the map.

MR: Tell me about your relationship with jazz.

Robert: I've been a jazz fan since I was 14. I got hooked on the first Jazz LP I could afford called 'Gone with the Wind' by the Dave Brubeck Quartet.

I loved the bebop era of jazz in the late 50s with Jazz greats like Miles Davis, Dizzy Gillespie, Charlie Parker, Charlie Mingus, Theolonius Monk, Sonny Rollins, Max Roach and many many more. I went to see them whenever I could in London, particularly at Ronnie Scotts Jazz Club. The music was so exciting, liberating and empowering. The spirit of improvisation was key to this, a great feeling of freedom welling from the music.

In Copenhagen 1969, I was a member of the Monmartre Jazz Club and one late evening after a few Carlsbergs I played a very short duet with Count Basie on the piano. This was probably the height of my musical career. Dexter Gordon was a regular at the club and I also met Ben Webster, Coleman Hawkins and Phil Woods.

Jazz has kept me together during difficult times in my life. Miles Davis' 'Porgy and Bess' and 'Kind of Blue' were often godsends during these times.

Favourite Jazz musicians: Charlie Parker, Miles Davis, Bud Powell, Dave Brubeck, Cannonball Derley, Chet Baker, Paul Desmond, Duke Ellington, Stan Getz, Art Blakey.

MR: What makes an iconic pair of sunglasses?

Robert: Sunglasses are iconic if they transform the face and add character and
mystery to it.

MR: What inspires you?

Robert: Every year in spring an elderly lady customer comes to my Opticians shop and says "Mr. Roope, I want you to make me look like a movie star". "Which one this year?" I ask her. We choose one and by the time she leaves the shop she has almost become the Movie star she wants to be.

MR: What's your creation process?

Robert: Sometimes I visualize a face from the past. A look, a style, a character then emerges in my mind and I begin framing the face with a shape to suit him or her. I search around for the style shape for this face and begin to create something new if a suitable shape does not exist already in my collection.

I'm constantly scanning passers-by and observing the glasses they are wearing, I visualize more suitable eyewear for them. I am very conscious of the geometry of the face and aware that face shape and character can be seriously altered by the shapes and colours you add to the face.

MR: When were you the happiest?

Robert: Walking in the woods.

MR: What were you like as a little boy?

Robert: Hyperactive playful troublemaker.

MR: What was your dream job growing up?

Robert: Zeppelin pilot.


Many thanks to Laetitia Wajnapel for the use of this article. www.mademoisellerobot.com MademoiselleRobot.com is a Fashion and Lifestyle blog with a Modern Vintage twist. © Laetitia Wajnapel
---
Digger at www.retrosellers.com also caught up with Robert on 21st July 2010 and here is the Q/A they did together:

Digger: What gives you the most pleasure from running the business?

Robert: I like to help our customers find what they want. Itís always a pleasure to find a unique frame or sunglass for a customer that looks fabulous and fits comfortable and fits the image that the customer has been searching for. We know this will be a one-off look, not one of the masses. There is only one like that.

Digger: What sorts of people come to Robert Roope Vintage and what kind of feedback do you get?

Robert: People who come to us have been trying everywhere to find something different to wear. Often, they have been looking for a very long time in vain. Most of our Robert Roope Vintage customers are interested in fashion of the 40s, 50s and 60s. They are usually very stylish in appearance and have a strong sense of what they want to fit the outfits of the era they are wearing.

Digger: Why do you think people are so interested in retro and nostalgia?

Robert: People are interested in retro and vintage because in our rapidly changing world, stability, security and a sense of belonging are essential to feeling okay. I believe wearing established fashions of the past gives us a better understanding of how we have got to where we are in the present. It also serves to help us link up to our parents and grandparents. By wearing their fashion we are embracing the good tastes of our ancestors and, by wearing their eyewear, you could say that there might be a wish to view the world as their ancestors did. It was a simpler place perhaps?

Digger: What are the biggest sellers?

Robert: Our biggest seller is a style from the 1950s. It is the Retro 1 D in colours two tone grey and solid black. Second biggest seller is also from the Retro 50s range called the Memphis in colour Light tortoishell.
Digger: What does The Internet mean to your business?

Robert: The internet is crucial to our business where we are able to show 5,000 frames and sunglasses quickly and offer the enormous choice that modern customers require. It helps us to spot trends in design very early on so we can arrange our stocks to meet those needs when they arise. WE love to be able to meet customers from around the world.

Digger: What would you still like to achieve and in what direction are your planning to take Robert Roope Vintage in the future?

Robert: We want to integrate Robert Roope Vintage with our more focused on vintage eyewear site www.RobertRoopeVintage.com We intend to continue designing eyewear that embraces the best of eyewear designs of the 40s, 50s and 60s. We would also like to offer a network of Ďtry oní locations in key cities of the world to help our customers make better decisions about what glasses suit them.


---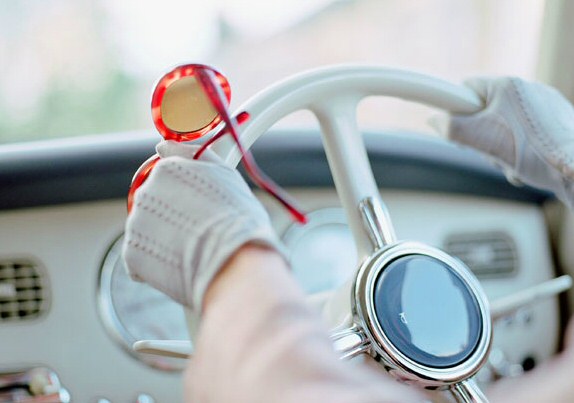 Robert Roope Vintage - Online vintage eyewear optical store selling vintage eyewear designed in the 1950's, 1960's, 1970's and 1980's.
Robert Roope Vintage
RobertRoopeVintage.com started out as an online outlet for the sale of a large private collection of vintage eyewear. This collection has been gathered from all over Europe over the last 30 years. The idea was not only to sell these glasses online but to help search for new vintage models worldwide.

Please visit our Youtube page

Please email us at admin@robertroopevintage.com or phone us on 01727 761048.

Shop address:
Robert Roope Vintage
Robert Roope Opticians Ltd
20 George St
St Albans
Hertfordshire
AL3 4ES /UK