Crazy About Magazines is an online business that specialises in the sourcing and supply of Celebrity magazine back issues and Vintage magazines - Hello!, OK!, Vogue, Elle, Glamour, Kerrang, NME, Loaded, GQ, Arena, Vanity Fair, Tatler, ZOO magazines as well as many other titles. They currently have 10,000 magazines in stock.
It all started, as things often seem to do, as a hobby and interest, and now has blossomed into one of the most successful such services on The Internet.
Here, Digger talks to Jackie who owns and runs Crazy About Magazines.
---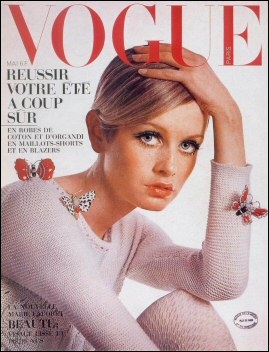 Digger: Hello Jackie.

Jackie: Hello David.

Digger: How's business?

Jackie: Yes, it's doing rather well.

Digger: Good to hear.

Jackie: Yes.

Digger: Can you tell us how Crazy About Magazines came about?

Jackie: I started off by selling on eBay and I've been selling on there for about five years.
Digger: Have you noticed peaks and troughs in demand on Ebay?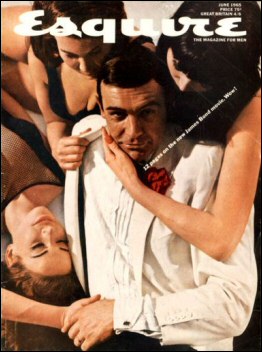 Jackie: Yes, yes and then obviously the fees went up and visibility went down and then we were selling abroad.

Digger: They introduced Buy It Now which turned it from an auction into a big shop.

Jackie: No, well we just got tired of it and we thought because we've got all of these magazines we should start up a website. See how things go.

Digger: How are people finding you?

Jackie: Well, we're just Internet-based so we rely on people searching through Google mainly. At the moment we're getting about 500-600 visits a day, so pretty good. A wide range of things that people are searching for, from the common magazine to 'Can you find me an article – I appeared in this magazine years ago – have you got it?" It's amazing what people are looking for.

Digger: And you only get paid when you actually find the item?

Jackie: Yes.

Digger: It can be quite labour-intensive, sourcing, can't it?

Jackie: Yes.

Digger: But when you get a good customer they're worth keeping happy. I had one American lady client who liked a certain quite obscure British actor and I would source items for this lady who would pay a premium for me to go up to London and find photos, posters, copies of TV or films that he was in. The stills at the B.F.I. would cost £25 for me to buy but she was quite happy to pay for as many as I could get and pay for me as well. It was quite lucrative.

Jackie: We do find that. We have collectors who like Cher, Alan Rickman - we just had a large order from a lady in the States who likes Michael Jackson and is prepared to pay good money for items that they can't get. Or, you know, for items that they can't source easily abroad. And for back issues that they missed.

Digger: Have you got many complete runs of magazines?

Jackie: I would love to get a much larger collection of Vogues. We're really only going back to the early seventies with Vogues and obviously they're getting hard to find. We've got collections of Esquire, of Attitude the gay lifestyle magazine, fashion magazines do very well. Large collections like Vogue and Elle, Tatler, Harpers, those sort of things.

Digger: Where does it come from? Does it come from people's collections when they stop collecting or pass away?

Jackie: I have always been interested in magazines so I've collected a lot over the years. My boyfriend has also collected too and we sort of combined forces on eBay. And now, because we buy collections, we get a huge amount of people contacting us and saying "Would you like to buy this, would you like to buy that, how much would you pay me for this collection?" and so on. We just have to sift through what we need. We'd be bankrupt in no time if we bought it all. And we haven't got the room.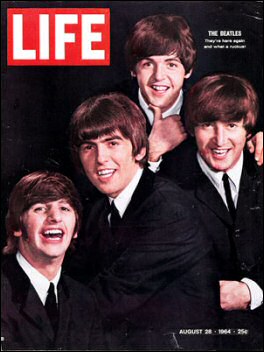 Digger: So you clearly have to buy to sell and sell to buy. Are the main sellers the titles that you mentioned?

Jackie: Yes, we try to collect anything and everything that we can, from fashion to music, TV, Glamour, whatever. We steer away from the adult stuff – you know, Penthouse-style.

Digger: A friend of mine is a big sci-fi fan and Katy Manning was Dr Who's assistant in the 70s and she appeared naked posing with a Dalek in one glamour mag. He took it to a signing and presented her with it and she said "Oh no, I don't sign THOSE these days." (Both laugh) He was very disappointed... So you have complete runs of some titles. What happens if you have a request for one issue from a whole run? Do you say you can't have it because it will ruin the set?

Jackie: No, we don't. I can say we've got a complete set at the moment but they're there for us to sell, so if someone wants to buy one then we'll sell it and try to replace it. What we've got on site is about 10,000 magazines.

Digger: Do you have much dealing with the other dealers?

Jackie: No, I haven't had any dealings with them direct. I do refer people to them sometimes if I don't have an item. I did contact them and said we'd be happy to recommend them if they recommended us if either of us didn't have a particular item a client was looking for and they said yes.

Digger: Have you had any referrals from them?

Jackie: No.

Digger: Mean lot! Some people are like that. I suppose The Internet has a huge impact on what you do?

Jackie: It has. We wouldn't be here but for The Internet. We might get a few local people making enquiries in person, but it's all selling online.

Digger: There's a man called Ken who runs a very well-stocked magazine and ephemera shop in Newport Pagnell and I don't know how he keeps going because he doesn't seem to be online. I know he does a lot of fairs, so maybe that's why. You don't attend fairs, do you?

Jackie: No.

Digger: What gives you most pleasure out of what you're doing?

Jackie: I've always enjoyed reading since I was sitting in my pram. Always interested in fashion magazines and celebrities. Oh, we have got almost a complete run of Hello! Magazine from issue one. And just leafing through the magazines and the vintage stuff, it's just very interesting and I find the hole scenario of selling so much more worthwhile than the job I already do.

Digger: I may have some magazines for you. I have a lot of American movie magazines, mainly from the fifties. Movieland, Screen Stories, Photoplay. Should I send you a list?

Jackie: Yes, please do. Send the details.

Digger: How do you know what might sell?

Jackie: Having been doing this for a while now we sort of get an idea of which celebrities are popular and what sells well. Again, there's contact from people who say "Is this article on page ten of the magazine? I've read that it is somewhere and would like to buy it if it is."

Digger: So it's not always the cover that sells a magazine?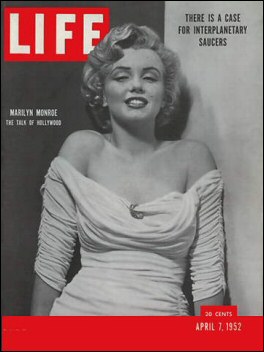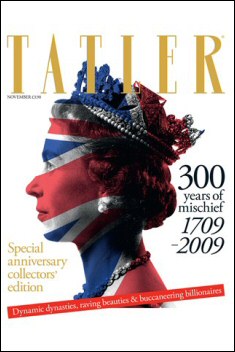 Jackie: No.

Digger: And there's adverts in there as well, of course, that can also be what people are looking for. You've added autographs to your range too. Is this part of an expansion of the product range?

Jackie: No, actually that's my partner and he's collected autographs for a long time and has decided to set up his own website. Then we decided that we should combine the two. Someone might be interested in a magazine that features someone and they might also be interested in a signed photo if we've got it. So he put it there as a sideline for the magazines and again that's doing pretty well.

Digger: That's good. The old cliché, if you can do well in this climate...

Jackie: That's right.

Digger: Is he thinking of stopping his day job as well?

Jackie: Yes, sort of. He helps out in a small way. I'm more managing it. I won't say he's disorganized but… I think I'm more in keeping with the day-to-day running, but if it takes off and grows he would eventually like to come alongside and go forward full-time with the business.

Digger: What do customers give you in terms of feedback?

Jackie: Well, touch wood, we've never had a client come back to us yet to say they are unhappy. And we've been trading for two and a half years. No unhappy customers. We've got a customer feedback page and no bad comments so far – things like "packed well and beautifully presented and better than I ever could have thought".

Digger: That's very difficult to achieve - normally something will go wrong with the delivery or something beyond your control and you'll get the negative feedback, so you've done well.

Jackie: We've had a few hiccoughs with the post, of course we have. And we're always happy to resolve those sorts of things but we've never had anyone say "This is a terrible copy and we'll never buy from you again." I suppose we might at some point and you can't satisfy everyone, can you?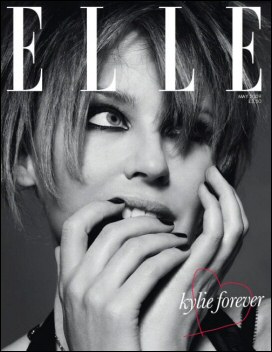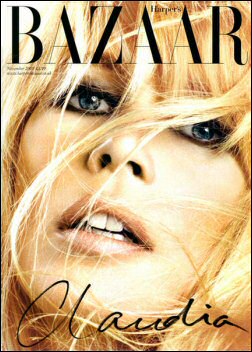 Digger: What is the biggest seller?

Jackie: The biggest seller is Vogue. We're always looking for more too.

Digger: What are people doing with these? Are they buying the whole thing and keeping it or cutting it up and turning pages into framed items?

Jackie: Well, I don't really ask a lot of the time. I know a lot of people buy them as birthday presents. At the moment, the eighteenth and twenty-first birthdays are looking for a 1988 and 1989 Vogue so that is a twenty-first birthday present for someone, I presume.

Digger: You know your business so well you can actually start to predict what you need to get out next, can't you? It's all clever stuff. There's companies that do this for newspapers. You don't do that, do you?

Jackie: Yes. We've got a few newspapers as well! (Laughs)

Digger: Birthday newspapers are a big thing, aren't they?

Jackie: We've only got a relative few. We don't throw anything away. Newspapers deteriorate fairly quickly and we have to keep everything in a darkened room as well. We've got a storage unit where everything's shelved, in the dark.

Digger: Where is the Crazy About Magazines business developing in the future?

Jackie: Well, I'd like it to keep going onwards and upwards. More stock, more sales, more visibility over The Internet, more customers.

Digger: That all sounds highly possible.

Jackie: It does sound highly possible. We were planning on moving to larger premises but that is not an option at the moment but may be in the future.

Digger: Is this stuff easy to insure?

Jackie: We have special insurance and also there's another company in the same unit as us – I think I might have spotted them on your site? – Cinemania. She's on the floor above me and we often have a good natter together. She's got her own business and it's also paper products as well. It's a bit difficult finding insurance because obviously some of the magazines are secondhand goods. Fire hazards.

Digger: I never know hot to value these things when posting them. I mean, there's face value but also the value of trying to obtain another one which sometimes could be costly if not impossible. It's very difficult to quantify.

Jackie: It's a difficult area yes.

Digger: Well, Jackie, it sounds like a great business with a lot of potential for expansion. A good thing is that you're doing something you're interested in. But I just wonder how you ever get any time to read now.

Jackie: Well yes… (Laughs)

Digger: You don't do you?! I wonder where our businesses will be in ten years' time and where The Internet is taking us?

Jackie: I don't know what we did before we had it. All the research that had to be down the library and now it's there are the touch of a button.

Digger: It's been great talking to you and thanks for that. Best of luck with the business Jackie.

Jackie: Thanks David. Bye.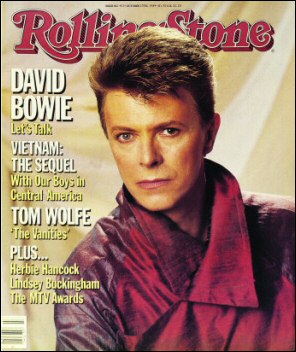 ---

Celebrity magazines back issues - Hello!, OK!, Vogue, Elle, Glamour, Kerrang, NME, Loaded, GQ, Arena, Vanity Fair, Tatler, ZOO magazines.
At www.crazyaboutmagazines.com you will find a huge selection of original vintage paper back issue magazines available to purchase in our magazine store. We have thousands of vintage magazines available!

We stock a wide range of new and used magazine back issues including celebrity magazines, entertainment, vintage fashion magazines, music, movies, royalty, television, women's magazines plus lots more. We have a vast selection of Hello!, OK!, Vogue and Woman's Weekly magazines. We have a wide selection of old magazine back issues in stock including many old vintage magazines.

crazyaboutmagazines
Unit 13H
97A East Road
Sleaford
Lincolnshire
NG34 7EH
United Kingdom

Telephone: 07733 396076

E-Mail: crazyaboutmagazines@yahoo.com