Hugh Hamilton has been in the antique billiard table business for some thirty years. Recently, he decided he wanted to try something new and is building up a new business supplying Retro and Vintage Furniture, Lighting and Accessories. Here Hugh talks to Digger at Retrosellers.com about his new venture.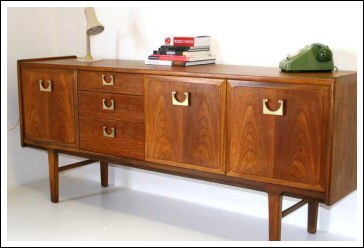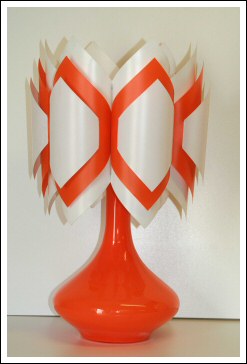 Digger: Can you tell us a little about the background to Hamilton & Co?

Hugh: I had another business for almost thirty years which was supplying antique billiard tables and games, which I eventually sold 18 months ago to my two managers. And we were restorers of antique tables and other decorative objects connected with billiards and games at the top end of the market. I decided to go into furniture with a lot of restoration and this new, small business.

Digger: Small but beautifully formed?

Hugh: Exactly.

Digger: Youíve got some terrific stock on the website.

Hugh: Iím only just building it up and Iíve put another twenty items on this week. Iím actually in the middle of photographing a whole load of stuff now. Iím trying, to be honest, to build it up over the next couple of years and Iím not in a rush.

Digger: Thereís that clichť that if you can start and sustain a business in this environment you can do so anytime.

Hugh: Yes, well Iím very excited about starting this new venture.

Digger: What are the best sellers and the most popular era for your clients?

Hugh: It really is the fifties, sixties and seventies, and mainly the sixties. Theyíre the three decades I cover.

Digger: Are you finding these people are trying to deck out their entire houses or are they looking at selected items?

Hugh: Theyíre looking at selected items. Through my previous company, Iíve got a lot of connections with interior designers and set designers, because we supplied the top end of the market for over twenty years via Hamilton Billiards. It was the leading billiard company, exporting all over the world and supplying the domestic market and through my contacts Iím selling furniture and trying to build up the lighting side of the business too. I am selling to a lot of younger people who are looking at individual objects but also to mix and match antiques and modern furniture.

Digger: Iím kicking myself because I had a beautiful fibre-optic lamp from the seventies which was a black globe shape in smoked Perspex and I threw it away when I thought it had passed its sell-by date. It would be worth a lot today.

Hugh: Well probably. What I find interesting about this market is that you have the lower end of the market which is general furniture from that period, then youíve got middle-range which tends to be early Heals, early G-Plan and early Ercol. Quality, well-made furniture from the UK and Scandinavia. Then youíve got the top end of the market which is designer furniture Ė one-off, beautifully designed pieces.

Digger: Like youíd possibly buy in Tottenham Court Road?

Hugh: Yes and Alfieís Market and Praed Street. Lots of Italian and American fifties and sixties stuff.

Digger: Is there still a lot of material to be sourced out there?

Hugh: I think thereís quite a lot of it still around and Iím not having a problem at the moment. Iím just building my stock up slowly because Iím restoring at the same time. I donít want to end up with a whole load of stuff thatís not restored. Iím buying three, four or five pieces a week, restoring them, putting them on the website and Iíve got a warehouse where Iím accumulating a lot of stock. Itís a growing business.

Digger: What gives you the greatest pleasure doing what you do?

Hugh: I think basically itís searching for good quality antiques from that period, restoring them to their former glory and then obviously selling them. I actually enjoy the whole process. I mean, buying is great but selling is also rewarding and dealing with the customers. Iíve done it for thirty years and I get a buzz out of giving people good service.

Digger: And having something that was in tatty condition, turning it around and also making a fair profit as well.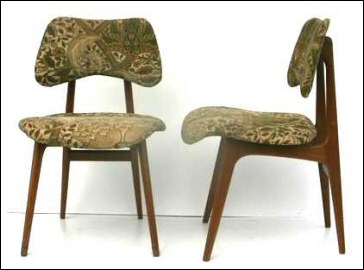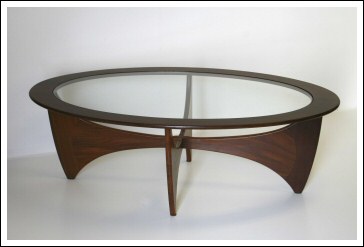 Hugh: Exactly. Iím not buying anything thatís too damaged. I used to do that with billiard tables. We had so many antique tables with chunks of carving missing and Iím avoiding that.

Digger: What is your retro/collecting passion?

Hugh: Itís really furniture from that period. I also like antiques but Iím really going to try to focus my mind. Because Iíve been offered a lot of antiques but Iíve only got a small antiques section on my website. It really is a passion for good design, well made.

Digger: Are you happy for them to pass through your hands, for you to be the custodian for a while and then to sell them on?

Hugh: Very happy to do that.

Digger: What does the Internet mean to your business?

Hugh: Iím hoping to be totally Internet based. Itís going to mean everything to the business. Iím building the website up and Iím selling quite a lot of stuff on eBay as well, which I eventually want to avoid.

Digger: eBay used to be a proper auction but it certainly isnít these days. And their commissions have gone up so much.

Hugh: They have. Iím doing it on eBay so I can test the market and Iím putting some items into auction houses and my main selling priority is going to be the website, secondly will be markets and big antique fairs which weíll be attending and eventually I may get a shop.

Digger: So people can come along and have a look at and feel of the stock?

Hugh: They can do that now because I have a small unit and I want to avoid a big showroom like I had in the previous business if I can. Iím just trying to keep the costs down.

Digger: How big is the restoration part of your business?

Hugh: I have another guy who works with me on the restoration and the majority of items I collect need some form of restoration. So itís very important.

Digger: Does that cover lighting too?

Hugh: Yes, we have to have lighting re-wired. We polish up any woodwork. Iím finding it slightly difficult to find sixties and seventies lighting.

Digger: There was a shop in a side road off Shaftesbury Avenue near Centre Point called Tom Tom which was full to the brim on two floors with fantastic sixties and seventies plastic furniture, ball chairs, lights and retro electronics.

Hugh: What happened to it?

Digger: I wish I knew. A friend bought some furniture there but I donít know what happened to the shop and its stock. Itís not there now.

Hugh: The problem in London is that the rents and rates are particularly high and I donít know how people survive there.

Digger: There were several wonderful movie memorabilia shops in the West End a few years ago and theyíve all closed now.

Hugh: Like on Portobello Road, when their lease come up for renewal these people are pushed out and bars and restaurants open up instead. I know so many people who have moved their businesses out of London. Or have become antique fairs-based.

Digger: How do you see the future of Hamilton & Co?

Hugh: I feel very optimistic.

Digger: Good.

Hugh: I feel itís going to be a very interesting next five years and with the credit crunch I think the market Iím in, and antiques, will really grow. I know a lot of young people who are buying them, not only from the fifties, sixties and seventies but also actual antiques. Personally I think thereís going to be a lot of growth. I can supply a 1960s handmade sideboard, for example, and Iíve got about twelve of those. Beautifully made and if someone said ďCan you make me a sideboard that goes with my billiard table?" it would probably cost around £2-3,000 minimum. And I can supply a really nice restored piece for £300.

Digger: Thatís an incredible value isnít it?

Hugh: With Ercol, I can buy a table and chairs that look shabby and spend some time on them and sell a set of Ercol chairs and a table for, say, £500. The contemporary equivalent would retail at well over £2,000.

Digger: Itís amazing isnít it? In the recessionary times we are in there are three good reasons for people to be buying from you. Obviously thereís the fact that youíre cheaper than the modern versions and they can make a big saving now, these originals look and feel so much better but also because these items are a great investment.

Hugh: They are and theyíre great value. They look nice and theyíre so well made. I know what it costs to manufacture.

Digger: The older items have a nicer smell as well that comes with a bit of age.

Hugh: They do, they look good in a modern house. I sold some items to a set designer recently because there seem to be a number of nostalgic productions going on at the moment.

Digger: There always are period and nostalgia-based programmes - we're fixated with the past..

Hugh: So I feel positive about it and Iím going to build it very slowly as I did my previous business and see where it takes me.

Digger: Good for you.

Hugh: I think what Iím enjoying most is that billiard tables were a limited market and weíd go to certain exhibitions and fairs, but only a small amount of people want to buy billiard tables and theyíre not a mass market product. Very desirable and weíve sold tables to people all over the world but because it was limited I got fed up with it in the end.

Digger: Thereís much more variety in what youíre doing. It sounds like a perfect business on all levels. Something you enjoy, itís sustainable and it will grow. Thanks for letting us know about your new business Hugh.
Hugh: Thanks David.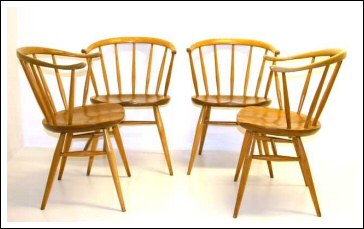 Furniture, Retro Lighting, Ceramics and Pottery, Retro Decorative Objects, Antiques, Interior Design, Furniture Restoration

Hamilton and Company are a UK company specialising in Retro and Vintage Designer Furniture, Chairs, Tables, Lighting, Storage, Ceramics and interesting objects from the 1950ís, 1960ís and 1970ís.

The partners have over 30 years experience in the buying, selling and restoration of antiques and decorative objects. Our aim is to offer original items in good condition, at a fair price and with excellent customer service. Our services are available to both private buyers and trade clients including interior designers, architects and companies.

Regular Deliveries of Retro and Vintage Furniture and Objects to Central London, the Greater London Area, Cambridge, Oxford, Home Counties and throughout the whole of the UK. In addition we purchase Retro and Vintage items and Objects from the 1950s-1960s-1970s for fair prices and Collection will be arranged by our Company.

Email: sales@hamiltonandcompany.co.uk

Tel: 00 44 (0)1462 618173
Mob: 07963 159276