Ian Gallagher - The Ultimate Showman, presents three spectacular tribute shows featuring Michael Bublé, Matt Monro and Frank Sinatra...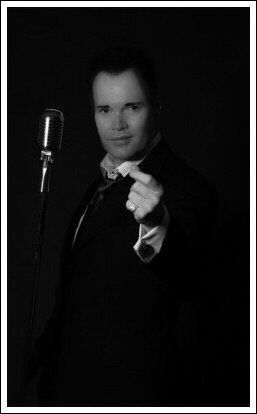 Classic Michael Bublé
Swing is cool again thanks to the huge success of artists like Michael Bublé, Jamie Cullum and Harry Connick Jr.
Ian Gallagher is a professional singer with over two decades of success with audiences around the world. With Ian's 'Michael Bublé' tribute show you not only get an extremely accurate live vocal performance but also the personality and stage persona that goes with it.
A consummate entertainer, Ian is one of only a few notable performers who have continually surpassed audience expectation by pushing the vocal experience to its limit. His energy and passion for the music and the audience is infectious. Whether with an orchestra, big band, a quartet or a trio The Michael Bublé tribute show is spectacular!
Ian is rightly recognised as a singer of immense talent, who today is one of the busiest and most sought after artists in show business.
Call 01268 412806 or Ian's Mobile 07768 872587.

Website: Classic Bublé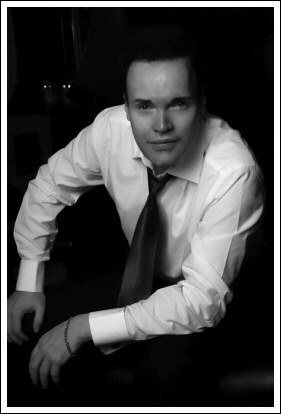 ---
Portrait Of Matt Monro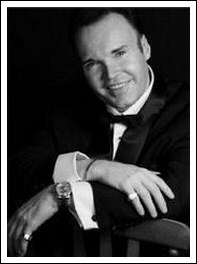 You have certainly come to the right place to book the No 1 Matt Monro Tribute Experience in Great Britain. Ian prides himself on his attention to detail his professionalism will bring you the ultimate Matt Monro Experience. Ian will focus on your event and his passion and dedication is your guarantee of success. At Portrait of Matt Monro we will hit the right note every time.
When Ian sings with some of he best full orchestral backing tracks (you won't hear any synthesisers here) you'll be amazed just how close Ian sounds to the real thing, with perfect English diction Ian will bring Matt's songbook alive as if the great Man had never been away.

Ian is rightly recognised as one of the finest singers in Great Britain and is just as proud of his London roots as Matt himself was. Ian was recently offered the lead in the massive West End hit 'The Rat Pack' and the chance to play his other great hero, Frank Sinatra who was also a massive fan of the boy from Shoreditch, Matt Monro.
Ian has sung in some of the top venues in the UK and for some of the biggest names in show business for example, he sang at Sir Andrew Lloyd Webber's Wedding.
You will hear all of Matt's hits, sung to perfection, unforgettable love songs, like the classic 'Portrait of My Love', cool swinging up tempo hits like 'My Kind of Girl' you'll hear beautiful, lilting, love songs like 'Softly As I Leave You' (which Sinatra called one of the most haunting love songs he has ever heard).
You will hear Matt's greatest chart success 'Walk Away' sung with perfect timing and understated English passion. Lennon and McCartney's classic 'Yesterday' which was a massive hit for Matt and is given his unique treatment and who could forget 'On Days Like These' from the Italian Job.
Enjoy the ambience of cool sophistication as Ian walks on stage in a tailor made exact replica of Matt Monros' trade mark black tuxedo, immaculately attired in sixties chic, Ian will launch into 'From Russia With Love'. You will be transported to a time when England was cool and be reminded that for millions, James Bond was never more exciting than when Matt was centre stage – cool Britannia indeed!
Let's not forget the song Matt will forever be associated with 'Born Free' and many other movie theme songs which Matt sang in his long career, are also included. Also, Ian can tailor the show to your personal requirements, so if you have a favourite Matt Monro hit, Ian will make sure it is included in the tribute.
'If I Never Sing Another Song' Matt's poignant ballad, which is often considered to be autobiographical, is always included. So if you are looking for a Matt Monro tribute if you only book one singer, book Ian Gallagher as Matt Monro!

So, if you're looking for a Matt Monro Tribute Experience for a function, wedding, private party or corporate event anywhere in the London area (London, Surrey, Kent) and beyond (Ian has performed all over the world) call 01268 412806 or Ian's Mobile 07768 872587.

Website: Portrait Of Matt Monro

---
Classic Sinatra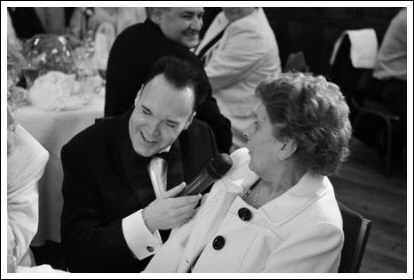 Looking for the best Frank Sinatra Tribute Act? You have come to the right place. You're not booking some 'Stranger In The Night' because Ian Gallagher has over thirty years experience singing Frank Sinatra songs in the style of the great Frank Sinatra.
This lifelong interest has made Ian a considerable authority on the lives of Frank Sinatra and The Rat Pack and his extensive knowledge has led him to be sought for television and radio interviews. Last year Ian appeared no less than sixteen times on national television playing Frank Sinatra and he is the preferred first choice for clients seeking an authentic Sinatra tribute show.

Ian can appear with a complete Big Band, quartet or trio – you decide on the size of the band for the tribute show, but whatever your choice you are guaranteed musicians of the highest calibre, and arrangements that are true to the original Sinatra scores. As the only singer in the UK with a licence to use the Nelson Riddle Orchestra (Mr Sinatra's own orchestra) accompaniment, when Ian performs solo with his state of the art Laser Disc recordings of Frank Sinatra's songs, it's as if Sinatra is actually in the same room as you.
From the moment the Classic Sinatra Show starts, Ian's high regard for Frank Sinatra's music is evident. His energy and passion for this legendary King of Swing will have your toes tapping and you'll want to sing along, get up and dance.
Recognised as one of the very best Frank Sinatra Tribute Acts in the country Ian has performed at top venues including the London Palladium, Buckingham Palace and even performed at Sir Andrew Lloyd Webber's wedding.
Call 01268 412806 or Ian's Mobile 07768 872587.

Website: Classic Sinatra