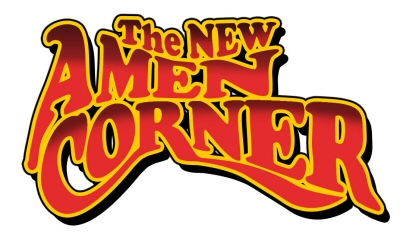 Be sure to wear some flowers in your hair if you are going to a New Amen Corner concert because you'll soon be in a "Summer of Love" party mood. They do it all: Procol Harum to Pink Floyd, Mamas & Papas to Scott McKenzie, The Turtles to Joe Cocker, The Herd to The Small Faces.

The New Amen Corner have emerged in the last couple of years as arguably the hottest band on the 60's circuit and have already released of two excellent live CD's where they show they have the ability to recreate so perfectly the sound and atmosphere of that momentous period 40 years ago when music sent good vibrations across the world.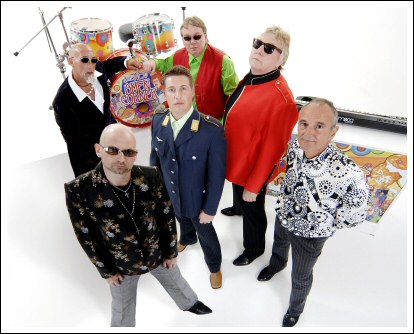 The original Amen Corner was one of the biggest influences on the sixties pop scene to come out of Wales. With their own brand of West Coast (Wales) Music, a mixture of mod, psychedelic power pop, heavy horns, swirling Hammond organ, the distinctive voice of Andy Fairweather-Low and their power house live show made them one of the most exciting bands around at the time.

With million seller hits like "Gin House", "Bend Me Shape Me", "If Paradise was half as Nice", "High in the Sky", & "Hello Suzie" they soon became a household name in the late sixties.

But unfortunately due to the band's premature demise at the end of 69 the legacy of this truly great band has become somewhat forgotten. However, due to a long standing friendship between sax man Frogman Curtis and Alan Jones, (original Amen Corner founder member) the idea to form the New Amen Corner to keep the memory and music alive of this legendary band was born.

The musicians of the New Amen Corner have a musical pedigree second to none and have been band members with the likes of Screaming Lord Sutch, The Symbols, Jeff Beck, Alexis Korner, Roy Wood, Robert Plant, Alvin Stardust, Ruby Turner, Mike Oldfield and Jaki Graham to name but a few!!!!!

Although there are no originals in the band they have gained much respect from many original artistes that are still performing today, which has enabled them to add some of the best vocalists to have come out of the era into their shows. It's not unusual to see the likes of Cliff Bennett, Mike D'Abo, Steve Ellis or Chip Hawkes singing with the band and for some of their shows the New Amen Corner even add a six piece orchestra (The Summer of Love Orchestra) to obtain that full psychedelic sound.
Please sample these MP3 files: (up to 3.5 MB files)
For more information please contact:
Keith Evans
Direct Music Management Limited
Registered office: 11 Witley Avenue,
Halesowen, West Midlands, B63 4DN
Tel: 0121 585 6796 Fax: 0121 602 3337
Mobile: 07885 805056

Email: info@directmusicman.com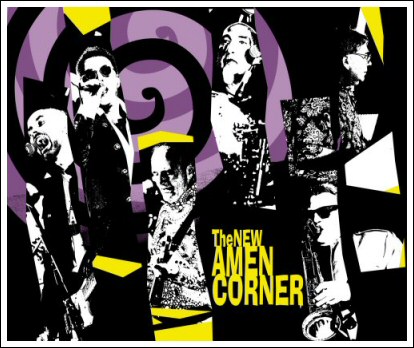 ---