The Largest Nissan Figaro Dealership in the World! The Home of the Famous Pink Nissan Figaro.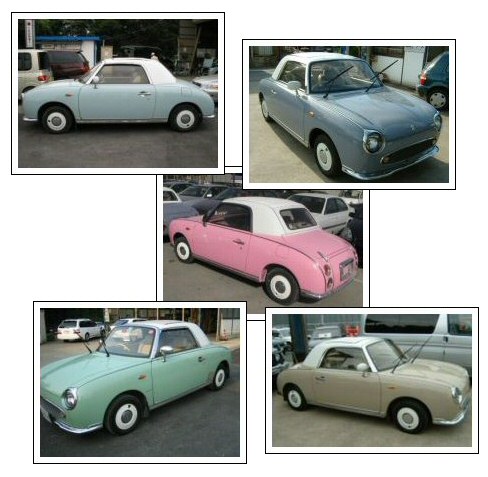 Figs4u are a subsidiary Company of Algys Autos Ltd. We have registered Offices in Japan, Cyprus and the UK. All our cars are sourced via our Japan Garage and NOT from sub-standard UK auction sites! Figs4u are dedicated solely in the sale of Nissan Figaro. Algys Autos Ltd are our 'Mother Company' and deal in all Japanese Imported Motorcars. We have imported over 1/3 rd of ALL Figaro into the UK and are probably the biggest Dealership in the World! We generally have all colours available for sale including our famous Pink Nissan Figaro. We will also spray any colour to order which includes the full refurbishment, new carpets and the interior being colour coordinated! Prices start at £7995. There are cheaper Figaro but NOT better! Over 100 hours goes into the refurbishment of each one of our cars. Our Figaro appreciate in value in excess of £1000 per annum! Simply email for details or call free on 0800 634 7576. Our Main Garage is in Bristol and we deliver Nationwide via a Transporter, worldwide delivery also available.

Figs4u are the World's largest and without doubt the best quality Nissan Figaro available!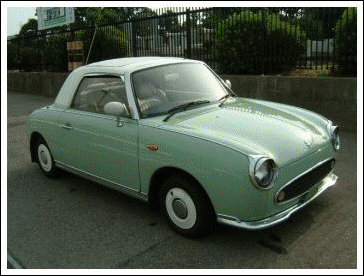 All Figs4u premier cars are:

1. Purchased in A1 Condition from our Japan Garage (NOT very inferior UK auctions etc).

2. Low Miles.

3. Fully serviced with new cam belts, spark plugs, all filters, distributor cap, rotor arm.

4. Radios/CD fully serviced by Manufacturer ( With UK Frequency Display). Digitally enhanced to achieve higher output and a further up-grade to receive bluetooth and i-pod offered.

5. Aircon checked and replenished if necessary.

6. New Roof.

7. No faults

8. Body work in A1 Condition.

9. Leather interior professionally Re-Conalised.

10. Retro chrome fog-light.

11. Speedometer in mph.

12. Carpets Re-Dyed in original Colour.

13. All include 12 Months Road-tax, 12 Months Mot and 6 Months Warranty.


Figs4u prices start at £7995 on the road all inclusive.

---
Contact Details:

Sales:
Free Phone UK: 0800 634 75 76 or +44(0)1803 391142
Fax: 00357 25 335046
email: sales@figs4u.co.uk
For more information go to:
---