I was fortunate to have spent my teenage years in the early 60's when music was going through a massive transition. The first records I bought were 'What do you want' by Adam Faith and (Til) 'I kissed you' by the Everlys.

I attended numerous concerts and was privileged to see many top groups, including The Beatles (City Hall Sheffield), Rolling Stones (Queens Hall Leeds), The Hollies (Mr Smiths Manchester), Small Faces (Mojo Sheffield), Yardbirds (Marquee London). After attending a Stones concert in Leeds, I obtained my first set of autographs and from there my passion grew. Over the following years I have amassed a huge collection of autographs and records. In the main my collection has been obtained through sources as diverse as; in person signatures, private collectors, reputable dealers and auctions.

I have been astonished how much the value of autographs have rocketed over the years and many people are now purchasing autographs as an investment opportunity.

All of my autographed items come with a Lifetime Guarantee of Authenticity backed by the fact that we are proud to be a registered autograph dealer RD293 with the Universal Autograph Collectors Club (UACC) and registered dealer AD047 with AFTAL and abide by their strict code of ethics.
Come to my website, take your time and browse my gallery and catalogue. I'm confident you will not be disappointed. Here's just a few examples of my autographed items.
---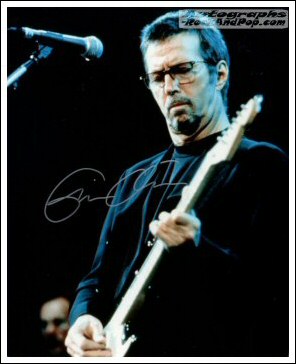 Eric Clapton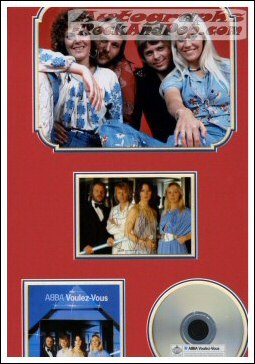 Abba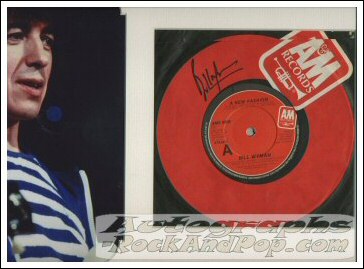 Bill Wyman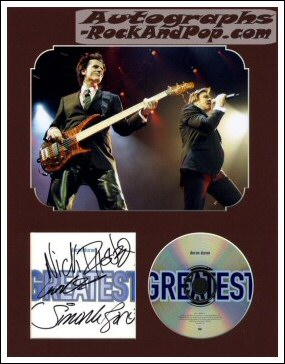 Duran Duran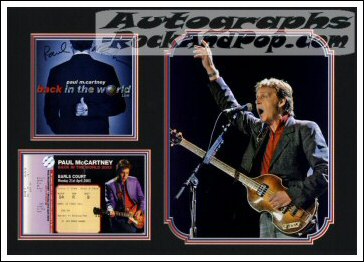 Paul McCartney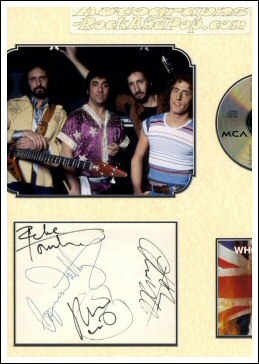 The Who


Alan Holmes
Autographs-RockAndPop
31 Halton Way,
Melbury,
Great Park,
Newcastle upon Tyne
NE3 5RQ
United Kingdom

Email: info@autographs-rockandpop.com

Telephone: +44 (0)191 2363868 (24hr answering machine) +44 (0)7860 333192 (mobile)

---