---
Neon Creations

At Neon Creations, we specialise in the design and manufacture of custom made neon signs and other neon products. Our team is made up of vibrant people who love all things to do with neon, and are happy to help you transform your ideas into one-off, unique neon signs.
Neon is undoubtedly the most eye catching form of lighting or signage, and can definitely be used in the most creative ways. It is indeed a form of art, as every single neon design is hand made in our workshop – starting out as a straight glass tube, and being transformed by the use of a flame, into curves, letters, and logos.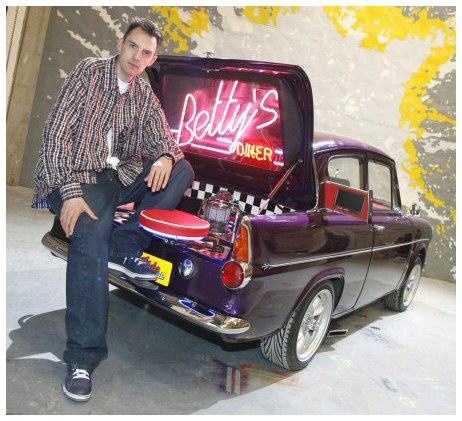 The use of neon has truly stood the test of time, with the first neon sign being sold to a Paris barber in 1912. You only need to take a walk down any High Street to see that neon is still going strongly today, with our customers not just using neon in shops, bars and restaurants, but increasingly for other applications, with many of our customers buying neon signs and art for use in their homes.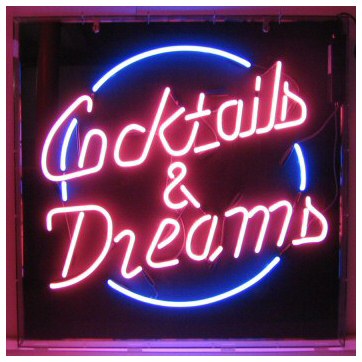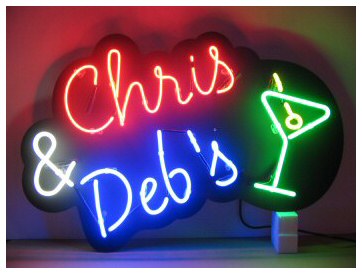 People are sometimes put off using neon as they perceive it to be dangerous. However, although an electric current passes through the glass tubes to light up the gases inside, in recent years, regulations and technology mean that in the unlikely event that a neon sign did break, any power to the sign would immediately cut off, making neon safer than ever to use. All of our neon signs are up to date with the latest EN regulations and all carry the CE mark.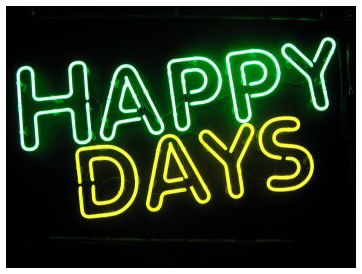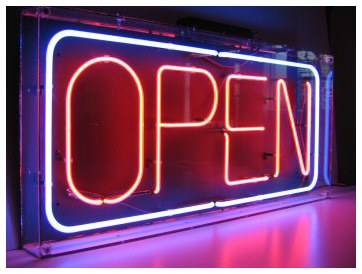 Another misconception is that all neon signs require specialist installation. Whilst this is true of most external and some large internal neon signs, a portable neon sign can be plugged into a normal plug socket, and this is the area that Neon Creations specialize in. This also means that once a sign has been used at one venue, it can be used again and again, in different locations.
Finally, there is sometimes a perception that neon is expensive. However, when you consider that the lifespan of a typical neon sign is around 10 years, you are actually getting very good value for money.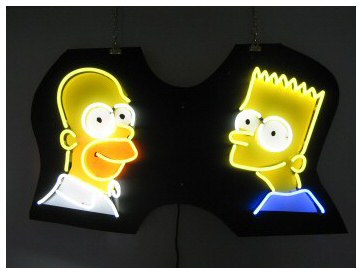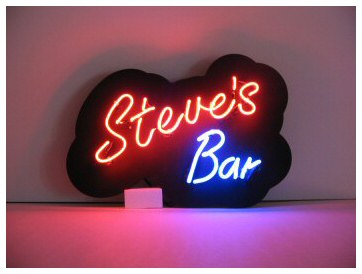 We offer a high quality product and service across the UK, and our client base ranges from private individuals, advertising/design agencies and event organizers, through to major record labels (Sony BMG, Universal Records), theatres and TV production companies, including the BBC, MTV, and Channel 4.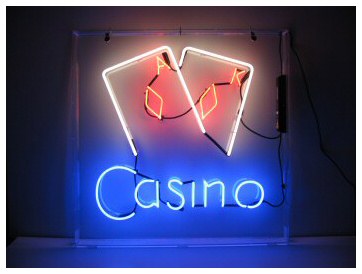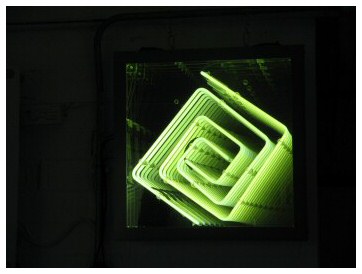 At present we are developing a new range of neon products to include back-lit neon mirrors, neon infinity boxes, and table top decorative neon units. We are also producing a range of neon signs for hire.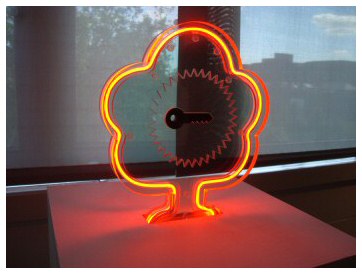 So if you have even the slightest interest in developing an idea into neon, we would love to talk to you. Please call us on 01204 655866 to discuss your ideas, or have a look at our website – www.neoncreations.co.uk – to view some of the many projects we have worked on.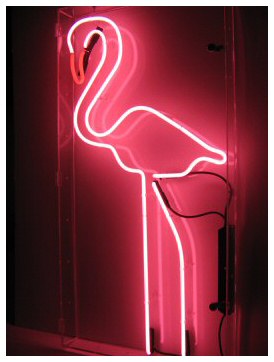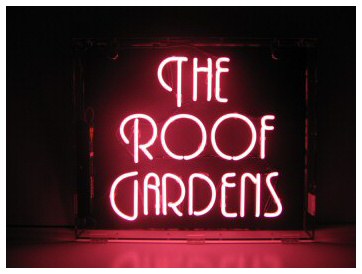 ---
This page layout and content is the intellectual property of www.retrosellers.com and cannot be reproduced without express permission.
Retrosellers are not responsible for the content of external websites.
If we have inadvertently used any image on this web site which is in copyright and for which we, or our retailers on our behalf, do not have permission for use, please contact us so that we can rectify the situation immediately. Images in this article are, to the best of our knowledge, either in the public domain or copyrighted where indicated.