David Brandon
brings you some wonderful songs, with orchestral arrangements and backing from Colin Campbell and his
music.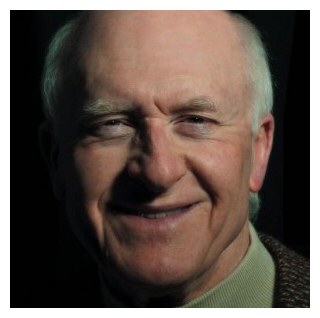 Here, Digger talks to David about his music, his career and his influences.
---
Digger: Please give us a brief bio of how you got into the music business.
David Brandon: I'd always been into music. It came from my mother's side of the family. I played piano from early on, and when I was seven, I started lessons. At fourteen, I could suddenly hear harmonies and harmonise with songs, on the radio. This started a craving for some involvement in the business and the fact that my voice was developing, around that time, I saw that as the way forward. I worked as an industrial chemist, for a short while, and there, I met a chap, Bill Beasley, who could play guitar. We spent our lunch- times composing songs. Following that, I went to a teacher-training college for three years, to study Maths and Music. It was while I was on teaching-practice, that I picked up a newspaper in which there was an advert for a band vocalist, on the Mecca circuit. I was lucky. That's how it all started.
Digger: You have worked with a lot of the big names. Can you tell us about that please David?
David Brandon: The first 'big name' for me was Malcolm Lockyer. He was the MD with the BBC Radio Big Band, when I was invited to record a session for Radio2, in London. I'd heard him on radio, for years, and of his work on films and in major recording studios, with all the great stars of the 50s and 60s. I was terrified, but he was one of the nicest people you could wish to meet and we had a great time. It was the same, working with Brian Fahey, in Glasgow. He'd been Shirley Bassey's MD, for a number of years; a simply wonderful person and talented beyond belief.
Working on the same bill as Cilla Black and Lulu were further great experiences, and watching them 'play ' the audiences was fascinating.
Joe Longthorne, Tony Christie and Matt Monro were other 'greats' with whom I came into contact, later on, before I moved up north. There were other very talented people, who deserved far greater recognition, but never quite 'made it'. It was a wonderful pleasure to meet and work with them all.
Digger: Can you let us know about the inspirations for the selections on the new CD?
David Brandon: I've always admired the work of Frank Sinatra, Tony Bennett, Vic Damone and Mel Torme and I've learnt a great deal about presentation, diction and breathing, by just listening to them. I wanted to record some of the songs that they had performed, but using my own interpretation. The man I especially have to thank, for giving life to the CD, is Radio, TV arranger and MD, Colin Campbell; another really talented man, whose work is recognised and respected in many countries, throughout the world.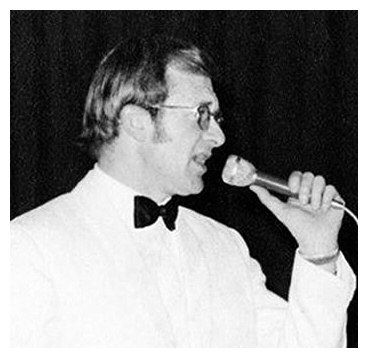 Digger: Nostalgia is big business, whether it be vintage vinyl, jukeboxes, Airstream caravans, vintage music festivals and forties events or vintage clothing. Why do you think that is David?
David Brandon: Nostalgia is a great and lasting enjoyment for those who remember how it was in their time. It comes as a result of 'progress' from one era to the next; something to which they can hang on and relate to, in the face of a changing society. It's also true that some younger people enjoy the music of yester-year; its instrumental and vocal talent. I'm as broad-minded as the next bloke, but some of the stuff you hear today is ….. well, I believe the word they use now is 'challenging'; 'rubbish' would make me sound 'judgemental', wouldn't it? As there is less concentration on quality, in every walk of life, there will be a demand for what remains of an era when things were considered to be 'better'. Nostalgia will always be big business.
Digger: People can write, perform, produce and promote their music from their bedrooms today. What are your thoughts generally on the music business these days?
David Brandon: There is a huge amount of talent out there but it needs to be recognised, nurtured, directed, and eased into being by established, time-served, musicians. The problem, at present, is that anyone can create some kind of sound and have it thrust out into the public realm, mostly before the new-comer is ready, via shows with 'celebrity' judges, whose main aim is to rejuvenate their own careers, rather than to foster new musical talent. They are so narrow in their approach, that real music and real talent is being side-lined, in order to perpetuate this 'challenging' material from which they make a fabulous living. And it's gradually killing the industry, as we know it. They're not worried. They're already multi-millionaires! They just love the adoration of a young audience, the majority of which hardly knows one note from another, but screams-along, just for the hell of it! Where are the orchestras and bands that abounded, up until the 90s, providing the opportunities for the kids out of music schools? You find modern youngsters out making music on the streets, subways and the odd club that still employs musicians. Such a waste! Thank heavens for musicians who organise rehearsal bands and local orchestras, in order to keep genuine music alive, and allowing an outlet for these talented young people.
Digger: And what about the BBC now compared to 'back in the day'?
David Brandon: Decisions to cut back on expenditure were made quite a number of years ago and, as a result, the House Orchestras were disbanded, leaving the way clear for the disc-jockeys. Technical innovations have been a tremendous success but, of course, this has led to a complete change in approach. Some producers of music programmes now compile their shows at home and email them to the studios. That wasn't even a dream, in my day.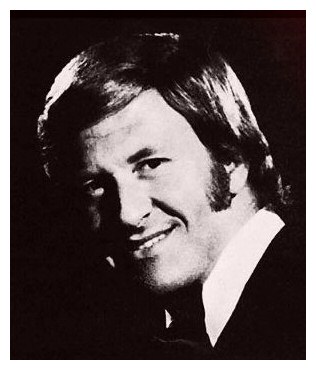 Digger: Why do you think titles such as those you have recorded are so enduring?
David Brandon: The composers, the musicians, the era; it was a time when people in their twenties and thirties had money, not the youngsters. Music still depended on the prowess of the musicians in the orchestra. No synthesizers , in those days. It was all hard work, from professionals who had spent most of their lives perfecting their instrumental skills, and when that red light went on, they were expected to perform….. and they did! Songs that told stories; songs that made you laugh and songs that made you cry. They're imbedded in your soul. You never forget that kind of music.
Digger: Can you tell us more about your own compositions – for example, the satirical political Westminster Song that is on YouTube?
David Brandon: It's only lately that I've started to write, in earnest. One or two of them I wrote some years ago, but I've composed about twenty, to date. Some more will be up on the site, soon. The political one was really a one-off; it isn't the kind of stuff I usually do. It came to me around the time of the last general election, when somebody I know got themselves elected to Westminster. I remember thinking about how they would settle in and get used to the place; and if there was anyone there to give advice …….. then, it suddenly hit me and I couldn't stop writing! I've had a couple of new ones played by Sheila Tracy on her show, 'Swingtime'. Sheila presented a big-band show on the BBC for a number of years, but works independently now, with a great following of fans, keeping music alive!
Digger: Are you attracting younger audiences as well as 'people of a certain age'?
David Brandon: I think some kids I know might come to see me, but more out of pity rather than any real interest. I'm probably geared more for the 'certain-age' category. My body-popping days are over.
Digger: What are the best things about what you do David?
David Brandon: I just love singing songs, especially harmonies. To change the 'direction' of a chord progression, by the addition of a note, does something magical to the soul. It's a very selfish thing, I suppose, but at my time of life, it's as good as, if not better than, sex!
Digger: What are your retro, vintage or nostalgic passions apart from music David?
David Brandon: I'm a fairly 'retro' kind of person. I like antiques, paintings, historical buildings and castles, art galleries, auctions. It's fascinating to stand and think about the people, over the centuries, who have looked at and touched what you are looking at and touching. With music, you can even hear them.
Digger: What's next David and what are your plans for the future?

David Brandon: As far as the future is concerned, I'm going to continue to write, as long as I can hold a pen - and sing, as long as I can hold a note. Thank the Lord, for the internet!


---
Lovers Songbook

Like numerous other singers of the mid-sixties, I learned my trade on the Mecca Dance Hall circuit, which led to offers of sessions with the BBC.

For many years, I worked with bands and orchestras at various venues: with a twenty-piece orchestra, crammed into The Opposite Lock Club, Birmingham, to Fairfield Hall, in Croydon and The Chichester Festival Theatre, sometimes finding myself supporting artists like Lulu and Cilla Black.

I've been very fortunate to have worked with extremely talented musicians, and directors such as Brian Fahey and Malcolm Lockyer. One session included Marion Montgomery and her husband, Laurie Holloway …… wonderful!

The music and composers that have influenced me the most, are represented on this CD: the melodies, the simple, yet so-effective lyrics, combine to express the ever bitter-sweet wonders of being in love. I'm sure you know what I mean.

And so, with a final touch of genius, from Colin Campbell and his music, here it is ……. 'Lovers Songbook'...

An Affair To Remember, You'd Be So Nice to Come Home To, I'll Remember April, Come Back to Me, Two for the Road, And This Is My Beloved, In the Still of the Night, It Had Better Be Tonight, All the Things You Are, The Impossible Dream, The Pleasure of Her Company, We'll Gather Lilacs, My Foolish Heart, Do I Love You (Because You're Beautiful), The Way You Look Tonight