Digger: Please tell us something of your background and the background to Retrodec Helen.

Helen: I studied in Interior Design in Glasgow and graduated at 19 with a 1st Class BSc Hons in Interior Design, with distinction, and won the university award for Interior Design. I started my career in Glasgow and then went on to work for some of Londonís top design companies designing for some quite prestigious clients. Eventually I relocated to Ross-on-Wye in beautiful Herefordshire and started my own interior design business in 2004. But I always favoured traditional designs over minimalist, which suited working in Herefordshire with its many picturesque towns, old buildings, barn conversions etc. I always loved Vintage and Retro and felt I was living in the wrong era. Whilst pregnant with my second child I decided to change the business to do what I truly loved. All things vintage and retro!

Digger: What is it about Retro and Vintage that you are so passionate about?

Helen: I just love old stuff! - Especially David from Retro Sellers ha ha!

Digger: J
Can you tell us more about the products and services you are offering there?

Helen: There are 2 sides to what I do. One is sourcing fabulous vintage finds, furniture, home wares etc. I am particularly interested in 1950s design, furniture, humour etc. I also run a website www.retrodec.com
aimed at vintage revivalists, Rockabillys and general retro lovers, selling all sorts of things from jewellery, toys, gifts, home wares, clothing, and retro skincare and more.

Digger: Itís an eclectic mix of Pinup, Rockabilly, Kitsch and so on. What are the most popular items and styles?
Helen: The most popular items are the large range of Day of the Dead sugar skulls http://www.retrodec.com/category/sugarskulls
Ė many of which are unique to Retrodec.

Digger: The Internet must be key to you and the business with your website, presence on Twitter, Facebook and so on and with Ďrunningí a young family. Do you still manage to attend vintage and retro fairs and get a chance to meet people?
Helen: The internet is a key part of the business as we sell mostly through our online store and Ebay http://stores.ebay.co.uk/Retrodec-Vintage-and-Retro
. We also connect with many of our customers, British and International, through Facebook, www.facebook.com/retrodec
where we regularly have competitions and giveaways and like to share retro humour. We run a regular Fan of the Week feature where people send in photos of themselves with their purchases. This part of the business is brilliant for fitting in with a young family, as most people tend to be on Facebook when the kiddies are in bed! We attend vintage events when possible but I donít get to participate in fairs as often as I would like to as my youngest is only 18 months old. However, part of my plan for the future is to get a retro camper van, do it up and spend the summers with the children going around the country to the various vintage fairs, revivals, events etc.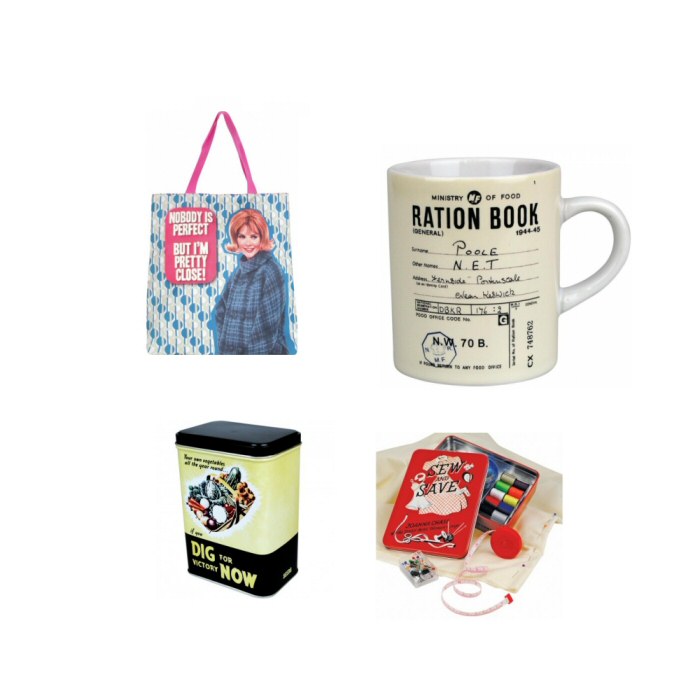 Digger: Why do you think that generally all kinds of retro, vintage and nostalgia is so increasingly popular with so many people these days?

Helen: There is a massive vintage revival happening at the moment. Where a fascination and love of vintage and retro has filtered through to high street stores and mainstream fashion, interior design and even music.

Digger: Who are your 'typical' customers, where are they coming from and what customer feedback/comments do you get?
Helen: We have a huge and varied range of customers from all over the world, and we ship hundreds of giant sugar skulls to Australia. Our customers range from vintage enthusiasts, Rockabilly fans, retro lovers, nostalgic older people, tattoo fans, and all sorts!

Digger: What would you say is special about the Retrodec customer experience?

Helen: I think that we offer a very personal customer experience at Retrodec and stay friends with many of our customers who often contact us on Facebook with pictures of things they think we might like, or to share retro jokes. We do get some strange requests but always try to do our best to help out a customer, and often we sell custom orders. We also deal with individual artists and craftspeople from all over the world to bring unique and exciting products that you wonít find anywhere else in the UK.

Digger: And what are the best and most enjoyable aspects for you of running Retrodec?
Helen: The most enjoyable aspect of the business is definitely meeting hundreds of new and fascinating people, from our relationships with suppliers, craftspeople and artists to all our amazing and fabulous customers.

Digger: What are your plans for Retrodec in the future Helen?

Helen: Well, apart from the camper van Ė I am currently designing and sourcing new products. We have some quite big plans for Retrodec but itís quite hush-hush right now ;) Check out our new Blog for updates: http://blog.retrodec.com/
and say hello on Facebook. x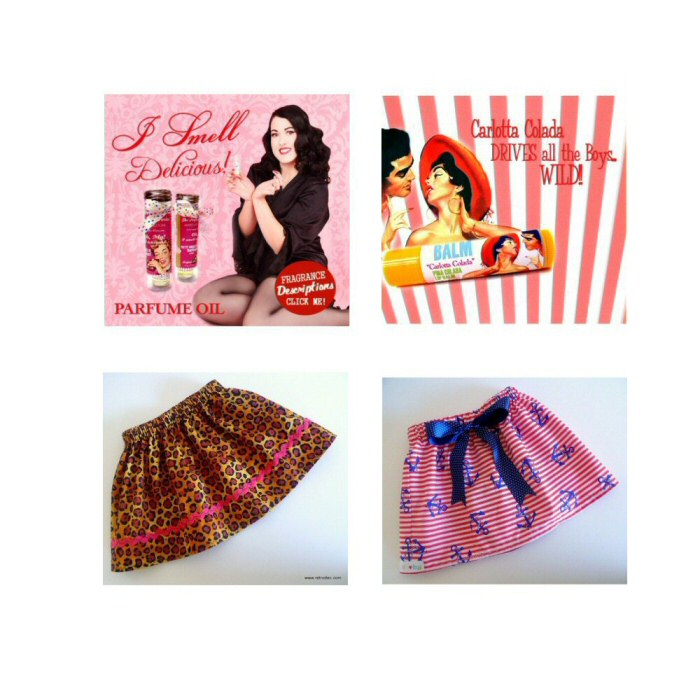 ---
Retrodec - The Future Is Vintage
Pinup, Vintage, Lifestyle, Rockabilly, Interiors, Retro, Toys, Gifts, Jewellery, Accessories

Facebook: http://www.facebook.com/Retrodec
eBay: http://stores.ebay.co.uk/Retrodec-Vintage-and-Retro
Twitter: http://twitter.com/#!/Retrodec

The Home of Retrodec, Vintage, Retro and Rockabilly Lifestyle, Interiors, Gifts, Collectibles, Toys, Jewellery and Retro Beauty at www.retrodec.com

Email: retrodec@live.co.uk
www: Retrodec